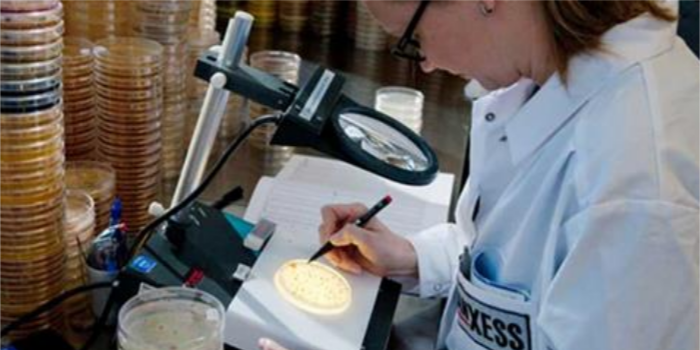 IFF's microbial control business to be acquired by LANXESS
LANXESS, a specialty chemicals company, is planning to take over the microbial control business of the U.S. group International Flavors & Fragrances Inc. (IFF).
Cologne
Taking another
big step on its growth course, LANXESS has acquired the microbial control
business of the US group International Flavors & Fragrances Inc. (IFF). IFF
Microbial Control is known for supplying antimicrobial active ingredients and
formulations for material protection, disinfectants, and preservatives. Hygiene
solutions from IFF Microbial Control are used in functional textiles.
As per the
statistics, IFF microbial control business has sales of $450 million and EBITDA
of around $100 million. LANXESS is expecting synergies to add $35 million in
EBITDA. According to Matthias Zachert, Chairman, the Board of Management of
LANXESS AG, in 2021, all signs are pointing towards the growth of the company.
He said that the acquisition of IFF Microbial Control is the fourth one in this
year and LANXESS' is the second-largest ever. As per him, the business of
LANXESS complements the strategic planning of the company. This is going to
make LANXESS one of the world's largest suppliers of
microbial control products. The company is also planning to enhance Consumer
Protection so that it can become the strongest segment in the Group.
For this acquisition,
LANXESS is going to pay around $1.3 billion. According to Michael Pontzen, CFO,
LANXESS, the company is achieving an attractive purchase price of 9.6 times
EBITDA, if the synergies are taken into account. Debt capital will be used to
finance the purchase price. The respective bridge financing has also been
secured for this purpose, he said. He also said that this bridge financing will
be replaced by corporate bonds in the capital market in the coming months. The
company wants to maintain its solid investment grade rating as well.
According to
Michael Schäfer, Head, the Material Protection Products business unit, because
of all other acquisitions, the company has been able to maintain its position
as a microbial control solutions provider. With IFF's microbial control
business, the company is planning to expand its portfolio which will help it to
offer additional application-oriented solutions to its customers.
Source – Press release of "LANXESS"
Image Source: Press release of "LANXESS"

Also Read:
https://indiantextilejournal.com/latest-textile-industry-news/smit-one–the-best-rapier-technology-for-tech-textiles
https://indiantextilejournal.com/spin-wind/significant-energy-savings-with-rieter-g-37-and-k-47
https://indiantextilejournal.com/latest-textile-industry-news/lanxess-to-beef-up-indian-operations