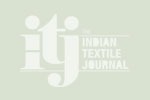 IED Communications Automation 2014 to kick off
A flagship event of IED Communications-Automation-is the biggest show in southeast Asia and the second biggest show in Asia after "IAS Shanghai". The ninth edition of Automation 2014 will be held from 15-18 October 2014 at the Bombay Exhibition Centre, Mumbai
A flagship event of IED Communications-Automation-is the biggest show in southeast Asia and the second biggest show in Asia after "IAS Shanghai". The ninth edition of Automation 2014 will be held from 15-18 October 2014 at the Bombay Exhibition Centre, Mumbai. Major and prominent national and international players are participating in Automation to showcase their most superior products.
Automation 2014 is approved by India Trade Promotion Organization (ITPO) and will showcase solutions and systems for various industries including automobile, oil & gas, power & energy management, chemicals, OEMs, waste and wastewater, metal, pharmaceuticals, white goods, plastics, and food & beverage.
Automation 2014 is also supported by national & international associations. National associations include the Bombay Small Scale Industries Associations, the Electronic Security Association of India, the Textile Machinery Manufacturers Association of India, the All India Association of Industries (AIAI), and the Indian Printed Circuit Association (IPCA). International institutions include Sercos – The Automation Bus: North America, Control System Integrators Association (CSIA) – United States, and the International Society of Automation (ISA) – United States.