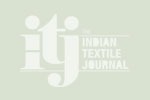 Huntsman effect on True Cotton® diapers
ULTRAPHIL® CO is a novel development that combines Huntsmans ULTRAPHIL® CO technology and TJ Bealls super-cleaned greige natural cotton fibre, sold as True Cotton®, for a functional diaper fluid management system
ULTRAPHIL® CO is a novel development that combines Huntsmans ULTRAPHIL® CO technology and TJ Bealls super-cleaned greige natural cotton fibre, sold as True Cotton®, for a functional diaper fluid management system. Current third party testing has shown that True Cotton® nonwoven fabrics treated with ULTRAPHIL® CO outperform industry standard diaper topsheets in several major diaper performance metrics.
Used for a variety of hydrophilic finishes for nonwoven materials, ULTRAPHIL® CO offers distinct fluid management, particularly on cellulosic and blends with synthetics. With exceptional functional and hydrophilic performance including immediate moisture management qualities, ULTRAPHIL® CO continually provides a gentle and soft feel against the skin. Highly durable, ULTRAPHIL® COs attributes remain long-lasting even after multiple insults on cotton subtrates and blended nonwovens.
"Through harnessing our collaborative strengths with TJ Bealls natural cotton fibre and Huntsmans ULTRAPHIL® CO technology, we have created a remarkable product that can readily replace adult incontinence and diaper topsheets that are currently made from man-made synthetic polymers. As a global leader known for developing innovative and sustainable solutions, Huntsman Textile Effects believe that the personal care market will welcome this product which will enhance users quality of life while contributing to environmental sustainability," commented Pat Eberlein, Business Development at Huntsman Textile Effects.
True Cotton® represents a novel use for greige cotton, as raw cotton has conventionally always undergone traditional bleaching or textile finishing processes before being utilised in any type of fabric. This new fibre is well-suited for personal care companies looking to differentiate their products with natural, consumer-preferred fibres which boast an unprecedented sustainability profile. The significant hydrophobicity in True Cotton® makes it an excellent candidate for any disposable consumer product that requires efficient fluid management. Combined with the high performing ULTRAPHIL® CO technology, this allows the cotton to efficiently wick moisture away from the users body while maintaining a high-level of dryness for superior comfort.
Lawson Gary, Chief Operating Officer of TJ Beall Company added, "We are proud to partner with a like-minded partner in Huntsman Textile Effects to develop innovative new products for the personal care industry. The initial results from product testing have been groundbreaking and we look forward to conveying this message widely to the industry."