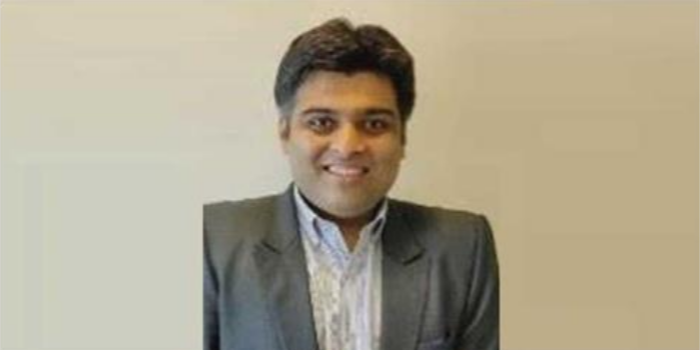 How can India benefit from the changing landscape of the global textile supply chain?
An unanticipated outcome of COVID-19 has been India becoming an alternative to China for buyers worldwide in the global textile supply chain. But can India take the lead and seize the opportunity?
An unanticipated outcome of COVID-19 has been India becoming an alternative to China for buyers worldwide in the global textile supply chain. But can India take the lead and seize the opportunity?
In 2018, when the US-China trade war was ensuing, international buyers were starting to ponder – should they look elsewhere? The pandemic has just made this issue more apparent. An unanticipated outcome of COVID-19 has been the likely shift in global supply chains away from China to other economies, especially India which is perceived as the obvious alternative. As per an analysis by Observer Research Foundation, India does stand to benefit from this standoff particularly in categories where the US has imposed tariffs on China. Textile is one such sector. Indian textile makers are hopeful of capitalising on this geopolitical shift by increasing India's trade footprints. However, the larger question remained unanswered – is India prepared to seize this opportunity for the longer term? India needs to sharpen its competitive edge to be the next textile hub of the world. It needs to lay the red carpet, far and wide!
Quality Consistency
Traditionally, India is known for the high production of natural and manmade fibres (MMFs). As per an article by NITI Aayog, India has emerged as one of the largest producers of cotton in the world with a production of 370 lakh bales in 2017–18 and the second-largest exporter of cotton. However, poor quality of fibre in terms of fineness and length remain major concerns. The latest data suggest that India leads in cotton yarn exports but is a marginal player when it comes to exporting cotton fabric. Similarly, the denim industry in India is very large with an installed capacity in excess of 1.75 billion metres per annum. According to an analysis from Astute Consulting, domestic consumption cannot absorb this capacity and hence export of denim from India becomes crucial to ensure optimal capacity utilisation. The major countries that import denim fabrics from India are Bangladesh, Sri Lanka, etc., essentially the ones converting fabrics into garments at a very competitive price. The same remains for the export of MMF fabrics. All these suggest that India is yet to scale up its value chain to meet the demand of global buyers. In the last ten years, neighbouring countries of India have gained significantly in terms of garment export. For example, Vietnam has started grabbing the attraction of international players shying away from investing in China as quoted by an article in Indian Express. To seize the momentum, India needs to come up with a policy that standardises quality checks for both natural as well as MMFs.
Duty free access to EU and other key markets
It is well known that India's textile industry struggles to be on top of global export charts despite its size. However, as companies look to shy away from investing in and procuring from China, India has a unique opportunity to position itself as the preferred destination for global companies. To propel growth in exports and support textile manufacturers, the government should look at implementing free trade agreements with European as well other key markets. In addition, measures such as removal of the cap on benefit under the Technology Upgradation Fund scheme in order to encourage large scale projects, relaxation in labour laws, and developing a plug and play infrastructure should be tabled. These measures will not only provide a level playing field for Indian exporters but also give them an edge over other key competitors.
Economies of Scale
In terms of exporting apparels, Bangladesh offers an attractive competitive advantage. The Garment factories neighbouring the country employ a large labour force at a single location and are able to scale up their fabric manufacturing capacities on a large scale according to analysis from Astute. Moreover, Bangladesh is rapidly integrating backward in the textile manufacturing value chain, thereby holding an edge over India in terms of quantity and quality. To make the Indian textile sector self-sufficient and resilient, the government must institute policies that encourage setting up large manufacturing units in the organised sector to bring in economies of scale and cost competitiveness. In this regard, initiatives from government such as Production-Linked Incentives for natural fibres and cotton and Mega Textile Parks will go a long way in attracting investment to India as well as boosting domestic manufacturing.
Technology Upgradation
India has launched a comprehensive PLI – Production Linked Incentive Scheme worth Rs 10,000 cr to promote the production of man-made fibres (MMF) and technical textiles. In addition, the government is also looking at setting up a special export promotion council to promote the technical textiles segment. Technical textiles include textiles made for automotive applications, medical textiles, geotextiles, agro textiles, and protective clothing, among others. Given this emphasis, India needs to create an ecosystem for cutting edge research and development for such products. Schemes such as the Amended Technology Upgradation Fund Scheme (ATUFS) to catalyse capital investments for technology upgradation and modernisation of the textile industry have proven to be fruitful. We need more such schemes to help develop laboratories and introduce courses for technology transfer in textile industries.
The Indian manufacturing sector, in general, suffers from the fragmented and smaller size of operations that deters it from graduating to economies of scale. Production units in India are often smaller in size and capacity when compared to other countries such as China, Bangladesh and Vietnam. These countries enjoy comparative advantage given their large scales of operation. Conducive and long-term policies can become a force multiplier for growth in the export of Indian textile. The pandemic has ushered an era of disruption and re-orientation of the socio-economic landscape that can be catalysed to make the Indian textile industry a formidable player in international markets.
About the author:
Gaurav Davda is in charge of Corporate Finance and Strategic Initiative at Jindal Worldwide. He is a seasoned corporate finance, fund raising, M&A, and strategy professional with more than 15 years of experience. Gaurav has been involved in the capital raising of more than USD 500 MM and M&A transactions worth over USD 750 MM.