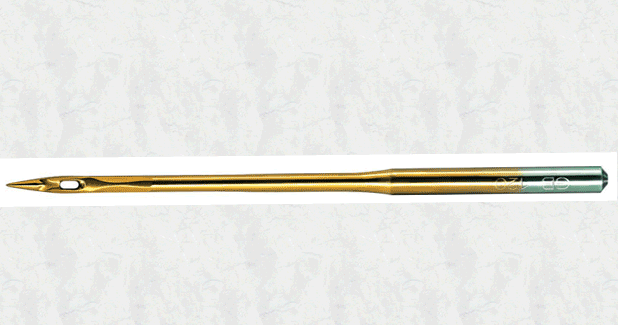 Groz-Beckert displaying transparent product variety
Groz-Beckert will be among the exhibitors as well, with products and solutions in the areas of knitting, weaving, felting, carding and sewing.
Hall 6, Booth A23

Groz-Beckert will be among the exhibitors as well, with products and solutions in the areas of knitting, weaving, felting, carding and sewing.
In the knitting sector, Groz-Beckert will highlight the areas of round and flat knitting, as well as warp and sock fabrics. The transparent exhibits?detailed replicas of real knitting machines?provide visitors with insights into the interplay of knitting machine needles and system parts. Another highlight will be the presentation of the litespeed® plus needle. Its optimised geometry lowers machine temperature and increases service life, while reducing oil consumption and enabling energy savings in the knitting process of up to 20 per cent. In the area of warp knitting, the transparent exhibits also give interested parties a look at compound needles and warp modules from Groz-Beckert.
Cleaning, drawing-in, knotting, weaving ? Groz-Beckert is a full-service operator in the area of weaving. High-quality weaving accessories and machines for weaving preparation serve practically every application. Among others, Groz-Beckert is presenting the KnotMaster warp-tying machine, whose modular system sets standards in service and ease of maintenance. Despite a multitude of functions?four knot types, simple and double knots, short knot ends and yarn-break detector?the modern touch-screen control is especially easy to operate. The wide variety sof applications helped establish, in particular, the standard version AS/3. The wide range of products in the area of weaving is completed by a comprehensive and worldwide service offering, distinguished by its expert knowledge and intensive application advice.
The product area, felting, will also be presenting at this year?s India ITME. With its variety and full range of products, Groz-Beckert provides the ideal needle solution for every application. This product area focuses on felting and structuring needles for flat-needled and structured nonwovens. Visitors learn everything about the features and benefits of these needles from oversized needle models and with the help of informative product brochures and the well-trained fair crew.
For the first time, Groz-Beckert?s youngest product area, carding, will be represented at the India ITME. The comprehensive range of products encompasses the industry branches short staple and long staple spinning, as well as the nonwovens industry. It furnishes, with scores of specifications and high-grade steel, card clothing suited to all carding models and applications. Moreover, customers in nonwovens benefit from a large number of specific card wires, such as SiroLock® and EvoStep®, whose unique properties contribute to more uniform quality and increased productivity. As partner to a dynamic textile industry, Groz-Beckert continuously invests in the development of new products. Combined with technical support, Groz-Beckert optimises the carding process and provides clear answers to current issues in the carding industry.
In the product area of sewing, Groz-Beckert will highlight its special application needle SAN® 5, a proven performer for working with technical textiles. The improved SAN® 5.2, which meets the more demanding requirements in the area of technical textiles, boasts a unique geometry. The thread guide, for instance, has been improved for both linear as well as multi-directional sewing processes by the double groove in the point. Moreover the SAN® 5.2 has an additional scarf chamfer on the left side, which ensures more secure loop formation.
Another sewing highlight of the fair will be the Groz-Beckert customer portal. This continuously expanding knowledge platform makes available comprehensive information on sewing technology and many details on sewing products from Groz-Beckert ? round the clock and round the world.