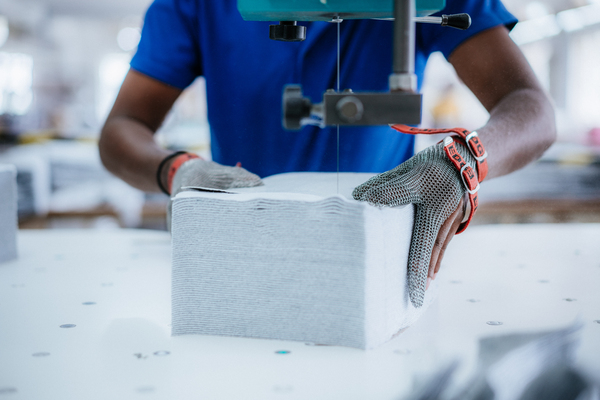 GOTS & ESA launch organic cotton remote monitoring
Project from the Global Organic Textile Standard, European Space Agency and Marple will use AI and satellite imagery to detect organic versus non-organic cotton fields.
In a world first, the Global Organic Textile Standard (GOTS), European Space Agency (ESA) and AI company Marple have today launched a new demonstrator project that aims to show the potential for remote satellite monitoring of organic cotton cultivation systems.
The project, to be carried out under ESA's Business Applications and Space Solutions (BASS) programme, will train artificial intelligence (AI) to use ESA satellite data to detect cotton fields across India and automatically classify them according to their cultivation standard. By integrating standardised yield metrics, this innovative approach will also enable GOTS to generate realistic estimates of organic cotton yields in specific areas.
Integrated with existing GOTS measures, this project will enable GOTS to further enhance the integrity of organic cotton by developing advanced risk assessment technology for organic certification and preventing fraud from the beginning of the supply chain.
The project's anticipated impact extends beyond identifying certified organic cotton fields. It is expected to also empower GOTS to recognise cotton fields that have not yet obtained organic certification but possess the potential for a seamless transition to organic cultivation, thanks to their utilisation of traditional and ecologically friendly farming practices. This would enable GOTS to bring a greater number of farmers – particularly those of a smaller size – into the certified organic sector and supply chains, creating new economic opportunities for small-scale farmers and their communities while also helping the textile sector to meet growing consumer demand for organic cotton.
The project will run across the distinct cotton growing regions in India, with first results expected by the end of 2023.
India project builds on successful Uzbekistan feasibility pilot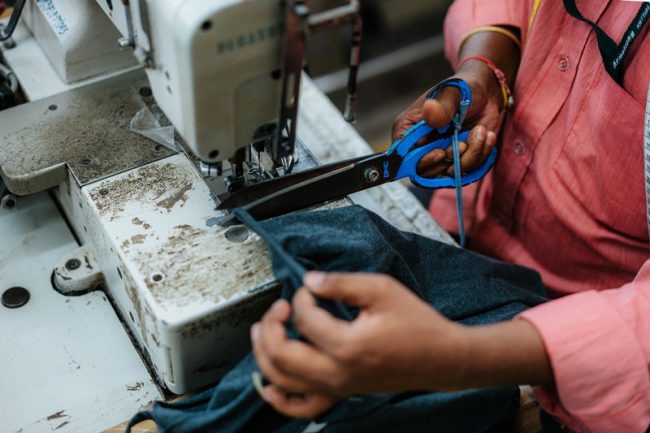 The project is co-financed by GOTS and ESA, in collaboration with Marple GmbH, a German software development firm that developed the CoCuRA (Cotton Cultivation Remote Assessment) software with ESA BASS and successfully piloted it in a feasibility project in 2021 in Uzbekistan.
That venture showed how the trained AI was able to accurately differentiate cotton fields from other crops using only satellite images and sensor data, as well as whether the cotton fields were cultivated organically. This spurred considerable interest from GOTS, which has committed to the development of cutting-edge technologies that can improve the integrity of the organic textile sector, especially cotton.
Claudia Kersten, Managing Director of GOTS, said, "It is an honour and very exciting to be a partner in this ESA Demonstration Project, and it is living up to our claim to be pioneers serving the sustainable textile sector to enable continuous improvement. Technologies like this will be a game changer regarding the integrity and promotion opportunities of organic cotton."
Guillaume Prigent, Business Development and Partnerships Officer at the European Space Agency, stated, "This project highlights how space solutions can have a positive impact on the world and is the kind of innovation that ESA supports through its Business Applications and Space Solutions programme."
Dr David Scherf, co-founder of Marple, commented, "All our projects strive to leverage advanced technology for a positive impact on the environment and society. We are therefore delighted that our CoCuRA technology, which emerged from a moonshot research project, is being applied in a practical and impactful way. We are excited about the opportunity to work with the exceptional team at GOTS and further strengthen our successful partnership with ESA."