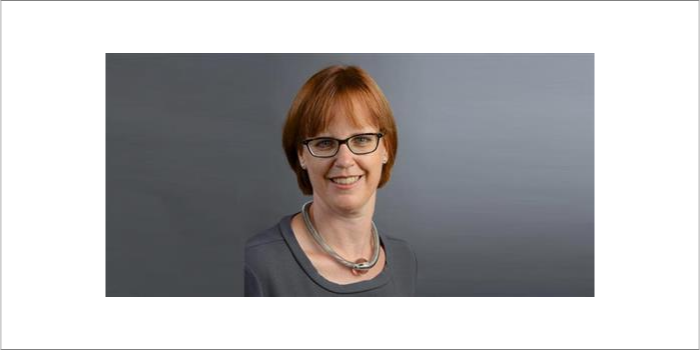 Globally, prospects for 2020 are not very favourable
Cornelia Buchwalder, Secretary General, Swiss Textile Machinery Swissmem speaks on the emerging trends in textile machinery industry globally, and views on India as a potential market for Swiss machinery industry.
Cornelia Buchwalder, Secretary General, Swiss Textile Machinery Swissmem, and newly elected Secretary General of Cematex, has a wide knowledge of the global textile equipment sector, having managed the Swiss Textile Machinery Association since 2013 and been closely involved in organising participation at the major global trade shows and various international events. Her experience takes in the ITMA exhibitions in Europe at Milan (2015) and Barcelona (2019), as well as three ITMA Asia + CITME fairs, in 2014, 2016 and 2018.
Swissmem is the leading association for SMEs and large companies in Switzerland's mechanical and electrical engineering (MEM) industries and related technology-oriented sectors. Swissmem enhances the competitiveness of its 1,100 or so member companies both at home and abroad by providing needs-based services. These services include professional advice on employment, commercial, contract and environmental law, energy efficiency and technology transfer. Swissmem operates a number of strong networks, including 27 specialist groups. The Swiss Textile Machinery Association is the oldest division, founded in 1940. It represents the interests of the Swiss textile machinery manufacturers.
Buchwalder, in an interview with the ITJ, speaks on the emerging trends in textile machinery industry globally, and views on India as a potential market for Swiss machinery industry.
Excerpts…
What are some of the emerging trends in textile machinery industry globally?
The important trends continue to be sustainability, digitisation and the circular economy. Therefore many of the innovations will integrate these aspect. Industry 4.0 offers various possibilities, be it in product or process optimisation or in the development of completely new business models. Our member companies use these possibilities to generate maximum customer benefit. With regards to sustainability, the optimised utilisation of resources is again one of the major topics. Raw materials are scarce and energy is expensive, therefore making our machines more efficient in both aspects is key.
What are your views on India as a potential market for Swiss machinery industry in the next few years?
Last year, India was the fifth most important export market for Swiss textile machinery manufacturers. India has been one of the top five markets for our industry for many years and will therefore stay extremely important.
You have been elected as the permanent Secretary General of Cematex and will also continue your role with Swissmem. What will your role at Cematex?
I now look after the interests of the Swiss textile machinery industry on the one hand and the interests of Cematex as Secretary General on the other hand. As Cematex Secretary General, my focus is on the continuous development of the two trade fairs – ITMA and ITMA Asia + CITME.
How flexible are the Swiss companies to adapt to changes in the textile industry?
To answer this question, I would like to go back in time… Many of the companies in our association of textile machinery manufacturers were founded in the second half of the 19th century, have gone through many ups and downs and have gained outstanding reputation over time. Having such a long history, the Swiss companies have constantly managed to anticipate changes, developed their business strategy and have continuously evolved. One generation has passed to the next know-how and experience along with the inventor gen. This gen-driving innovations was and still is necessary for Swiss textile companies to survive, will say overcoming the disadvantage of a minor market earlier and of a high-income market nowadays.
How has been the going for the Swiss textile machinery industry during 2019-2020 in terms of performance? What are the pluses and minuses in the prospects for 2020 globally?
After quite a few years with "best-ever" order volume and results, Switzerland, as many other industrial countries, encounters a heavy slowdown of our industry. It has become apparent that 2020 will be a very difficult year for all market players due to the global corona pandemic.
In Switzerland, we never had an imposed lockdown for the industry. So most of companies continued production – on a lower level, due to postponement of orders and projects, supply chain difficulties and the insecure situation in general. But as long as consumers don't start shopping again, the business will not recover. Therefore, globally the prospects for 2020 are not very favourable.
Since most the exhibitions are cancelled due to Covid, what are the new strategies Swiss companies may be exploring to boost their investment and collaborations in India in the near future?
This is certainly a great challenge, as trade exhibitions and symposiums are a good way to get in contact with many customers and companies in a short time. In these times of closed borders and social distancing, new, innovative forms of cooperation must be deployed. Even in our industry, where direct contact with customers is so important, various virtual formats must be used. But this experience of the last months will certainly teach us to find a more balanced mix between face-to-face meetings and discussions via virtual tools in the future.
What kind of challenges are you anticipating post-Covid?
There are plenty of post-Covid challenges. The first one is that we don't know when post-Covid starts. In different countries, the pandemic is in different stages and the development also concerning possible second waves is unclear. In the early days of the pandemic, many governments, including Switzerland's, offered support. In Switzerland, for example, short-time working was made possible very quickly. In addition, a possibility was very quickly created for companies to obtain a credit at 0 per cent interest. But this assistance is now being reduced step by step. Accordingly, many companies expect Q4 2020 and Q1 2021 to become even more difficult.
Were there any special efforts mounted in recent times to boost Swiss machinery industry's presence in India? What were the results?
Our role is to promote the importance of the Swiss Textile Machinery industry. Interestingly, this industry is much better known abroad than in Switzerland. Our events are a first step to present the diversity of the Swiss textile machinery industry. Especially for SMEs this is an important platform, as they have a much more difficult time building up a global presence. Our activities always focus on both goals – on the one hand the short-term initiation of business, but also the long-term customer relationship and the establishment of the brands of our members and of the Swiss textile machinery industry.
In recent years, we have focused on countries in which our industry still sees substantial development potential. Since the business relations between Switzerland and India are very strong, the support of the association in this market was not decisive.
Which are the segments in the Swiss textile machinery industry that hold out good scope for the Indian textile industry? How does India fare with Swiss technologies compared to other emerging economies of Asia?
Swiss Textile Machinery companies are present in every major sector along the textile value chain. They cover all the sectors ranging from fibre and yarn manufacturing through knitting, weaving, nonwovens, dyeing and finishing. In many of these disciplines, such as textile testing and quality control and yarn spinning, Swiss firms lead the world.