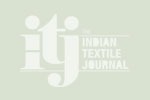 Global nonwovens demand to exceed 11 MMT
Global demand for nonwovens is forecast to rise 5.4 per cent annually to 11.1 million metric tonne (MMT) in 2019.
Global demand for nonwovens is forecast to rise 5.4 per cent annually to 11.1 million metric tonne (MMT) in 2019. Demand will be driven by an expected increase in the manufacture of key products made from nonwovens such as baby diapers, adult incontinence products, filters, wipes, disposable medical gowns, and various automotive components. Additionally, higher penetration rates of many of these end products, such as baby diapers in developing countries and adult incontinence products in developed countries, will promote rising nonwovens requirements. These and other trends are presented in World Nonwovens, a new study from Freedonia. Nonwovens demand in the developed areas of the world is projected to grow well below the global average. For instance, through 2014 the US and Western Europe will advance at almost 3 per cent per year while Japan will average less than 2 per cent. These countries have well-developed manufacturing sectors, populations with high personal incomes, and well-established, mature nonwovens markets. Nevertheless, nonwovens will see opportunities for expanded use in a number of applications, such as motor vehicles and wallpaper substrates, at the expense of alternative materials. In the developing world, nonwovens demand is expected to grow at more than twice the rate of that in the more established regions through 2019. Notes to analyst Pamela Safarek, "Advances will benefit from rapidly developing manufacturing sectors, particularly production of mattresses, motor vehicles, geotextiles, and other key nondisposable nonwovens."
Despite having relatively low intensity of use per capita, the Asia-Pacific regions was the largest regional market for nonwovens in 2014, with 48 per cent of the global total. Growth will be driven in large part by China, which will account for nearly half of all global gains through 2019, spurred by rising manufacturing capacity for products that consume significant amounts of nonwovens. India will see faster gains as it continues to rapidly develop its manufacturing and construction sectors. Central and South America, Eastern Europe, and the Africa/Mideast region each accounted for less than 10 per cent of the global nonwovens market in 2014. These regions will post gains above the global average, based on favourable growth in domestic sales.