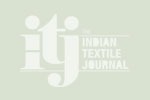 Gayatri Ind Engineers: Machines Made for Fabric Processing
Installed in fabric finishing industries throughout India, Gayatri machines are processing all types of fabrics from lightweight voiles right through to heavyweight denim.
Installed in fabric finishing industries throughout India, Gayatri machines are processing all types of fabrics from lightweight voiles right through to heavyweight denim.
India has been mostly importing dyeing and finishing machinery. Like weaving, this is one of the Indian industrys weak links. But there are a few who have steadfastly stood by indigenous technology and contributed to the growth of the textile industry. Among those few, some have just disappeared overnight. Among the very few who survived, Gayatri Industrial Engineers stands tall. Not only in India, Gayatris reputation has spread far and wide and today, about 10 countries are importing Gayatri wet processing machinery.
"We are manufacturing finishing machinery for synthetics fabric as well as cotton fabrics from narrow width to wider width. Our machines are designed considering Indian environment and working condition so these machines are working at low input cost and give high output," said BS Sharma, Director of Gayatri Industrial Engineers, responding to an email interview with the Editor of The Indian Textile Journal.
Said Sharma: "Our range of main machinery includes Decatising Machine, Two Burner Gas Singeing Machine with Desizing & Without Desizing, Dyeing Jigger Machine, Hydraulic Drive Maxi jigger Machine, HTHP Jigger Machine, 3-Bowl & 5-Bowl Calender Machine and Baby Felt Calender Machine."
Gayatri Industrial Engineers is a pioneer in making fabric processing & finishing machinery of class. Its manufacturing plant is located at Vapi Industrial Estate in Vapi, Gujarat, 150 km away from Mumbai. Quality at Gayatri plants begins at the raw material stage itself.
Said Sharma: "Quality is the fourth dimension that sets equipment from Gayatri in a class apart. This inherent feature is the result of a stringent multistage quality management programme. Considerable investments have also been made in training to encourage quality enhancement at all levels."
"We are having latest machinery required for fabrication and machining such as hydraulic sheet cutting machine, hydraulic sheet bending machine, plate bending machine, planning machine, lathe machines, shapers, slotting machine, argon welding machine, spot welding machine, etc. In future we are planning to make all these machines that we make to work with PLC system and with automation so that labour cost can be reduced considerably," said Sharma.
Who says India only imports dyeing and processing machinery? India exports high quality machines in wet processing thanks to Gayatris success on this export front. "We have been exporting to countries like Tanzania, Ethiopia, Kenya, Dubai, Indonesia, Sri Lanka, Bangladesh and Nepal. Our company has introduced several new techniques to the industry in dyeing and finishing machinery," said Sharma.
The company has revolutionised the world of textile industry by offering cost effective textile dyeing & finishing machines requiring minimum maintenance with a very normal running cost. The services rendered by the company have been recognised, said Sharma, a Mechanical Engineer by profession, who established the company in 1990.
Gayatri is committed to ensure the standards are maintained and improved throughout every field of company activity. The state-of-the-art infrastructure at its manufacturing plant in VAPI is supported by a hard core team of extremely professional people. The company has built a reputation for its reliable services and on-time deliveries.
Gayatri Industrial Engineers has received several awards from reputed organisation, an acknowledgement to its quality and customer satisfaction. The awards include National Industrial Excellence Award in 1997, Bhartiya Udhog Ratna Award in 1998<