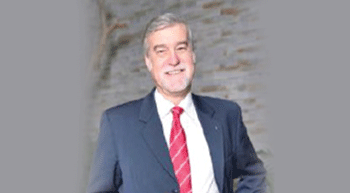 Fulvio Toma´s track record
Fulvio Carlo Toma is the Group Sales & Marketing Director at Itema S.p.A. since April 2013 leading corporate marketing and commercial departments and setting the strategy geared to consolidate and grow the global weaving manufacturer´s competitive position worldwide. A high-profile manager with a long track record and broad expertise
Fulvio Carlo Toma is the Group Sales & Marketing Director at Itema S.p.A. since April 2013 leading corporate marketing and commercial departments and setting the strategy geared to consolidate and grow the global weaving manufacturer´s competitive position worldwide.
A high-profile manager with a long track record and broad expertise, Toma built up his experience holding key roles in leading international companies.
Prior to Itema, from 2010 onwards, Toma was Chief Commercial Officer at Elettronica Santerno S.p.A. with the task of coordinating and managing the commercial network and all the Santerno branches in Italy and abroad.