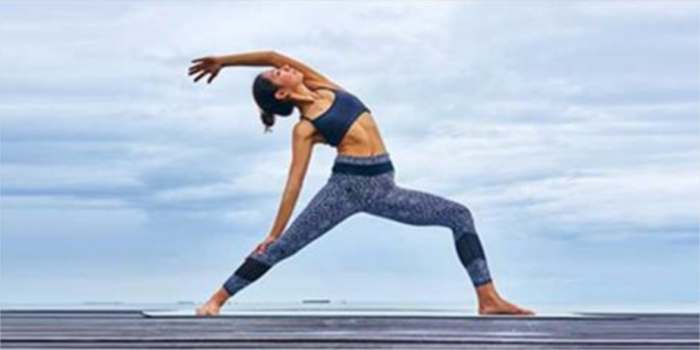 Freudenberg to launch two sustainable solutions
Freudenberg Performance Materials, one of the leading suppliers of technical textiles, has announced two unique sustainable products - breathable interlinings and tapes, and FLEXX innovative padding.
Weinheim, Germany
Freudenberg Performance Materials, one of the leading suppliers of technical textiles, is set to launch two sustainable, breathable, and highly elastic solutions for the sports and outdoor sectors, in the upcoming digital Performance Days to held at
www.performancedays.com
from May 17 to May 21.
This company is focused on sustainable solutions and most of its products are made of at least 70% recycled polyester that the brand produces using a closed-loop system from consumer-used PET bottles. It is to be noted that the company recycles up to seven million plastic bottles every day and is the largest user of consumer waste plastics in Europe.
The brand's first offering, Freudenberg Active Range, uses a highly elastic outer layer that is breathable yet super flexible when used. The fabric comes with advanced adhesive polymers and can be used on fabrics that are generally difficult to process. According to the brand, this active range comes with sewable interlinings that give a very natural look and feel to the finished apparel. These fabrics can also be easily designed into the desired shape.
The second offering,
comfortemp® FLEXX
is an adaptive thermal insulation solution that offers unbelievable insulated padding made from 97% recycled polyester. This material is perfect to be used in clothes worn for running, cycling, and skiing. When the person wearing the fabric moves, the padding expands automatically. The expansion stops and the padding contracts when the person stops moving.
The thermal insulation of this padding material keeps wearers warm all through and this also comes with a stretch content of 20%. This product complies with the OEKO-TEX standards and is available by the metre. The company ensures this will bring down production time and costs for the garment manufacturers.
Germany-based Freudenberg Performance Materials supplies technical textiles to a variety of markets such as apparel, automotive, healthcare, energy and building interiors. The brand is located in 14 countries and has 33 production sites. About 5000 employees work for Freudenberg Performance Materials and the brand registered sales of €1 billion in 2020.
Source: Freudenberg Performance Materials press release
Related Stories: