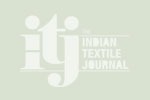 Freudenberg increases nonwoven material prices
Freudenberg Performance Materials (PM) has increased its prices for nonwoven performance materials for flooring and filtration applications across EMEA. Freudenberg PM is a leading global supplier of innovative technical textiles for a broad range of markets and applications such as apparel, automotive, building interiors, building materials, healthcare, energy, filter media, shoe and leather goods as well as specialties.
Price hike, effective January 1, 2022, has become necessary because of sustained and unprecedented surge in cost for raw materials, packaging, freight, consumables and energy combined with disruptions in our inbound supply chain. "Prices across all categories have by far outpaced our expectations and are forecasted to remain on high levels throughout 2022. This historic price trend has placed significant pressure on Freudenberg Performance Materials, and we understand in a similar way on our customers. At this stage our business can no longer absorb the effects of such high price levels. We will therefore adjust our prices for all our Colback and Lutradur branded nonwoven products for flooring and filtration application by double-digit increases depending on product types," said the company in a press release.
The release added, "Freudenberg Performance Materials will continue to work hard on improving productivity to offset inflationary pressure to keep attractive price levels and to avoid further price adjustments. We will continue to monitor the market development and in case of sustained and unexpected downward trends we will adjust our prices accordingly. More than ever Freudenberg Performance Materials stands with its customers, and we will continue to stand by our customers with our commitment to outstanding quality and service."