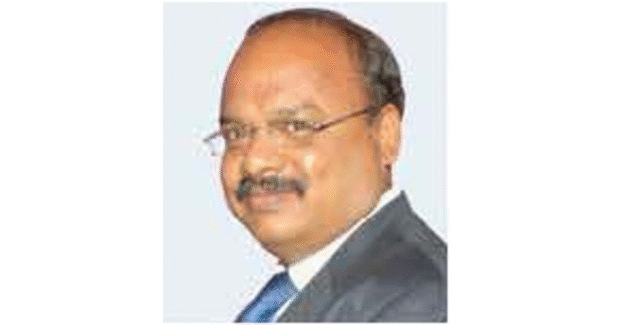 Fortifying Textile Ties
India and Turkey have much to offer and learn from each other in textiles, and only by the collaboration route can they raise their respective shares in textile trade, points out an ITJ Exclusive Story
India and Turkey have much to offer and learn from each other in textiles, and only by the collaboration route can they raise their respective shares in textile trade, points out an ITJ Exclusive Story.
India and Turkey – the two countries perennially in a neck-and-neck race for textile export, are finding new niche for cooperation to boost textile trade. From textile fibres and yarn to garments, both the countries have benefited by way of bilateral ties. Textile machinery and accessories from India haves a special place in the trading basket. Says C Arunachalam, Senior General Manager – Sales (Global), Lakshmi Machine Works, which laid the foundation for its activities in Turkey from 1996: "The astounding growth of Turkish Textile industry is due to the proximity to Europe – increasing demands from countries like Portugal and Russia/the Middle East and increasing demand from domestic sector. Turkish textile sector also shifted its focus from low value added commodity items to high value added segment and fashionable clothing."
"Frankly speaking our relations with India are progressing quite successfully. We have succeeded to bring 25 Indian textile accessory manufacturers to participate at ITM 2018. We have also invited about 60 people from India's textile associations, the Chairman CEOs and other directors from India ITME Society, and India's Consul General in Istanbul. We have also invited the Principal Secretary Dr Anant Kumar Singh (Textile Ministry) but at the last moment due to unexpected circumstances he had to cancel his visit. As you are aware among the 18 foreign similar textile associations with whom we signed cooperation agreements we have TMMA, ITAMMA and Dyers Association of Tirupur, Tamil Nadu. We are also the sole representatives of India ITME in Turkey. We are looking to discover and sign cooperation agreements with associations in other States of India with the main aim of increasing the trade volume between our respected countries companies in the textile sector. We will also be more than happy to arrange workshops and vice versa," says Richard Salvatore, General Coordinator of TEMSAD, the Association of Turkish Textile Machinery Manufacturers.
It has been a roller-coaster ride for Indo-Turkish trade in textiles and clothing in the last one decade. India's garments exports to Turkey declined from $650 million in 2011-12 to $340 million in 2016-17 while textiles exports increased marginally from $330 million to $430 million in the same period. Most of the entrepreneurs from the textile industry of both the countries concur with the view that "we have complementary economies. Moreover, as developing countries, we have been dealing with similar problems. Turkey's strong historical and cultural relations with Central Asia, Caucasia, West Asia and Mediterranean Regions enable us to extent our economic and commercial ties to these regions," added Salvatore.
The fact that at the recently-held ITM Turkey there were 28 exhibitors from the textile machinery side and over 75 yarn makers speaks volumes of the rising Indian interest in the Turkish textile market.
Turkey is a very powerful country in textiles. Suleyman Kocasert, Deputy Chairman of Turkish Exporters Assembly, said, "Our annual textile and apparel export is above $25 billion. Sub sectors such as ready to wear, home textiles, textile raw materials are foreign trade items between the two countries for long years. Our textile and ready to wear export to India is approximately $40 million per year."
Kocasert added, "We see the increasing business opportunities between India and Turkey especially after India's gaining its independency. The foreign trade amount between the two countries has arisen up to $6.5 billion, and about $5.7 billion of this amount is through exports from India. Of course, this situation, which is a disadvantage for Turkey, is not easy to maintain. That's why it is very important to take further steps towards increased investments and more balanced trade volume."
Speaking on the market of their products in Turkey, C Arunachalam of LMW, said, "Turkey is the major market for combed compact yarn and our LK69 combers, new LDF3 finisher draw frames and LRJ9/SXL compact ring frames are best preferred in the commodity segment. We have been supplying complete projects right from blow room to ring spinning including automations. Turkey is unique market and the cost of labour calls for automation in every machine. Our projects include lap transport system, bobbin transport system, roving stop motion, spin connect – software." He adds, "The biggest advantage Turkey has over India and other countries is that it has a reasonably qualified work force, extensive product range, fastest reaction time to changing fashion demands, competitive design capacity, updated know-how, good investment in technology, vertical integration, adaptable production capacity, world class quality and priority to health and environment. Cost of yarn manufacturing is higher than India due to the higher labour cost and hence Turkey concentrates on high value added items with investments in automation and has tough competition with Indian spinners in commodity segment. Geo-political disturbances and currency instability are the challenges met by Turkish industry."
"We have our strong presence in Turkish market since the last seven years, and we are proud to inform through your platform that most of the premium customers in Turkey are having our machines. And we always get repeat orders from them which itself states performance and acceptance of our products," said Sushil Verma, Managing Director, Kusters Calico Machinery Pvt Ltd.
Kusters Calico Machinery is supported well by its business associates in Turkey and jointly with its sister company Jagenberg Textile, Germany and Kusters Calico, India enjoys good market share. He adds, "Turkish market is matured in terms of investment in quality machines, better processes, textile research, upgrading technology, cleanliness of shop floors and also maintaining the machines to highest level of performance, which is somehow missing in India and Indian customers need to take action on above points to match international quality expectations. Adherence to pollution control norms is very high in Turkey as compared to India, awareness on this front is growing in India and government is also implementing strict pollution control norms."
"Custom clearance is not very efficient in Turkey and many parts gets stuck due to very lengthy process. Another issue is to get timely visas for travel for the service engineers which is frequently required but takes very long time and issued for 1 to 2 months only," added Verma.
S Deivakumar, Regional Head-South, The Indian Card Clothing Co Ltd, said, "ICC opened the office in Turkey in 2014. Our market here is growing by 10 to 12 per cent every year. We have clocked around $1 million business here. We have a share of about 17 to 18 per cent in this market for card clothing. Now there is a good market in Turkey for nonwoven wires. We started tapping the nonwoven market only last year. Turkey is a fast emerging market for nonwoven products, which they export to European countries."
"With India aiming to do well in technical textiles, especially medical textiles and geotextiles, our country can partner with Turkey to tap this market. Automotive textile is another field where Turkey has advantages.
Reprocessing is a major strength of the Turkish industry. India should also follow this pattern to increase exports. There is enough room for mutual cooperation in textiles between India and Turkey," added Deivakumar.
Embee is exporting almost all the product range and equipment to Turkey like rotary screen printing machine, rotary screen engraving equipment, colour kitchen equipment, screen washers, squeegee washers and many other accessories.
Harsh Shah, Managing Director of Ahmedabad-based Embee Group, said "The scope of tie up with Turkey for future is very promising. Turkey is strategically located at a very prominent area which leveraged it to become an important market for textile industry. Turkey is not only connected to major textile centres like Europe and Russia but it is also the centre of global textile market."
Speaking on the Indian government's initiative to improve the hold in Turkish market, Shah had this to say, "Government can give special incentives to boost the export to Turkey by providing help like extending the line of credits for expanding and providing such other financial initiatives. Indian Government can also propose special trade agreement between India and Turkey which encourages Turkish textile factories to import from Indian textile machinery manufacturers."
Meera Industries has a core expertise in twisting technology. "We have been exporting various type of twisting machines like two-for-one twister, one step S/Z twister, cabler, ring twister, etc.," said Shakti Motani, Associate Director, Meera Industries Limited.
"Turkey is a one of the biggest textile manufacturing clusters in the world, known for its quality products. In Turkey, Istanbul, Bursa, Gaziantep, Adana and Izmir are some of the major pockets where you will find some of the giant manufacturing facility for carpets, technical textiles, garments etc. We have been selling machines to Turkey for about six years now. Meera is concentrating majorly in carpet and technical textile segments," said Motani. FICCI has been actively conducting several programmes in the last four years to give a fresh impetus to Indo-Turkish trade, says Sushil Jiwarajka, Past Chairman, FICCI -Western Region Council. In the first week of Aril this year, there was a Turkey-India Business Forum and B2B meetings in Mumbai, for which Suleyman Kocasert led a team of about 20 exporters exploring tie-ups and other deals with Indian counterparts. Jiwarajka called upon the Turkish leaders to capitalise on the conducive regime of reforms for investment in India, spearheaded by the present Modi Government. India's diplomatic ties with Turkey began in 1948, immediately after the Independence.
Says Jiwarajka: "The bilateral trade between India and Turkey in 2017 stands at $6.5 billion. Turkey's export to India is pegged at $652 million, while its imports amount to $5.75 bn. Both the countries have set a target of raising the trade volume to $10 billion by 2020."
Given the cultural and geographic proximity, the potential of trade between the two countries is so tremendous that a target of $30 billion can be achieved if it is tapped to the full extent, says H.E. Sakir Ozkan Torunlar, Ambassador Extraordinary of Republic of Turkey. Trade barriers, subsidies and gaps in infrastructure are some of the obstacles that the Turkish industry faces in India, says Ambassador Torunlar.
Turkey is the best gateway to reach Balkan and Eurasia, where new markets are opening up, says the Turkey Ambassador in India.
The textile industry, combining cotton and synthetic yarns, fibres and fabrics, home textiles, ready-wear and apparel, continues to be the largest economic sector of Turkey, employing an estimated 2.5 million people and providing indirect jobs for 6.5 million others. The industry contributes to around 10 per cent of the GNP Turkey's textile industry is the world's tenth biggest and the European Union's number one supplier. The clothing industry until recent times was characterised by small, low-capital family-run operations, many of which were simple cut and paste operations with no original designs and products.
The country has around 1,80,000 clothing producers. The country has around 2,000 textile manufacturers, which are large-scale, heavily mechanized operations, employing more than 150 persons each and having more than $15 million in annual sales each. About 60 per cent of the nation's textile and clothing are exported.
Turkey is the world's sixth biggest ready wear and apparel manufacturer and the European Union's second largest supplier after China. According to the Turkish Clothing Manufacturers' Association and the Centre for the Promotion of Exports (iGEME) the nation controls a 4.3 per cent share in the global export trade in clothing, a 6.4 per cent share in foreign sales of apparel in the European Union, and a 1.7 per cent of exports of apparel to the United States.
The industry is undergoing a major restructuring because of increased competition from low cost products from China in the European Union and the US, Turkey's principal markets for textiles. Particularly hard hit have been Turkish ready-wear manufacturers, who are seeing their profits decline and markets shrink.
Nevertheless, Turkey's vast clothing and apparel industry is changing its image from a mass producer of ready wear for manufacturers, fashion houses and department stores in western Europe and the United States to a creator and retailer of new designs, fashions and quality labels, turning out higher end and higher priced products for upper income families.
Turkey also imports clothing and textiles mainly gray cloth, cotton yarn, fabrics, synthetic fibres and yarns. Most of its imported clothing comes from Italy, Spain, China, England, Germany, France, Bulgaria, India, Greece and the Netherlands. Most of its textile imports originate from the US, Italy, Germany, China, India, South Korea, Pakistan, Indonesia and Greece.
"Both Indian and the Turkish Government can play a vital role in easing out the regulations for the logistic and incentives for the expenses towards participation, so that we can access the market freely," concluded Motani.