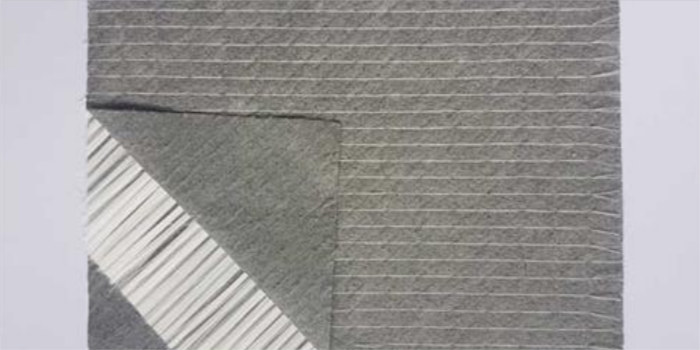 Focused functionality over lace fashion
Functional yarns in particular can result in exceptional performance profiles. KARL MAYER has already carried out extensive development work in this field, in which electrically conductive and high tenacity materials were processed on multibar raschel machines.
Warp knitted textiles combine the stability of woven fabrics with the elasticity of knitwear. Different thread systems can also be combined with warp knitting technology to produce fabrics with a wide variety of properties. Functional yarns in particular can result in exceptional performance profiles. KARL MAYER has already carried out extensive development work in this field, in which electrically conductive and high tenacity materials were processed on multibar raschel machines. For a long time now, the high-performance models have been making new, chic lace patterns possible for the lingerie and clothing sector. When producing technical articles, functional yarns can be arranged in areas of any shape, size and placement thanks to their diverse potential.
A combination of jacquard and multibar patterning is the prerequisite for the extraordinary patterning possibilities of multibar raschel machines. The split jacquard bars are full set threading and produce a basic structure that can be creatively designed using a single needle motion, while string bars with multibar patterning incorporate additional yarns into the diverse ground structure to add a functionality. The added thread material is supplied by bobbins, so it does not have to be warped onto warp beams.
By directly integrating electrically conductive yarns into warp knitted textiles, functional elements such as sensors, conductors and coils can be incorporated very easily, without any additional production steps or compromising the textile characteristics. KARL MAYER's Product Manager, Sophia Krinner, has already investigated the possibilities as part of TEXTILE-CIRCUIT. Silvercoated filaments such as ELITEX®, Silvertech, Shieldex® and Agsis™ were used for the work. Even fine insulated metal filaments and metallised yarns like ELITEX® TPU and Percon® isolated could be used – depending on flexibility and diameter. In general, the yarns must be matched to the properties of the desired textile and to the machine gauge in terms of bending stiffness and radius.
Only minimal adjustments to the conventional multibar raschel model used for the work were necessary. Non-insulated filament yarns can be used on current machines with additional voltage monitoring, and a specific modification of the yarn guiding is recommended when using insulated metal filaments. Previous results of work carried out as part of TEXTILE-CIRCUIT include arm sleeves to conveniently control robots, textile charging stations with coils of electrically conductive yarns to inductively charge smartphones and a sports shirt with integrated sensors to measure heart rate, temperature and humidity.
The clothing solution that uses a Bluetooth-enabled app for communication was demonstrated live at ITMA 2019 in Barcelona. This was followed by work to optimise the solution further, resulting in an electrode with a soft 3D shape that offers more skin contact and thus delivers a better signal. This makes it possible to create clothing with a looser, more comfortable fit, while the electronics are smaller and thus offer greater scope for design.
In addition to electrically conductive yarns, Sophia Krinner conducted a basic test to process high tenacity materials on the string bars of multibar raschel machines. Using functional thread variants, different structures to reinforce holes were created; the yarns used had gauges of 880 to 1880 dtex and specified strength between 35,1 and 5 cN/dtex. They were used on a machine in gauge E 18 together with polyamide 6.6 as base material. The entire structure of the produced textiles was tested in terms of tear resistance.
The tests were based on the standardised grab tensile test and an in-house test used for measuring the hole tensile strength. In her evaluations, Sophia Krinner always compared the results to that of pure basic fabric made from standard polyamide. The tensile strength was significantly lower across all test specimens than that of the pure high tenacity material, since the base fabric always gave way first. However, compared to the basic fabric made of pure polyamide, strength values were significantly improved by all the functional materials used. In the most extreme cases, the hole tear resistance of the basic structure could be quintupled by individually placed, high-strength weft threads, and the tensile strength of the fabric increased eightfold.
KARL MAYER counts on the synergetic combination of the textile sector and new technologies to launch related activities that are brought together and coordinated in its TEXTILE MAKERSPACE. The focus here is on the TEXTILE-CIRCUIT and RAPID TEXTILE segments. TEXTILE-CIRCUIT demonstrates the possibilities of incorporating electrically conductive yarns into warp knitted textiles directly on the machine, while RAPID TEXTILE focuses on the topic of additive manufacturing, particularly the combination of 3D printing with textile technology. The latest developments in this area point to new production methods for the footwear industry. The work towards this involved printing functional elements such as reinforcing structures onto stretched fabric.
When relaxed, the 3D prints ensure that the upper creates the required shape, without the need for moulding. Thanks to its commitment to the TEXTILE MAKERSPACE, KARL MAYER supports the development of innovative textile products. The company is also working to ensure that functional textiles can be produced economically in industrial processes. To do so, the company uses technology that offers a variety of advantages. Warp knitting is as fast as it is versatile. It enables functional materials to be incorporated directly on the machine in line with the application and results in products with typical textile properties such as softness, elasticity, flexibility and breathability.
Thermoplastic prepregs made from non-woven polymer and multiaxial non crimp fabrics
Developments in lightweight construction are being driven by the automotive industry in particular, but are also becoming increasingly important in the transport sector: after all, every gram that can be saved in a truck leads to significant energy and cost savings. If the unladen weight is lower, more freight can be transported, trips can be reduced and fuel consumption is lower. Due to the high demands in daily transport, however, lightweight materials are only used in truck areas with relatively low loads, for trailer superstructures and installations.
Thermoplastic prepregs are becoming increasingly established, especially for the interior casing and thermal insulation of refrigerated containers and truck bodies. These consist of glass fibres and polypropylene, and are mainly used as sandwich panels. Given the great application potential of thermoplastic fibre composite materials, their manufacturing process is constantly being developed further. KARL MAYER Technische Textilien GmbH, based in Chemnitz, is leading the way with innovations in this field.
To produce these desirable composite materials, the reinforcing fibres must be combined with the thermoplastic material – the so-called matrix. To this end, KARL MAYER Technische Textilien has developed the new SIM.PLY machine, which was launched at the ITMA in Barcelona in 2019. The innovative machine produces thermoplastic fibre-reinforced tapes and uses plastic in the form of films. As part of an inline process, the fibres are spread and impregnated with the plastic film by applying pressure and increasing the temperature.
Processing using SIM.PLY is only designed for unidirectional fibre orientation at the moment, i.e. all fibres in the manufactured semi-finished materials lie in the direction of production, producing unidirectional fibre-reinforced (UD) tapes. However, fibre composite structures with multiaxial fibre orientations are in demand for many lightweight construction applications. KARL MAYER Technische Textilien also wants to meet this demand. The company therefore put a project in place offering its customers manufacturing technologies for thermoplastic prepregs made from multiaxial materials and alternative raw materials for the thermoplastic matrix.
The COP MAX 5 multiaxial warp knitting machine was used in the project work to produce reinforcing structures with flexible fibre orientations for thermoplastic prepregs. In addition, textile product developers at KARL MAYER Technische Textilien also used commercially available glass fibres which had been given special coatings for this application. Initially, the raw material was homogeneously spread on the UD 700 fibre spreading assembly unit to form 12″-wide fibre tapes; the area weight was approx. 225 g/m².
The spreading process homogenises the area weight, thus resulting in constant fibre volume contents in the subsequent thermoplastic fibre composite. In addition, the spread fibres can be impregnated more easily because the polymer flow paths between the individual fibre filaments are shortened, similar to the effects of inline spreading when using SIM.PLY. The spread tape was then fed to a COP MAX 5 – a first in process technology. The multiaxial warp knitting machine is actually designed for using carbon fibres with finite weft insertion. The use of textile glass fibre is now being tested for the first time. Although KARL MAYER Technische Textilien has the COP MAX 4 in its portfolio to process glass, it is not possible to feed spread fibre bands into this model.
Another innovation was the polymer combination material for the composite solution, using a non-woven fabric rather than a polymer film, in contrast to SIM.PLY. In cooperation with a non-wovens manufacturer, it was necessary to investigate the suitability of these products as a raw material for the plastic component in thermoplastic fibre composites. The non-woven polymer consisted of a polypropylene (PP) hot-melt non-woven, produced using the melt-blown procedure.
The melt-blown technology proved to be favourable for this application because it results in very fine filament diameters and low area weights. PP grades with very low melt viscosities were used to promote the impregnation of the fibres with the polymer: the non-woven fabric is very easy flowing when melted and the individual glass fibres are very well embedded. In general, non-woven polymers offer advantages over their closed film counterparts thanks to their good air permeability, since the air can escape better from the fibre-plastic composite to be produced.
The PP non-woven fabric for this project work had an area weight of approx. 45 g/m². The fibre material was fed into the COP MAX 5 as a layer above and below an intermediate layer of spread glass with a fibre orientation of 45 or 60 degree angles. The individual layers of the sandwich structure were then stitch-bonded. When choosing the right warp knitting yarn, using a classic polyester variant proved favourable, because polyester yarn has a higher melting point than the PP hot-melt non-woven fabric. This means it can withstand the subsequent impregnation process, thus ensuring the fibres are fixed permanently. The angular positions are not shifted while passing through the impregnation section. Initial investigations completed by the project partner in the field of non-woven production yielded positive results.
In order to offer customers the most suitable complete solution for their individual requirements, KARL MAYER Technische Textilien is currently working on comparing the various production strategies for thermoplastic prepregs with unidirectional and multiaxial fibre orientation. This is based on the company's existing portfolio of UD 700, COP MAX 5 and SIM.PLY machines. The focus is on the respective resulting material properties, machine productivity and possible raw material uses. As a result, KARL MAYER Technische Textilien is taking a further step towards becoming a system supplier.