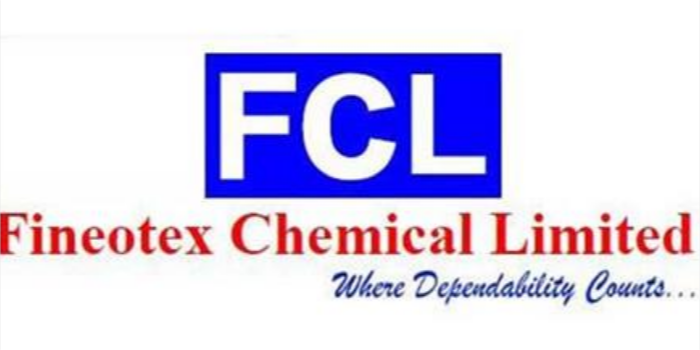 Fineotex and EURODYE-CTC to collaborate
As per the sources, Fineotex Chemical Limited and Eurodye-CTC have entered into a strategic collaboration so that they can commercialize specialty chemicals for the Indian market.
Fineotex Chemical Limited and Eurodye-CTC
have entered into a strategic collaboration so that they can commercialize
specialty chemicals for the Indian market.
After this tie-up, Fineotex is going to add
specialised pre-treatment and dyeing products to its portfolio. It is also
expected that Eurodye-CTC as a partner is going to bring the table cutting edge
and specialised insight from the European perspective. They have a
four-decade-long experience in research and development which will be used in
this partnership.
This exclusive collaboration is going to
allow an efficient production system and distribution network in the Indian
textile market. This collaboration will
also allow technology transfers. Fineotex's special technical services will
also be capitalised by Eurodye-CTC.
According to Arindam Choudhuri, CEO,
Fineotex Chemical Limited, the timings of this partnership are perfect as the
PLI scheme for the textile industry has recently been approved by the Indian
government which will give a push to the boosting production of man-made
textiles and technical textiles. He also said that this partnership will be
beneficial for the textile customers as well. He added that since the Indian
textile industry is ecologically sensitive and is moving towards a greener and
sustainable approach, everybody is of the opinion that the globally certified
products of Eurodye-CTC will be highly demanded in the country. As a matter of
fact, Eurodye-CTC has REACH registration, GOTS 6 certification, and Bluesign
certification.
According to Michel Leclerc, Managing
Director, Eurodye-CTC, the company is excited to have a competent partner like
Fineotex. He feels that the entire range of the products of the company will
perfectly blend into the sustainable textile value chain for India. As per
Aarti Jhunjhunwala, Executive Director, Fineotex Chemical Limited, the two
companies complement each other and this collaboration will make sure that
these textile companies can procure their entire range of products and services
from a single location. She also commented that as the textile industry has
received a huge push from the government, the collaboration with Eurodye-CTC
will allow the textile customers to be benefitted from products that have green
chemistries. Fineotex has the aim to do the betterment of the planet and its
people. Eurodye-CTC's cutting-edge research department is known for its
mindfulness for the environment. It also ensures maximum conservation of
earthly resources.
The company is a global leader of
speciality chemicals that has its headquarters in Mumbai. It is a leading
chemical producer and has recently diversified into growing home care and
hygiene products.
Eurodye-CTC SA, Belgium:
It is a well-known European brand for the
specialized textile auxiliary manufacturer. It has its impact in 60 countries
and offers a wide selection of products those quality international quality
standards including GOTS, Green Screen, REACH registration, and Bluesign. Such
certifications give the customers' confidence that the formulations are free
from any harmful ingredients.
Source
– Press release of "Fineotex"
Image Source: Press
release of "Fineotex"

Also
Read:
https://indiantextilejournal.com/latest-textile-industry-news/fineotex-chemical-and-healthguard-australia-to-form-jv
https://indiantextilejournal.com/latest-textile-industry-news/sasmira-institute-and-fineotex-to-set-up-r-d-centre