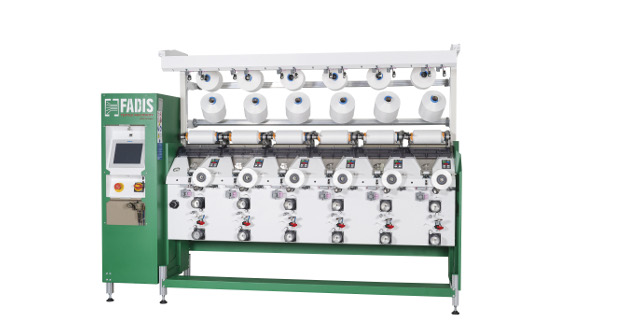 FADIS, an Italian 'Champion"
A search by "Corriere della Sera", the most prestigious Italian newspaper, has examined more than 1,200,000 companies in Italy and has elected 500 companies as the best,etc.
A search by "Corriere della Sera", the most prestigious Italian newspaper, has examined more than 1,200,000 companies in Italy and has elected 500 companies as the best, OUTSTANDING of Made in Italy that have not suffered the great crisis, indeed in the dark period they relaunched investing more and more in research, development, business organization and markets. The research analysed the increase in turnover in recent years, Ebitda, indebtedness and net financial position that must fall within very high parameters.
FADIS is one of these 500 companies. With an increase in turnover of 100 per cent and investments in research and development equal to 6 per cent per year, it has managed to enter this small number of companies.
But what did FADIS do to achieve this goal?
First of all FADIS is owned by the same family since its establishment in 1960, synonym of seriousness and continuity, it is the leading company in the production of precision winding machines specialised in the production of soft winders, rewinders, assembly winders, hank to cone winders, reeling machines, spooling machines and elastic yarn intermingling machines for the processing of any kind of yarn, from cotton, wool and silk to artificial and synthetic fibers, mixed fibers, intermingled yarns and fancy yarns.
FADIS invests a great deal in research and development to be always a step forward to others. Moreover, flexibility and internationalization are two of FADIS' strategic pillars. The company exports, on an average, 93 per cent of its production to 70 countries, offering also post-sales assistance. It has representative offices and several post-sales assistance offices in many countries, including the possibility of activating a remote emergency assistance system directly from the company's headquarters
FADIS made the right choice by keeping the whole production based in Italy and working with 95 per cent Italian suppliers: flexibility in swiftly meeting the customers' needs, guarantee of total quality (checks, tests) and the most prestigious certifications are the company's strengths. This is being enhanced further by automatizing the warehouses
FADIS has also greatly invested in sustainability, through the "Sustainable Technologies Project", promoted by Acimit to make textile machinery increasingly eco-sustainable, and by installing a photovoltaic system giving an annual energy production of 650 thousand kilowatts.
Still challenges lay ahead of us, FADIS is now working on new forms of internal organization integrated with increased digitalization to reap the opportunities and benefits given by INDUSTRY 4.0. The great optimization that FADIS is introducing in its plants will lead to greater flexibility in responding to the needs of all its customers.
FADIS has reached this leading position also thanks to the strong cooperation with all its customers that have trusted in the company and have supported it to develop the most appropriate technologies to process all types of yarns.
And Fadis will continue on this path with its cornerstones of flexibility, Italian excellence in products and services, internationalisation and a winning team which … of course you just don't change!