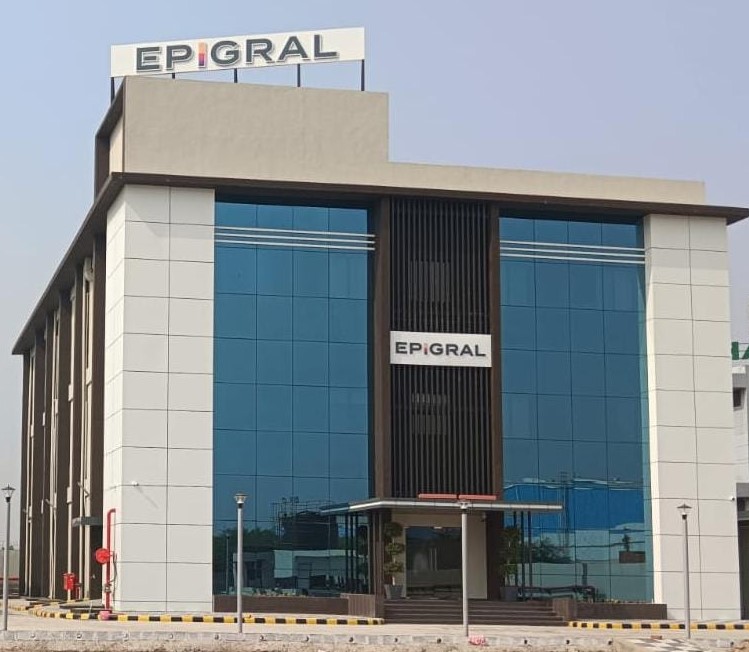 Epigral opens its first R&D Centre in Ahmedabad
The R&D centre which is built across 14,374 square metres, costs Rs 30 crore.
Epigral, one of India's leading integrated chemical manufacturers, today launched its first research and development centre at Ahmedabad, Gujarat. This is a significant step for the company in enhancing its research capabilities and accelerating its journey towards building Specialty products.
Located at Changodar in Ahmedabad, the R&D centre is built over 14,374 sq mt and has the latest, state-of-the-art technologies installed that will enable Epigral to catalyse identification of specialty chemical molecules for later introduction in India. The company has consciously strived towards creating a key differentiator for itself by graduating from being a chemical manufacturer to developing research-driven products, in-house.
The centre has been developed with an initial investment of Rs 30 crore and the company will further invest to enhance its capability as its proceeds further.
Commenting on this Maulik Patel, Chairman & Managing Director of Epigral said,
"Epigral's R&D centre is a stepping stone towards creating molecules with far-reaching applications for manufacturing pharmaceutical and agrochemical active ingredients. Our investment in research emphasises our focus on steady progress of our company thereby also boosting India's Atmanirbhar capabilities. We want to keep introducing new molecules in the Indian market and make it self-sufficient with our import-substitutes."
Through research and development, the company intends to introduce new molecules indigenous to India and address domestic and global custom manufacturing requirements. This centre will help discovering new molecules within the Chlorotoluene ecosystem and further establish advanced specialty intermediates.