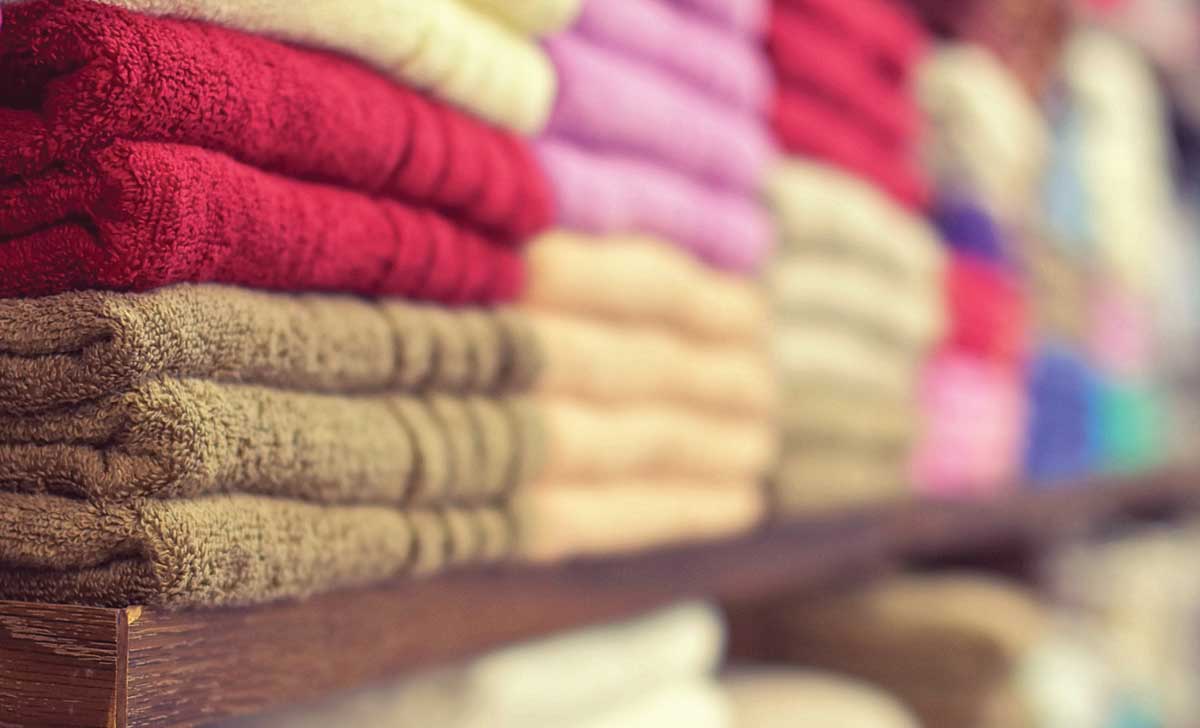 Emerging trends & opportunities for Indian textile industry
International buyers are keen to diversify their sourcing of textiles and apparel, chiefly to develop alternatives to China. India, being the second largest textile industry in the world, will be impacted by opportunities and risks posed by emerging trends, says Navdeep Singh Sodhi.
The global textile industry is undergoing a paradigm shift characterized by fundamental trends such as shifts in sourcing, impact of climate change, digitalization, dominance of man-made fibres and emerging trade blocs. India, being the second largest textile industry in the world, will be impacted by opportunities and risks posed by emerging trends.
Sourcing shifts
International buyers are keen to diversify their sourcing of textiles and apparel, chiefly to develop alternatives to China. This long-term trend received an impetus post-pandemic. Prior to its accession to WTO in 2001, China's share in the world apparel trade was 18 % in 2000. It peaked at 37% in 2010 and declined to 31% in 2019. The market share of China in the US apparel imports declined whereas in EU it has been consistent at about 32%. Viet Nam and Bangladesh captured the market share vacated by China. Turkey's exports have also surged in recent years reflected in 43% increase in its exports worth $ 860 million to the US in 2021. India has the opportunity to significantly increase its apparel exports in the coming 5 years. There is an apparent case to gain share in cotton apparel as revealed by the following analysis of the US imports of cotton apparel.
The US market for cotton apparels is about $ 39 billion where Viet Nam and Bangladesh have captured market share vacated by China. Notably, Viet Nam has overtaken China as the No.1 supplier in 2021. India ranked #4 has a significant potential to gain share in this segment where it has competitive advantages vis-à-vis competing countries. The pole position achieved by India in home textile exports shows the way. In the US imports of cotton sheets (Cat 361) worth $ 1.6bn (2021), India's had an overwhelming 57% market share in contrast to China's 12% market share ranked #3. Similarly, in terry towels (Cat 363) where India has set up world scale capacity, its market share in the US imports of $ 2 bn (2021) was 43%, twice the share of China at 19%. The answer lies in achieving a global scale to attract international buyers.
Circularity
Environmental sustainability across the textile value chain has become a policy imperative for the industry and government. The trend is being driven by three major forces viz consumer awareness about responsible consumption, commitments made by brand owners to their stakeholders and finally, legislation. Let's elucidate these trends and assess their impact on the industry.
The UN Alliance for Sustainable Fashion is an international initiative of the UN to coordinate the efforts of key actors across the value chain towards achieving UN Sustainable Development Goals. Leading brands and their supply chain partners have signed the UN Fashion Industry Charter for Climate Action as a mark of their commitment to the Paris Agreement. The Charter signatories have committed to a number of actions on climate change, including a 30% aggregate reduction in scope 1, 2, and 3 GHG emissions by 2030.
According to the 2021 report on Preferred Fiber and Materials by the Textile Exchange, the market share of recycled fibers increased from 6.9 percent to in 2016 to 8.1 percent in 2020. However, the bulk of it is contributed by recycled PET bottles and only a negligible 0.5 percent from another recycled feedstock. As a major producer as well as a consumer of textiles, India has the potential to become an industrial recycling hub, providing sustainable raw materials and finished articles. Currently, majority of the recycled materials are based on in-situ wastes such as comber noils and hard waste generated by the spinning mills, followed by clips discarded by garment factories.
There is a need to streamline the supply chain for collection, sorting and processing of post-industrial and post-consumer textile waste, especially the latter. This would require an integrated sub-sectoral policy to establish a globally competitive recycling value chain. The policy should take into account the supply chain (collection, sorting and processing of textile waste), R&D to strengthen technologies (both mechanical and chemical recycling) and supporting Panipat type clusters. Incentives for new investments would need to be integrated into existing schemes such as ATUFS. The textile recycling value chain has the potential to create hundreds of thousands of jobs in the informal and formal sector.
Finishing
India has a significant potential to upgrade its finishing capacity both for wovens and knits to add value and improve competitiveness. According to the ITMF annual report, the shipments of finishing machines -both continuous and discontinuous types-have been increasing. While China remains the clear leader, other peers such as Bangladesh, Viet Nam and Turkey have also been investing in dyeing and finishing equipment that include bleaching, dyeing (hot flue), mercerizing, stenters, washing and sanforizers/ compactors, air-jet dyeing and jiggers. While the organized mill sector has been investing in continuous processing machines, the greater potential lies in the upgradation of decentralized process houses. Circular knitting industry which has been fragmented traditionally, also has the potential for consolidation to be integrated into the global supply chains.
The global textile industry is undergoing a step change similar to the unlocking of the potential after the dismantling of the MFA regime in 2005. The Regional Comprehensive Partnership (RCEP) came into force on 1 January 2022. This creates a formidable unified market for 13 nations comprising 10 ASEAN members and 3 non-ASEAN members including China. This is expected to boost the competitiveness of the textile & clothing industry in the region. The emerging trends provide opportunities for the Indian textile industry to reposition itself for the current decade and realize its greater potential.
About the author:
Navdeep Singh Sodhi, CText FTI, is a Partner at Gherzi Textil Organisation, Switzerland, and Fellow of the Textile Institute Manchester. He has over 3 decades of international experience in the textile industry. Navdeep Singh Sodhi's expertise includes strategic management, policy, technology and international trade and investment.