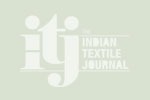 Emerging Trends in Plasma & Nanofibres
KCT-TIFAC CORE in Textile Technology & Machinery of Kumaraguru College of Technology, Coimbatore Jointly with Department of Fashion & Textile Technology organised a one day International symposium on "Emerging Trends in Plasma
KCT-TIFAC CORE in Textile Technology & Machinery of Kumaraguru College of Technology, Coimbatore Jointly with Department of Fashion & Textile Technology organised a one day International symposium on "Emerging Trends in Plasma Treatment of Textiles and Production of Nanofibres" Organised by Department of Fashion/Textile Technology Jointly with KCT-TIFAC CORE in Textile Technology & Machinery recently at Kumaraguru College of Technology, Coimbatore exclusively for the benefit of students from textile/fashion/apparel institutions, research scholars and executives from textile industries.
About 150 participants from various institutions attended the symposium. The participants were taught on various fundamental aspects of Plasma processing of textiles for improving the functional properties of fabrics in the forenoon session and on production of nanofibres in the afternoon session. The Chief Guest of the inaugural programme was Dr Seshadri Ramkumar, Professor and Director of Nonwoven Laboratory, Texas Tech University, Lubbock, USA.
In his address, he highlighted the ongoing research in the field of Plasma processing of Textiles and Nanofibre production in Texas Tech University, USA. He also informed the gathering that Job opportunities for textiles are growing and there is more need of manpower in Spinning, Weaving Knitting and Garmenting. He also appreciated the efforts of KCT-TIFAC CORE in organising such a need-based programme.
The programme was presided by Dr M Gurusamy, Adviser, KCT and in his presidential address he highlighted the importance of learning the advanced technologies from eminent experts in the field and asked the participants to interact and effectively use the opportunity provided. Chief Guest also released the International symposium CD and the first copy was received by Dr M Gurusamy. Dr RS Kumar, Principal, Kumaraguru College of Technology in his message appreciated the efforts of the organisers for organising such a need based event. Dr J Srinivasan, Professor & Head, Department of Fashion Technology, gave a warm welcome.
Dr G Ramakrishnan, Coordinator KCT-TIFAC CORE gave a brief talk on facilities established at KCT-TIFAC CORE for benefit of participants and gave a note on the papers presented at the symposium. P Sivakumar, Assistant Professor, Department of Textile Technology gave a vote of thanks. Certificates were distributed to all participants in the valedictory function by the Chief Guest. K Gopinath, SSO, KCT-TIFAC CORE gave the welcome note and Dr R Priyadarshini, Assistant Professor (SRG), Department of Fashion Technology demonstrated working of plasma equipment at KCT-TIFAC CORE and delivered the vote of thanks.