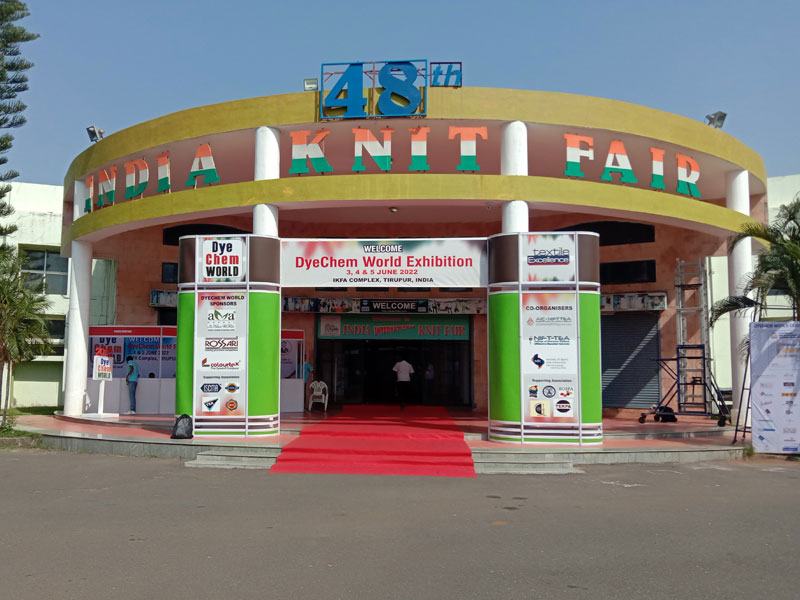 DyeChem World Ludhiana 2023 to showcase innovative processing solutions
Textile Excellence, along with Society Of Dyers & Colourists will organise this much- awaited show in Ludhiana's Dana Mandi, from February 24-26, 2023.
Ludhiana is called the Manchester of Punjab. And for a reason. This small town spread over 159 sq km, houses an unbelievably large number of knitwear and dyeing units. There are a number of large textile corporates – Trident, Nahar, Vardhman, Shingora, SportKing, Nivia, Savi, Avani, JCT, Indian Acrylics, among others.
Punjab is growing in importance as a textile manufacturing hub, with three important clusters – Ludhiana, Jalandhar and Amritsar. Textile and clothing exports from the three clusters alone amount to around Rs 12,000 crore annually. Punjab boasts of over 1200 textile and apparel manufacturing companies in the state, providing direct employment to 1.2 lakh people. The state has abundant supply of cotton and MMF. PP and PE production is getting ramped up in the state.
The Punjab textile industry has its unique requirements. Textile processors are always in search of standard quality products and technologies that can help them meet environmental norms, achieve value additions and better margins in the domestic and export markets.
Taking cognisance of these needs of the industry, DyeChem World Ludhiana will organise a breakthrough show from February 24-26, 2023 for the textile dyeing and processing industry.
The team will also arrange a half-day seminar on February 25, 2023 at the exhibition venue.
The seminar addresses three important challenges of the textile industry:
Skilled manpower
Chemical compliance
Bio-based solutions for textile manufacturing.
The topics was addressed by experts in these subjects:
Yogesh Gaikwad, Director, SDC International
Saket Kulkarni, Impementation Manager, ZDHC
Raj Tanna, Founder, Schutzen Group
Textile Excellence, alongwith Society Of Dyers & Colourists will organise this much- awaited show in Ludhiana's Dana Mandi, from February 24-26, 2023.
Tirupur's NIFT-TEA College of Knitwear Fashion, AIC NIFT TEA Incubation Centre for Textiles and Apparels were the co-organisers of the event.
The event will bring in a single platform, the textile dyes and chemicals industry for the Ludhiana textile industry. The textile dyes and chemicals industry has been investing in innovative technologies and greener products. All this were on display for the textile industry in Punjab and adjoining areas.
Exhibitors at the event
Fineotex Chemical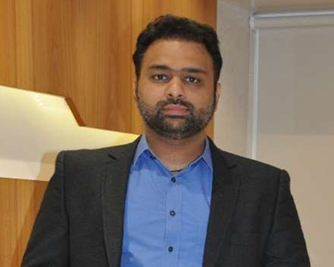 Fineotex Chemical (FCL), the lead sponsor of DyeChem World Ludhiana showcased some of its latest, and most innovative offerings for the textile industry.
According to Sanjay Tibrewala, Executive Director, FCL, "Fineotex is one of the leaders and well accepted brands in northern India."
"We will bring with us delegates from leading European and Australian textile chemical companies to DyeChem World Ludhiana. Our foreign joint venture companies i.e. Biotex Germany/Malaysia, Eurodye Belgium and Health Guard Australia were more excited to share their innovative products and sustainable technical solutions with the Indian textile industry," added Tibrewala.
BR Specialities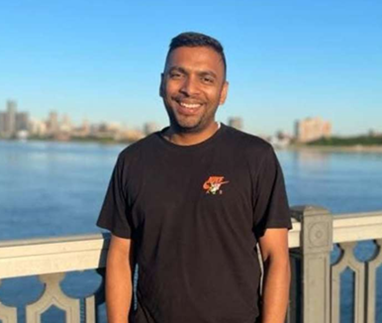 BR Specialities showcased its breakthrough technologies in textile auxiliaries. Hitesh Garg, Commercial Director, BR Specialities, said, "Our focus is on sharing some breakthrough technologies in the space of textile auxiliaries, which is of immense value addition to our stakeholders. In particular, we were also looking forward to discuss silicone fluids and their derivatives like emulsions, lubricants, coatings, defoamers, and polyester resin, and polyurethenes in textile applications."
Neochem Technologies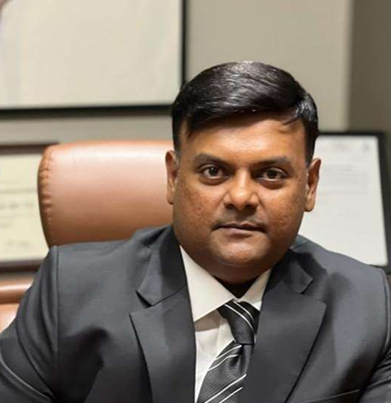 For Neochem Technologies, the focus on offering sustainable solutions to a market that is very much in need of these. According to Swapnil Dathia, Managing Director, Neochem Technologies, "Our R&D constantly works towards sustainable solutions, not only for the new developments, but also, how to make existing offers more sustainable. And that will be our highlight at DyeChem World Ludhiana."
IIT Ropar's innovative green technology
IIT Ropar has created an innovative green technology called an air nano bubble that can cut the amount of water used in the textile industry by up to 90 per cent. "Textile is one of the most water-intensive industries and there is an escalating need to address the problem of managing water usage in the textile industry associated with contamination of water," said Rajeev Ahuja, Director, IIT Ropar.
"At IIT Ropar, we are inventing and incorporating new-age processing methods to conserve water for our future generations," he added.
The inventor of this system, Neelkanth Nirmalkar, stated that roughly 200–250 litres of water is needed to prepare just one kilogram of cotton fabric. According to experimental findings, the air nano bubble dispersed in water can cut water use and chemical dosage by 90-95 per cent, saving 90 per cent of energy usage in the process.
Water is used in the textile industry at many steps that are necessary for fabric preparation, such as dyeing, finishing chemicals in textile substrates, desizing, scouring, bleaching, and mercerising.
The textile industry also generates the most waste water overall with pre-treatment, dyeing, printing, and finishing of textile products being the main causes of water contamination.
The method is based on ozone and nanosized air bubbles. According to Nirmalkar, the bubbles' hydrophobic nature makes them interact with the cloth better than water does and distribute chemicals and dyes in the fabric considerably more effectively.
These bubbles are one-tenth the width of a human hair in size.
According to Nirmalkar, Assistant Professor at the chemical engineering department, IIT Ropar, ozone nano bubbles effectively remove excess colour during cloth washing and destroy the colour in the water.
Water that has been processed by a nano bubble machine can be reused in addition to reducing water use.
According to him, nano bubble acts as a carrier for the processing chemical and lowers the amount of additional chemical needed. "The treatment of garments through this patented technology helps in maintaining its real colour for outdoor usage. It helps in obtaining 2-D effects, easy care, water repelling, and softening of fabric," Nirmalkar said.
The eco-friendly technology has been developed by NanoKriti, a start-up founded by IIT Ropar, which is also striving to clean up the environment and is expanding in developing new applications ranging from water treatment to healthcare.
Ludhiana and the entire Punjab textile processing sector is always on the lookout for innovative, green processes and products, that can meet the parameters of the pollution control board, and the various norms of international buyers.