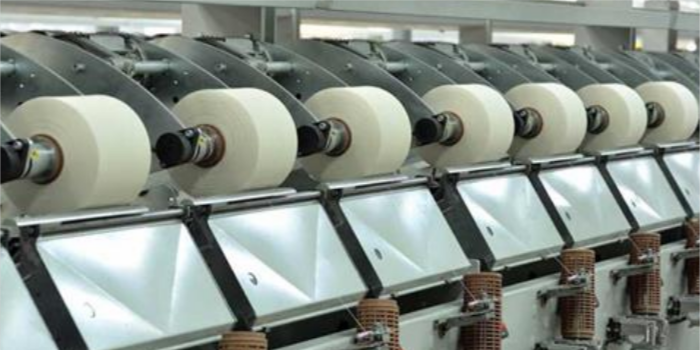 Digitisation is the key to growth in post-COVID era
Addressing FICCI TAG 2021, 12th annual conference on the theme 'Repositioning Indian Textiles and Strategising for Growth in the Post-COVID World', Ajay Arora of D'décor said digitisation is key to growth in Indian textile industry.
Ajay Arora, Managing Director, D'decor
Home Fabrics recently
said, "Digitalisation across value chain is the key to growth and
competitiveness in textile industry in India. It increases the interaction with
buyers and allow companies to work closer to consumer through e-commerce."
Addressing 'FICCI TAG
2021, 12th annual Textile and Apparel Conference' on the theme 'Repositioning
Indian Textiles and Strategising for Growth in the Post-COVID World', Arora
further added that given the huge local market of 1.3 billion people, Indian
companies should focus more on domestic market, achieve scale, and gradually
look at exploring export opportunities as we become globally competitive in due
course.
R D Udeshi, President, Polyester Chain,
Reliance Industries said,
"Indian textiles industry has revived post-COVID with the help of new
product segments in knit-based industry as focus on comfort wear has grown
among users substantially."
He further suggested
that if Indian companies need to achieve the scale then end to end approach is
required and it needs to be supported by world-class R&D institution set up
in public private partnership.
S K Gupta, Advisor and Board Director,
Raymond said, "Cotton
is our strength; we should not lose focus on same. While proactive product
development is the key to growth, sustainability along with compliance can
create huge differentiation for India among global peers."
D Ghosh, Vice President- Sales, Oerlikon
Textile India said,
"Synthetics industry growth is the key and India need to increase the
share of manmade fibres in the country to increase share of Indian textile
industry in global market. India can also look at collaboration with
neighbouring countries across supply chain to give push to textile industry's
growth."
Prashant Agarwal, Jt. MD, Wazir Advisors, said that India needs to reposition
itself through anchor led model, which will involve MSME's to develop scale.
Complete digitisation of supply chain will make Indian companies more
competitive and give services as per buyers need, he added.
Ajay Sardana, Joint President & Head –
Corporate Affairs, Grasim Pulp & Fibre Business said that creating sustainability across
supply chain and adopting collaborative approach is the way forward for the
textile industry's growth.
G V Aras from ATE Enterprise suggested that the country needs to
broaden its product basket to increase global footprint and look beyond US and
EU for growth. Home textiles, technical textiles, cotton and synthetic knit
goods will be the front runners to provide desired growth and newer
opportunities, he said.
Gunish Jain, CEO, Bluekaktus shared the importance of digitalisation in
the textile and apparel industry and the way companies are adopting advance
technologies to address future opportunity areas.