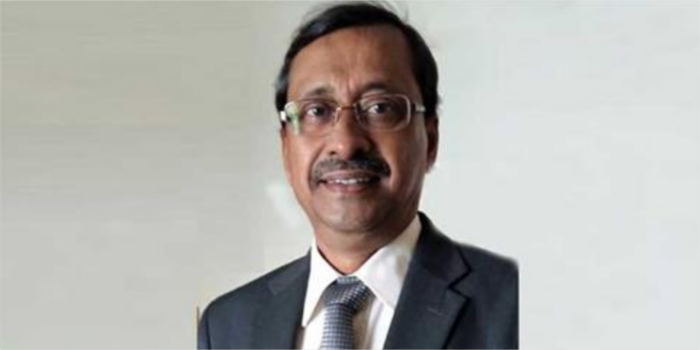 COVID has opened up new vistas for technical textile industry
Anup Rakshit, Executive Director, ITTA. converses about the strengths and shortfalls of the Indian technical textile industry
The Indian Technical Textile Association (ITTA), established in 2010, was facilitated by office of the textile commissioner, Ministry of Textiles, government of India. The objective of the ITTA is to promote, support, develop and increase production and export of technical textile to make India a power house of technical textiles in the days to come. Anup Rakshit, Executive Director, ITTA, in an interview with Hiral Oza, converses about the strengths and shortfalls of the Indian technical textile industry.
How would you describe the market for technical textiles in India currently?
Indian market of technical textiles is about $19 billion (Rs 1.45 lakh crore) with an average growth rate (CARG) of 12 per cent. India's current (FY 2019-20) export is about $2.04 billion (Rs 14,265 crore for 207 technical textile items), increased at the rate of approximately 12 to 13 per cent over last year and import is also almost similar to exports. On the other hand, global market of technical textile is $256 billion in 2019 and average growth rate is 4 per cent which is much lower than that of India. Top four global exporters of technical textiles are USA-23 per cent, Western Europe-22 per cent, China-13 per cent, and Japan-7 per cent. India can grow exponentially, if the appropriate strategy and eco-systems are in place.
What is the immediate and long-term impact of the PLI scheme on the Indian MMF and technical textile industry?
The Union Cabinet has given its approval to introduce the Production-Linked Incentive (PLI) scheme to boost technical textile and man-made fibre (MMF) sectors. India's share in the MMF is very low in contrast to the global consumption pattern and this is majorly dominated in cotton products. The technical textile products are predominantly manufactured from MMF yarns, therefore growth of both the sectors will support each other.
Non-availability of indigenously produced high performance MMF in India is one of the major constraints to the growth of technical textile industry. In MMF sector, focus should be given to the domestic availability of high performance MMF and yarn in India at competitive price. Since the guidelines of PLI scheme have not yet been published, it is difficult to predict the immediate and long-term impact of PLI scheme to the industry.
It is necessary to mention another scheme launched by the Textile Ministry namely, the National Technical Textiles Mission 2020 (NTTM) with an outlay of Rs 1,480 crore for four years, wherein following Four components are included:
Component I: Research, innovation and development
Component II: Promotion and market development
Component III: Export promotion –formation of a dedicated EPC on technical textiles
Component IV: Education, training, skill development
Thus, NTTM scheme on technical textiles and PLI scheme on technical textiles; MMF, both put together will give boost to the technical textile industry in coming years.
What was the demand before and post the pandemic in India?
COVID-19 has severely affected not only Indian but also global market conditions. At the same time, it has opened up new vistas for the technical textile industry to gain market share of China in the developed world, especially the EU, Japan and USA. This is the most promising time not only for medical textiles but for the technical textile industry as a whole in India due to strong growth of consumption in the domestic market as well as the growing demand for exports.
Various countries are looking at Indian markets and it's the time to gear up supply chains to deliver quality products, which will enable India to become a market leader.
Which technical textile products are in demand in India? Which segment in technical textiles is witnessing a growing demand?
There are enormous opportunities to grow technical textile segments in India giving focus to domestic and export markets. Couple of high growth segments are:
i) Medical and hygiene products: surgical gowns, masks and medical wipes, napkins and diapers;
ii) Protective textiles: flame retardant/resistant, chemical protection garments-to protect from fire, heat, chemicals & biological hazards ;
iii) Industrial textiles: use of specialised filters can prevent air and water pollution to protect environment;
iv) Buildtech and geotech: products used in construction industry and
v) Agrotech: products used in Agriculture- different types of nets, mats, etc.
Industry should also look at the high growth import substitution products, giving major thrust on product innovation-with minor or no investment.
What factors have contributed to such a demand in India?
India has very large network of roads and railways – about 43.20 lakh km roads which is the second largest in the world. It runs approximately 13,452 trains a day. There are about 5.50 lakh local water bodies which need to store water without much of losses due to seepage and evaporation. Huge number of hospitals and rural health centres having healthcare professionals.
Some other important factors for growth are- for the first time 207 HSN codes for technical textile products notified in Foreign Trade Policy, in January 2019. But many more are to be listed. Ninety two applications identified for mandatory use across nine different user ministries.
BIS, ITTA and its members are working hard to quickly come out of Indian standards on technical textiles. More than 300 IS standards are existing and approximately 100 are under development.
Which are the major markets in India?
Medical, hygiene, packaging are some of the large markets in India. Indian defence is one of the largest consumers of variety of technical textiles. Agriculture, horticulture, construction sector- building, highways/roads, railways, dams, fire fighters, leisure sports, etc are the other major growing markets in India.
What are the challenges that the Indian technical textile industry faces? What would your suggestions be to overcome them?
Technical textile industry faces many challenges, some of them are- non-availability of high performance fibres/ filaments, machinery, technology, shortage of skilled manpower, eco-friendly chemicals, and manufacturing processes. Some of the specific recommendations are given below-
i) Reforms required in R&D sector for technical textile industry, specially giving thrust on product development/innovations.
ii) Availability of qualified scientists experienced in technical textiles.
iii) Special fund allocation in Fundamental Research to develop advanced polymers, processes, machinery, etc.
iv) Setting up sophisticated testing instruments to cater to the needs of the industry.
v) A number of Indian Standards are either very old/obsolete or not available at all. They should be developed fast.
vi) India should have certifying bodies that are recognised and accepted by the buyers abroad, mainly in major countries like USA, Japan, EU, etc.
vii) Strengthening of entire value chain: Strengthening some weak segments of India's T&C sector through production and investments incentives will benefit the entire sector