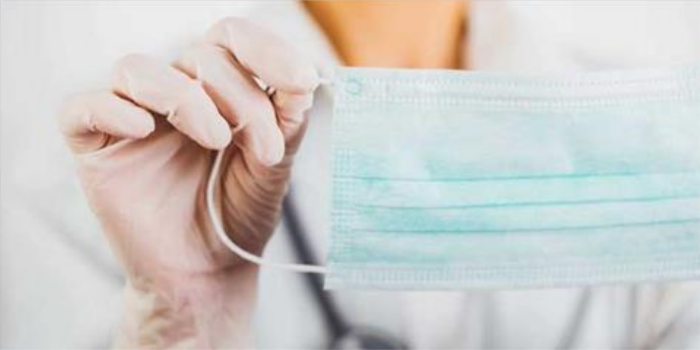 COVID-19 era and material advancements
Functional and advanced materials are shining in the wake of COVID-19, as they are recognised as important live saving materials, says Dr Seshadri Ramkumar, Professor, Texas Tech University, USA
Lubbock (USA)
Functional and advanced materials are shining in the wake of COVID-19, as they are recognised as important live saving materials.
As COVID-19 starts to slowly fade away with full vaccination, economic activities will rise with enhanced consumer spending. Awareness has risen on the need and use of earth friendly materials like cotton and the need for advanced materials to cater to needs of citizens for all walks of life from medicine to infrastructure.
Coimbatore, India-based Kumaraguru College of Technology (KCT) has realised the timely need to disseminate information on ongoing research in materials science to wider audience. KCT is organising a three-day virtual event, 'International Conference on Materials Research in Science and Engineering', from July 23-25, 2021. Leading experts representing academia, industry, and research organizations such as India's Defense Research and Development Organization (DRDO) are participating in the event. In speaking about the conference, Dr D Saravanan, Principal of the college stated, "It is an opportunity during this pandemic to exchange thoughts and research ideas for a safe and healthy world. Carefully selected themes such as sustainable materials, PPE and functional materials will help the researchers to collaborate and propose novel solutions to the problems".
Professor Eric Hequet, a leading expert in cotton quality who is the Associate Vice President for Research at Texas Tech University will provide a keynote on the importance of cotton fiber quality. With the textile industry's growing interest in sustainable materials, it is important that good quality cotton fibers are used by the industry. "Sustainability is essential to the long-term success of the textile industry. We need to reduce the environmental impact of our industry from the fiber production to consumer, including the final disposal of textile products. In addition, the economic and social impacts must be considered," opined Professor Hequet.
Professor Gang Sun of University of California, Davis will address a timely topic on the development of antiviral and antibacterial masks. "It is evident from the ongoing pandemic that the current PPEs for protecting both professionals and publics may not be perfect. Development of functional textiles that can meet new challenges are urgently needed. Antiviral and antibacterial functions on textiles could eliminate pathogens deposited on external surfaces, and reduce potential transmissions of pathogens caused by improper use of face masks," stated Professor Sun.
Professor Seeram Ramakrishna, who heads the Center for Nanofibers and Nanotechnology at the National University of Singapore will present results from his two decades of research in nanofibers.
Addressing a topical issue, this scribe will talk about, "Advances in Personnel Protective Equipment (PPE)." Ongoing research in the Nonwovens and Advanced Materials Laboratory, Texas Tech University has shown the importance of face masks in curtailing the spread of COVID-19. PPE is important to fight the current and future pandemics.
In addition to these talks, leading experts from India, United States, United Kingdom, Malaysia, Singapore, and Finland are participating to discuss broad based subjects within the domain of advanced and novel materials.
July being a plastic free month, it is no wonder that the virtual event is pitching topics such as cotton, sustainable chemistry, and materials.
"International leading speakers with rich experience in the domains of materials, engineering and technology, are expected to enrich every session with new ideas, enabling the event to be a platform for international collaboration and networking," stated Saravanan.
About the Author:
Dr Seshadri Ramkumar is the Professor, Nonwovens & Advanced Materials Laboratory, at Texas Tech University, Texas, USA. He can be reached on email: s.ramkumar@ttu.edu