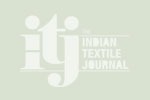 Cotton LEADS receives nod from textile biz
The Cotton LEADS´ programme, launched in October of 2013, has attained more than 200 partners across the global cotton textile supply chain. Cotton LEADS, a joint programme established by Australian and U.S. cotton industries, advocates
The Cotton LEADS´ programme, launched in October of 2013, has attained more than 200 partners across the global cotton textile supply chain. Cotton LEADS´, a joint programme established by Australian and U.S. cotton industries, advocates and demonstrates responsible growing practices for the popular fabric fibre. Companies signing on to the programme include: Target Corporation, AEON TopValu, Fountain Set, American & Efird, and Operadora LOB.
´The first phase of the Cotton LEADS´ programme was aimed at raising awareness of the significant environmental gains already achieved by cotton growers in Australia and the United States and their commitment to continual improvement,´ explains Mark Messura, Senior Vice President, Global Supply Chain Marketing at Cotton Incorporated. Messura points to the stringent national and local level regulatory environment in both countries, combined with transparency of these practices and third party verification to validate the claims.
The Cotton LEADS programme is a joint effort of the Australian cotton industry and the U.S. Cotton industry as a project of the Cotton Foundation. Its founding members are Cotton Australia, the National Cotton Council of America, Cotton Council International and Cotton Incorporated.
Textile Draft Policy
The Modi government has got down to business for the
textile industry. The textile draft policy is ready.
Log on to www.IndianTextileJournal.com
to read and comment on it.