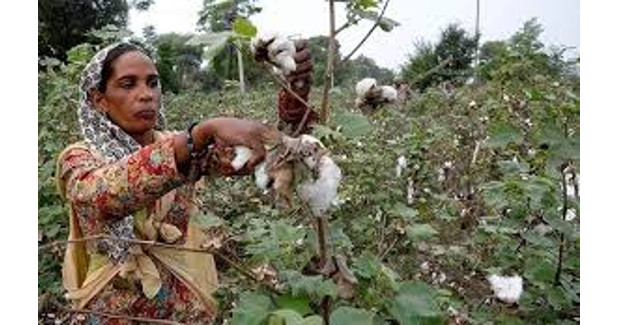 Cotton harvest in progress at High Plains
High Plains of Texas is gearing up with its cotton harvest, which may continue till Christmas
High Plains of Texas is gearing up with its cotton harvest. With high humidity levels putting a brake on cotton harvest recently, producers are going on high gear this week to harvest cotton. Given the high expectation in yield, cotton harvest may continue till Christmas.
Stakeholders of High Plains' cotton industry gathered recently at Lubbock-based Plains Cotton Growers, Inc (PCG), to talk about the harvest, yield and quality of the crop. The moisture was in the minds of people, as it delayed the harvest in the region. Producers are sensitive to humidity levels while harvesting because it can impact the quality of cotton during the ginning process said, Seth Byrd, Extension Cotton Specialist, TAMU in Lubbock. On average the harvest in the region has reached one-third mark.
Variability in terms of yield and quality across the region is one to watch for this season. Lubbock county has reached about 40 per cent of its harvest mark and progressing north of Lubbock, harvest is around 25 per cent said, Mark Brown, Director of Field Services at PCG. Variability has been influenced by the late plating date well into June, said Brown.