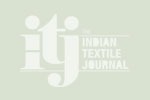 Coronavirus impact on textile industry
The textile industry is keeping its fingers crossed over the emerging threat of coronavirus in the months to come.
The coronavirus disease (COVID-19) is affecting every sphere of life including manufacturing activities, businesses, etc., across the globe and India is also not spared from the panic situation. The textile industry predominantly employs migrant workers from different States and also a large population comes for work from far off places using public transport.
Under the current scenario, especially the constant preventing measures being taken and awareness created by the Government to fight against the Coronavirus pandemic, majority of the workers are not reporting for work and the migrant workers are also returning to their native places. This situation is likely to intensify and result in mass stoppage of production in the industry.
With the expected steep reduction in demand due to sudden stoppage of exports/imports and also domestic sales due to the closure of malls and retail showrooms, the industry is likely to face unprecedented and severe losses and needs immediate financial relief to mitigate the crisis. Therefore, the textile industry, being labour and capital intensive, needs immediate help to tide over the worst ever crisis being faced by the industry.
India's economic growth could take a hit of up to half a percentage point in FY21 because of the disruptions caused by the Covid-19 outbreak, early estimates by the government suggest. But independent economists see a deeper cut of up to one percentage point.
The virus, which causes a respiratory disease known as COVID-19, has infected more than 207,800 people and killed over 8,600 people globally, according to the World Health Organization. India has been severely impacted too.
The economy is forecast to grow 5 per cent in current fiscal, the slowest in 11 years. The Economic Survey had forecast 6 to 6.5 per cent rise in FY21, but Covid-19 has hurt recovery prospects. Prime Minister Narendra Modi has asked top verticals within the government, including the Niti Aayog, the Economic Advisory Council to the PM and finance ministry to assess the economic impact of the novel coronavirus.
Moody's has downgraded India's growth to 5.3 per cent in 2020 due to downside risks of Covid-19. "By first quarter in the next fiscal, we can definitely see a shaving off of at least half a per cent of GDP, which could go up to 1 per cent depending on how much it permeates through the economy," said a CARE Ratings' report, pencilling in 5.5 per cent growth for FY21.
The outbreak has equally affected the textile and apparel industry, where China plays a core role in the global supply chain.
According to the Clothing Manufacturers' Association of India (CMAI), China's coronavirus shutdown would also affect the Indian textile and apparel industry. The prevailing situation in China along with the uncertainty of production commencing is posing a major issue for Indian manufacturers who are dependent on supply of raw materials from China. Meanwhile global apparel brands will have to look at alternate manufacturing destinations such as India.
CMAI lists out a number of impacts that the coronavirus is having on the Indian textile and apparel industry.
India's yarn exports to China curtailed: On an average, India exports 20-25 million kg of cotton yarn a month to China. Cotton yarn prices have fallen by 3 to 4 per cent in domestic market as traders anticipate a curtailed demand from China due to the prevailing situation there. Further prolonging of the coronavirus will result in a decline in China's imports of cotton yarn and hence, impact the cotton yarn export business of India. This will divert India's surplus cotton yarn to the domestic market, further reducing the price of cotton yarn.
Issues in imports of synthetic textiles and trims: India imports $460 million worth of synthetic yarn and $360 million worth of synthetic fabric from China annually. It also imports over $140 million worth of accessories like buttons, zippers, hangers and needles. India does not have the domestic supply base to cater to such a huge demand of these raw materials.
With the epidemic, Chinese textile factories have halted operations since the Chinese New Year. If the outbreak continues, Indian garment manufacturers will need to look at other alternatives, including local sourcing, which in turn may increase the finished goods cost by 3 to 5 per cent. In addition to this, identifying vendors in such a short time can take a toll on lead times, quality and cost.
Global demand of protective masks increases: China is importing large quantities of medical protective gears including surgical masks and protective clothing across the globe. Sales of such products in other South East countries and even western nations have jumped drastically. The supply of such products is not able to keep up with the demand.
Indian synthetic value chain not able to realise benefit of anti-dumping duty removal on PTA: Indian government provided a major relief to synthetic yarn manufacturers in India by abolishing the 2.5 per cent anti-dumping duty on Purified Tephthalic Acid (PTA) in order to strengthen the country's synthetic textiles industry. However, Hubei, and much of central China, the manufacturing hub of feedstock, is at a virtual standstill. Hence, the imports of PTA from China are not an option at the moment and manufacturers are still forced to rely on domestic supply to fulfil their demand.
Apparel order diversion from China: During the month of January, buyers from Europe and USA generally travel to China to negotiate with garment exporters for the next season. However, due to the coronavirus scare, most of the buyers are looking at alternatives.
According to CMAI, however, if the situation prevails for next couple of months, buyers will be forced to seriously explore other options where Bangladesh and India stand to gain ahead of Vietnam, Cambodia or any other S. East Asian supplier. India scores ahead as it has a complete supply chain but the flip side of this is that Indian garment manufacturers neither have the scale nor the cost competitiveness to present them as credible sourcing alternative.
The troubled Indian garment industry is at the crossroads of a major opportunity owing to two crises in core producer markets of Asia. First, the Coronavirus outbreak in China has western markets eyeing alternative sources.
According to rating agency Crisil, this could lead to $2-3 billion worth of incremental orders for Indian exporters in FY2021. In another development in August last year, European Commission partially suspended the "Everything But Arms (EBA)" trade programme for Cambodia for human rights violations.
The Northern India Textile Mills' Association (NITMA) has requested six month's moratorium on payment of interest rates and installments of loans taken by textile mills as an urgent interim relief to overcome the current financial stress due to Coronavirus crisis, resulting in demand slump and uncertain growth prospects during 2020.
NITMA, during its last six decades, has been striving to highlight the concerns of the textile mill units of the Northern, Central and Western States. It plays a catalytic role in engaging with all its stakeholders, including the Governments for facilitating growth by resolving unit's growth concerns on a continuous basis. NITMA handhold both large and MSMEs units through knowledge sharing seminars, Exhibitions and Workshops for Skill training etc… The combined turnover of NITMAs members is approximately Rs. 50, 000 crores and the units directly employs around 5, 00,000 families across the region, enriching their livelihood and growth.
NITMA highlighting the immediate fallout of the ongoing havoc created by the Covid-19 has stated that it has adversely affected the demand of our labour intensive textile sector due to lower footfalls in the market place creating a chain reaction of slump in the textile sector's entire value chain and also its overall market sentiments.
Sanjay Garg, President, NITMA, said that this looming crisis has come as a double whammy to the already encumbered textiles sector while its cumulative growth in Textiles Production (IIP) for April 2019 – January 2020 was down by (-) 2.1 per cent and Exports of Textiles for April 2019- Feb. 2020 was down by (-) 5.29 per cent.
He said presently the Indian textiles Mills sector is facing its severe financial stress leading to growing NPAs due to continued lower production and decline in exports in the wake of prolonged global slump due to US-China trade war and lack of domestic demand. He has stated that in the wake of the ongoing crisis of Corona Pandemic (Covid -19) there is a sudden slump in demand and it has drastically lowered the sentiments of the industry leading to uncertain growth prospects for the Textiles sector during 2020.
NITMA has requested the Government that it is important to resolve and overcome this crisis urgently. He said the crisis ridden Textile industry looks forward for adequate and appropriate support from the Government.
He said that supporting this labour intensive sector at this hour of crisis is inevitable to avoid the present situation moving towards a grave NPA crisis, making even the industry's survival difficult in the near future.
Ashwin Chandran, Chairman, The Southern India Mills' Association (SIMA) informed that the Association has sent a representation to the Prime Minister appealing him to mandate the banks to provide a moratorium of one year (April 1, 2020 to March 31, 2021) for repayment of principal and interest amount to the banks to enable the Indian textiles and clothing industry to tide over the crisis.
He stated that the country has never witnessed such a crisis situation before and therefore, the textiles and clothing industry requires a helping hand from the Government through this measure. Such a relief, if extended, will go a long way to help the industry to tide over the crisis and ensure the survival, said Ashwin.
In positive news, global buyers are turning to India to source ceramics, homeware, fashion and lifestyle goods, textiles and engineering goods from the country as China grapples with the deadly coronavirus outbreak. In the past few days, Indian manufacturers and exporters of such goods have received an increasing number of enquiries — mostly from the US and the European Union — seeking to replace China as a supplier.
With several businesses said to be affected in China due to the coronavirus, the Indian textile and apparel sector should seize the opportunity in global trade, T Rajkumar, chairman of the Confederation of Indian Textile Industry, said.
If China doesn't produce for 30 days, he said, its main clients in Vietnam, Cambodia, Thailand, South Korea and the European Union could possibly turn to India for buying finished goods, clothing and fabrics, according to Indian media reports.
According to the Cotton Textile Export Promotion C