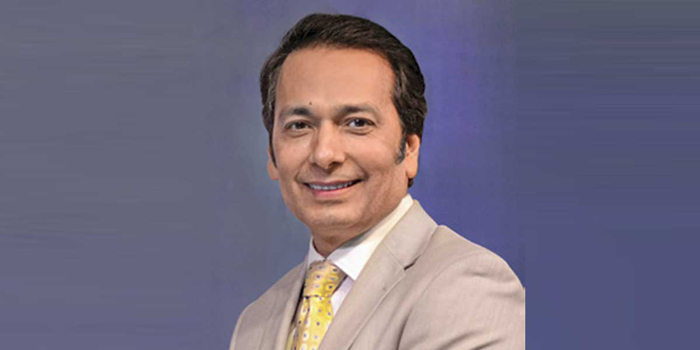 Consolidation in 2022
Let me wish all ITJ readers a Happy 2022.
The year 2021 can be considered to be a year of recovery for the Indian textile industry. Sectors having large exposure to overseas markets (like home textiles, yarn, fabric, etc) were first to start the recovery process when orders started to flow from the last quarter of 2020. Consumption in domestic market picked up with a slight lag towards the end of 2020. As export demand started tapering off in the beginning of 2021, amid fresh waves of infections and lockdown restrictions in many countries, domestic market supported the industry growth.
Though surge in infections in the second quarter of 2021 led to regional lockdown restrictions, manufacturing activities were affected only for short period as the companies were better prepared to manage operations. Thus, revival in demand in the subsequent months turned out to be quicker.
Most segments across the value chain have reverted to pre-Covid levels now, with home textiles and cotton spinning outperforming other segments such as apparels. As per ICRA's analysis of listed companies, turnover for home textile and cotton spinning companies averaged about 27 per cent and 21 per cent higher in the first 9 months (9M) of 2021 compared to the same period of 2019 (i.e. pre Covid levels). On the other hand, turnover for fabric and apparel exporters averaged marginally lower at about 1 per cent and 7 per cent respectively in 9M of 2021 compared to Jan-Sept 2019.
Improved business performance, higher capacity utilisation and greater financial flexibility are encouraging companies – especially large and medium scale – to increase production capacity.
Amid Covid pandemic, rising US-China trade tension and China Plus One sourcing policy of large global buyers have provided good opportunity for Indian textile companies to tap a part of the global textile market, currently dominated by China. Impact of these developments is already visible with the decline in China's share in textile and apparel import volumes by the US to 42 per cent in Jan-Oct 2021 from 47 per cent in 2019. On the other hand, India's share has increased to 9.6 per cent in Jan-Oct 2021 from 9.1 per cent in CY2020 and 8.7 per cent in CY2019 in volume terms. Initiatives such as Production Linked Incentive (PLI) scheme and Mega Integrated Textile Region & Apparel (MITRA) Parks will hopefully help India to further consolidate its position on the global textiles map.
According to Wazir Advisors, the Indian textile sector is likely to attract over $120 billion in investment and export $300 billion worth of items (from present $39 billion) by 2024-25. New projects and establishments of textile parks (if done successfully) will increase the size of the textile machinery sector from the current Rs 220 billion to Rs 450 billion in the next seven years from.
Though the threat of Omicron looms large over textile industry, experts believe 2022 will stabilise India's textile sector with segments like home textiles, apparel exports, MMF textiles, technical textiles and cotton spinning faring admirably.
Founder & Editor in chief, Pratap Padode