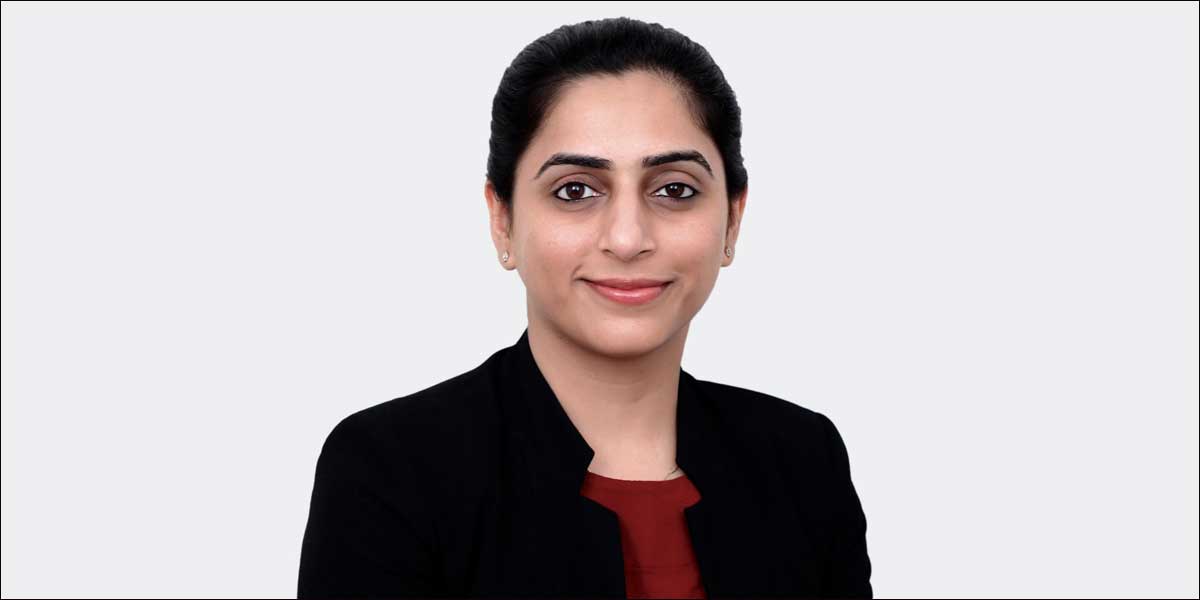 Most textile segments have reverted to pre-Covid levels
In 2021, most segments across the textile value chain reverted to pre-Covid levels. Home textile exports and cotton spinning outperformed other segments such as apparels. There has been an uptick in capital spending in the domestic cotton spinning sector, which is one of the most capital-intensive segments of the textile value chain, from H2 FY2022 onwards, says Nidhi Marwaha, Vice President & Sector Head (Corporate Ratings), ICRA Limited. In this interview with Rakesh Rao, Nidhi Marwaha analyses the performance of the Indian textile industry in the last couple of years and highlights on emerging opportunities for the industry.
Performance of the Indian textiles industry in 2021…
The initial impact of the pandemic on the textile sector in calendar year 2020 (CY2020) was significant. Besides demand-side disruptions, there were production, supply chain as well as distribution disruptions, which affected performance of the companies across the value chain. The impact was exacerbated for the labour-intensive segments like apparels, as well as companies reliant on procurements from regions which experienced stricter lockdown restrictions. While on a broader basis, the activity started picking up from Q3 CY2020 onwards, the pace of recovery varied, depending on the presence across segments, product categories and geographies.
Home textile exports was one of the few segments in the textile value chain, which remained fairly unaffected by the pandemic. With the US being the largest export market for Indian home textiles, increased time spent at homes there and distribution of these products through large established departmental chains, which remained operational even during the lockdowns, supported demand. This translated into CY2020 and YTD CY2021, turning out to be exceptionally strong periods for home textile exporters, despite the transitory operational disruptions due to lockdowns.
Other segments of the textile value chain with material exports, including cotton spinning and apparels, were the next to recover, with fairly quick recovery seen in the key export markets. While domestic demand picked up with a slight lag towards the end of CY2020, it supported demand in the subsequent quarters, as export demand started tapering off amid fresh waves of infections and lockdown restrictions in the beginning of 2021. The first quarter of CY2021 thus turned out to be a better one for companies focused on the domestic market vis-à-vis exporters, as pent-up demand and improved consumer confidence supported discretionary spending.
While the cycle started moving for the entire value chain with channel inventories getting cleared, surge in infections in the second quarter of CY2021 disrupted recovery. Nevertheless, even as demand got affected due to regional lockdown restrictions, the operational disruptions were short-lived this year as the companies were better prepared to manage operations while following Covid protocols. Further, despite working capital pressures getting escalated, quicker access to liquidity under the Government of India's Covid-19 relief packages, enabled the companies to manage the cash flows and minimise operational disruptions this year. Also, with lockdown restrictions more focused this year, revival in demand in the subsequent months turned out to be quicker.
Most segments across the value chain have reverted to pre covid levels, with some segments such as home textile exports and cotton spinning continuing to outperform other segments such as apparels. An analysis of ICRA's sample sets of listed companies across segments shows that turnover for home textile and cotton spinning companies averaged about 27% and 21% higher in 9M CY2021 compared to 9M CY2019 (i.e. pre Covid levels). In comparison, while turnover for fabric and apparel exporters averaged marginally lower at approximately 1% and 7% respectively in 9M CY2021 vis-à-vis 9M CY2019, that for domestic apparel retailers averaged about 20% lower. However, the turnovers for fabric companies and apparel exporters averaged 12% and 4% higher in Q3 CY2021 over Q3 CY2019, whereas that for domestic apparel retailers averaged marginally lower by ~1%, indicating improved recovery in the recent quarter.
In terms of profitability, most segments have reverted to pre Covid levels, with spinning being an outperformer with a significant increase driven by strong realisations and contribution margins, and apparel retail segment being an underperformer given the slower recovery and high fixed cost structure. It is pertinent to note that within apparels also, demand has been weaker for products such as woven wear, formal wear, party wear etc., compared to active wear, casual wear, lounge wear etc. in domestic as well as export markets.
A key opportunity that has arisen for the Indian textile companies from the pandemic is the prospect of tapping a part of the global textile market, currently dominated by China. Besides the US-China trade war issues, the China Plus One sourcing policy (the business strategy to avoid investing only in China and diversify business into other countries) being endorsed by several large consuming regions across the globe to reduce risk in events like the pandemic, are fuelling this opportunity. The shift is gathering greater momentum owing to concerns raised and restrictions placed by the US and Europe on use of Xinjiang cotton amid human rights issues. The development is significant given that Xinjiang accounts for an estimated 85% of the cotton produced in China. While the lack of systems and technology to track origin and movement of cotton through the value chain poses practical challenges, the development has led to a definitive shift in preference for cotton and cotton products from other regions.
At present, China dominates the global textile market, with nearly one-third share in the global apparel trade. While China has ceded some share to countries like Bangladesh and Vietnam over the past five to six years, it remains a distant leader. Amid increased concerns due to an event like the pandemic, large buyers globally have escalated the pace of reducing exposure to China, presenting a significant opportunity to countries like India to expand their presence. The trend already appears to be playing out, as is evident from a decline in China's share in textile and apparel import volumes by the US to 42% in 10M CY2021, from 47% in CY2019 (from about 33% to 28% in value terms).
In comparison, India's share increased to 9.6% in 10M CY2021 from 9.1% in CY2020 and 8.7% in CY2019 in volume terms. The trend is also corroborated by the increase being seen in order-book positions and queries and discussions being carried out with large buyers for setting up additional capacities by the large players in India. As the compliance requirements are strict and time consuming, typically taking two to three years for a new unit, the shift is likely to be gradual. While India remains one of the potential beneficiaries for this shift, challenges remain intense in the form of competition from other low-cost/ more efficient peer nations, evolving free trade agreement landscape with some peers already enjoying duty-free access to some of the major markets, as well as domestic issues, including infrastructural bottlenecks, alternating stances on policy initiatives like export incentives, etc.
Implications of the government's key initiatives…
Some of the policy initiatives which saw the light of the day in the year 2021, including extension of the Rebate of State & Central Taxes and Levies (RoSCTL) scheme in the form of transferable and sellable duty credit scrips offered on the basis of the FOB value of the export and announcements on GST rates, had been long overdue and on the list of industry's demands for quite some time. Being a fragmented sector with most segments of the value chain dominated by small and mid-scale enterprises, the sector has faced various challenges in recent years due to alternating stances on export incentive schemes and inverted duty structure for the man-made fibre products. More than the rates of export incentives, it has been the lack of clarity on rates that has posed challenges for the exporters by making it difficult to price their products. There have also been instances wherein delayed clarifications resulted in companies having to write-off previously booked incentives in the recent years.
The year 2021 also started with uncertainty as the new export incentive scheme, namely Remissions of Duties and Taxes on Exported Products (RoDTEP) was supposed to replace the existing RoSCTL scheme from Jan 1, 2021 onwards. However, till mid-July 2021, there was no clarity on the structure and rates under the scheme. Given the uncertainty, many players, particularly the larger ones, did not factor in export incentive benefits, or factored in the same at lower rates in H1 CY2021. On July 14, 2021, the Union Cabinet approved the continuation of the RoSCTL scheme on exports of apparels and made-ups, which had expired in December 2020, till March 31, 2024. Clarity on the scheme brought in much-needed relief to the Indian exporters of apparels and made-ups. Particularly for apparel exporters, who were already struggling to maintain their share in an intensely competitive global apparel market, this step provided stability and enabled them to effectively price their products without worrying about retrospective changes.
Subsequently in August 2021, the Government also released details of rates for export incentives under the RoDTEP scheme for other textile products, including yarns and fabrics. The key beneficiary of this announcement turned out to be cotton textiles (yarns and fabrics) which were previously not covered under the previous Rebate of State Levies (ROSL) scheme and/or were eligible for Merchandise Exports from India Scheme (MEIS) benefits at relatively lower rates. Clarity on schemes and rates is definitely a positive development for the textile sector, as it helps in achieving zero rating of exports, thereby providing a level playing field to exporters and enabling them to compete effectively in global markets. Stability in policies on this front could help the exporters in the long run.
While the Mega Integrated Textile Region and Apparel (MITRA) scheme is also a step in the right direction to address some of the existing infrastructural and cost inefficiencies faced by domestic players, the effectiveness of implementation remains crucial. A similar scheme, the Scheme for Integrated Textiles Parks (SITP) had been launched in 2005, but with limited success in addressing the highly fragmented and regionally dispersed textile value chain in the country. It is noted that steps have been taken to address some of the prominent issues in SITP such as scale of parks, besides provisions for greater infrastructural support in the form of plug and play facilities. This apart, there is likely to be greater focus on choice of location and facilitating approval process – which remained key issues in the SITP projects.
Correction of inverted duty structure with proposed revision in GST rates on MMF products from Jan 2022 onwards and launch of the Production-Linked Incentive (PLI) scheme are two developments that aim to strengthen India's presence in MMF textiles.
Trend of fibre mix in India's apparel exports contrasts with the global markets where MMF-based garments account for the majority share of approximately 65%. Increasing preference/usage for MMF apparels is also reflected in a decline in the share of cotton apparels in total imports of the US from 58% in CY2011 to 50% in 7M CY2021. For global competitiveness in the mass-volume apparels (for instance MMF-based t-shirts), scale and automation become critical for global competitiveness. Higher investments in the sector led by PLI scheme, could help India gain a larger chunk of the global apparel market pie. While the scheme is a step in the right direction, steep growth and value-add requirements may discourage investments, as inability to achieve the same will make the projects ineligible for incentives.
Segments presenting high growth prospects in 2022…
There are various segments of the textile value chain which have high growth prospects in the near to medium term. Key beneficiaries of the China Plus One policy and bans on the use of Xinjiang cotton are likely to be cotton-based apparels and home textile segments, where India already has a strong presence and can capitalise on its existing capacities. Incremental clarity on export incentive scheme and rates are likely to add to tailwinds for these segments.
Textile machinery is another segment which could see healthy growth in 2022. Amid strong performances, several spinners and home textile companies have already initiated capacity expansion programmes. With these being capital intensive businesses, demand for textile machinery is likely to remain healthy in 2022. It is noted that India has remained dependent on imports for meeting a large part of its machinery requirements. Nevertheless, with increased focus on Make in India, and a pick-up in capex activity after muted activity in recent years, existing players are likely to benefit from the increased activity.
While the near-term impact could be mixed, correction of inverted duty structure for the manmade textiles as well as investments in MMF capacities under the ambit of PLI and MITRA schemes (if the associated issues are resolved suitably and in a timely manner) could help India strengthen its presence in the MMF value chain and tap the growth opportunity available in the global market vis-à-vis cotton textiles. Nevertheless, this growth opportunity is likely to take shape over the medium to long term, as the capacities are yet to build up.
Trends to lookout for in 2022…
Following trends are likely to be in limelight in 2022:
Growth of ecommerce: Amid the pandemic, apparel retailers saw a significant increase in share of online sales. While some moderation is expected with offline sales normalising, share of online sales is expected to sustain at a higher level compared to pre-Covid levels.
Increased demand for comfort/ active wear: With a sustainable shift being seen in work cultures, lifestyles and increased prevalence of work from home, demand for lounge wear/ casual wear/ active wear as well as comfortable formal wear is expected to stay strong over the near to medium term.
Increased demand for recycled fibres: With several large international buyers focusing on making sustainable products and setting firm targets to increase consumption of recycled fibres, demand for these products is likely to witness a healthy growth.
Increased investments in MMF value chain
Increased capacities for technical textiles: Besides expectation of continued healthy demand, particularly for the medtech textile segment, PLI scheme is expected to incentivize investments in the segment.
Increased focus on tracking materials from source to end use
Continued moderation in China's share in global apparel trade
Expectations (forecast) for 2022 & beyond…
We are seeing an uptick in capital spending in the domestic cotton spinning sector, which is one of the most capital-intensive segments of the textile value chain, from H2 FY2022 onwards, as improved performance in the recent quarters and limited debt-funded capital outlay over the past few years have enhanced companies' financial flexibility in the sector. Besides recovery in volumes, spinners' performance in the recent quarters has been supported by decadal high cotton yarn realisations. Improved capacity utilisation and greater financial flexibility are supporting a pick-up in capex activity, particularly by mid-scale & large players with higher balance-sheet strength, and the trend is likely to sustain at least over the next 12 months, following a subdued trend in recent years.
Similar to this, higher capacity additions are expected in the home textile segment, man-made textile segment, apparel export segment as well as technical textile space, amid a favourable demand and a conducive regulatory scenario.