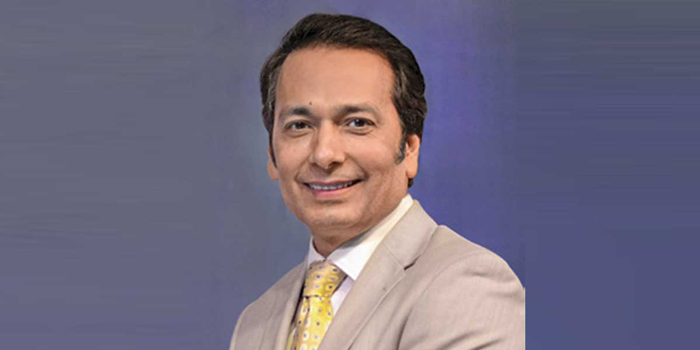 Collaborate for structural turnaround
After receiving a severe blow in the first quarter of FY2020 due to Covid pandemic, the textile companies in India have witnessed buoyancy in sales driven mainly by pent up demand from local and global markets. No wonder market has been rewarding these companies with stock prices witnessing manifold increase in the last few quarters.
For example, on December 31, 2021, total market cap of 60 companies (having individual market cap of over Rs 5 billion) was Rs 3.31 trillion compared to Rs 1.88 trillion on December 31, 2020 – up by 76 per cent in just one year. Similarly, total market cap of 63 companies (having individual market cap of between Rs 1 to 5 billion) jumped by 85 per cent in one year. On the other hand, total sales and profits of these companies have remained stagnant in FY21 and FY20. In spite of this, investors have shown confidence in the textile industry's performance. ITJ Annual 2022 reflects this trend in its Top 50 Companies ranking list. The mega edition was recently unveiled at an event in Coimbatore in the presence of a galaxy of dignitaries.
Union Ministry of Textiles has set an ambitious exports target of $ 100 billion for the industry to be achieved in the next 4-5 years. This financial year exports are likely to touch $ 44 billion. According to TEXPROCIL, exports of cotton textile products such as made-ups (including home textiles), fabrics and yarns have reached $13.95 billion from April 2021 to February 2022, surpassing the Government's target of $ 12.50 billion. This is considered to be a landmark achievement in the history of cotton textile exports. We need to keep a watch on the impact of the ongoing Russia-Ukraine War on exports – especially to Europe.
Many developing countries (like Bangladesh, Viet Nam, etc) have shown that growth in exports leads to creation of new jobs, increase in per capita income and bring in more foreign exchange to the country. This, in turn, propels domestic consumption. Hence, focus on exports is imperative to achieve any financial milestone in the sector. Signing of Free Trade Agreements (FTAs) for tariff concessions – along with other initiatives – will be important to scale up exports. For example, Comprehensive Economic Partnership Agreement (CEPA) – signed by India and the United Arab Emirates (UAE) in a record 88 days – is expected to increase India's textile & apparel exports to UAE by three times.
Cotton products (comprising yarn, fabric & home textile), MMF (comprising yarn, fabric and allied products) and ready-made garment segments have shown a growth of 57 per cent, 20 per cent and 5 per cent, respectively, in the 11 months of the current financial year 2021-22 compared to pre-Covid period. Integrated textile companies have performed well so far in 2021-22. Xinjiang (China) Cotton issue, pent-up demand, inventory build-up, etc helped the yarn segment. Surge in demand (especially in the US market) and credibility of Indian companies in terms of scale and competitiveness aided Indian home textile industry to achieve good growth. On the contrary, India's performance has not been up to the mark in exports of ready-made garment and MMF.
All-in-all, what we need is a collaboration between the government and textile players to convert the current positive momentum into a structural turnaround.