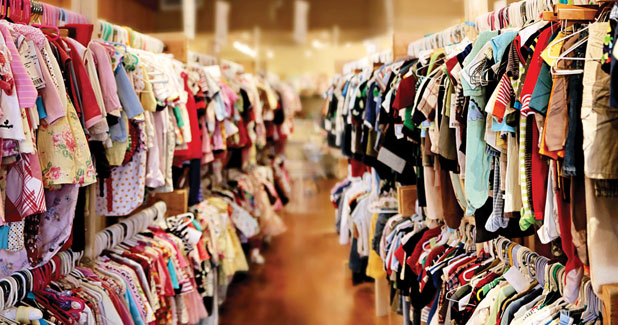 CMAI Apparel Index shows positive outlook
A Report on CMAI's Apparel Index for the First Quarter (April-June FY 2017-18) shows a positive outlook for the next quarter with a growth at 2.77 points.
A Report on CMAI's Apparel Index for the First Quarter (April-June FY 2017-18) shows a positive outlook for the next quarter with a growth at 2.77 points.
The Clothing Manufacturers Association of India's (CMAI) Q1 Apparel Index for April-June FY 2017-18 reflects positivity is in the air. At 2.77 the index value for the quarter has moved up compared to the previous quarter, Q4 (Jan-March FY 2016-17) when it was 2.25 points. The market recovered after demonetisation. However, the industry faced yet another tight spot in the form of GST in June. And most players paused deliveries, as buyers were uncertain about post GST inventory implications. They focused more on clearing inventories before buying fresh goods.
Giant brands lead growth pack
Meanwhile some players took this opportunity to clear inventory, especially big retailers and brands associated with them. This is evident in the apparel index of various brand groups. Giant brands, mostly the ones with widest retail network clocked in 11.00 points, followed by large brands at 4.25 and mid brands with 3.71 points; small brands with least retail control mostly dependent on trade recorded lowest apparel index of just 1.47 points. Giant brands also took this opportunity to facilitate recovery with a fabulous 11.00 points growth, with fast clearance of goods that increased sales turnover to 7.40 points. Comparatively, large brands sales turnover grew 2.00 points and mid brands sales turnover grew 2.30, small brands, the laggards, clocked in a mere 1.00 points this quarter. Overall index value this quarter saw more impact and dynamism from sales turnover. Moreover inventory holding was much less compared to earlier quarters as the emphasis was on liquidation rather than inventory building.
Brands have outdone large, mid and small brands. Small, mid and large brands could manage small growth in sales turnover, perhaps due to stalled or reduced deliveries during the month of June. Giant brands being connected with organised retail through MBOs, EBOs and large format stores managed their business and sales turnover well. Moreover, they took the discounting route which stimulated sales to clear off inventory at store and company level. This is clearly reflected in their increased sales turnover which was 7.40 points.
Winning mantra
There is a strong correlation between sales turnover and inventory holding, and this is clearly evident this quarter. Organised companies and brands understand boosting sales leads to lower inventory holding, relieving cash for the company which boosts fund circulation. Since small and mid brands are more dependent on trade and have less control on retail, they are not in a strong position to push up sales. At the same time, large and giant brands are using this tool successfully to stimulate sales turnover, thereby restricting inventory holding.
As Sanjay K Jain, Managing Director, TT Ltd, points out, "We managed to reduce inventory by using MIS and forecasting tools effectively. Instead of monthly monitoring, we shifted to weekly monitoring of sales trends." Agreeing with this point of view Kapil Gupta, Director, Toppler goes on to add, "We focused on increasing sales and decreasing inventory holding. Inventory holding was low because we produced only those goods which were pre sold. We also stopped purchasing new fabrics and focused on clearing our stock. This helped us liquidate our fabric stock, and reduce inventory holding."
Positive outlook for next quarter
With festivals and weddings lined up in the upcoming quarter there is a sense of positivity about business, around 55 per cent brands feel the outlook for next quarter is 'Good', another 10 per cent say the outlook is 'Excellent'. Nearly 33 per cent foresee an average outlook and 2 per cent feel it will be 'Below Average'. Generally, Q2 of the financial year 2017-18, is seen as the best quarter as most festivities fall during this period, brands expect a good season, coupled with almost dry supply chain and shelves in quest of fresh goods. Consumers too are expected to return to stores, GST and new processes would be settled especially by beginning/mid August and this augurs well for business.
CMAI's apparel index aims to set a benchmark for the entire domestic apparel industry and help brands in taking informed business decisions. For investors, industry players, stakeholders and policymakers the index is a useful tool offering concrete and credible information, and is an excellent source for assessing the performance of the industry. The Index is analysed by assessing the performance on four parameters: Sales turnover, sell through (percentage of fresh stocks sold), number of days of inventory holding and investments (signifying future confidence) in brand development and brand building.