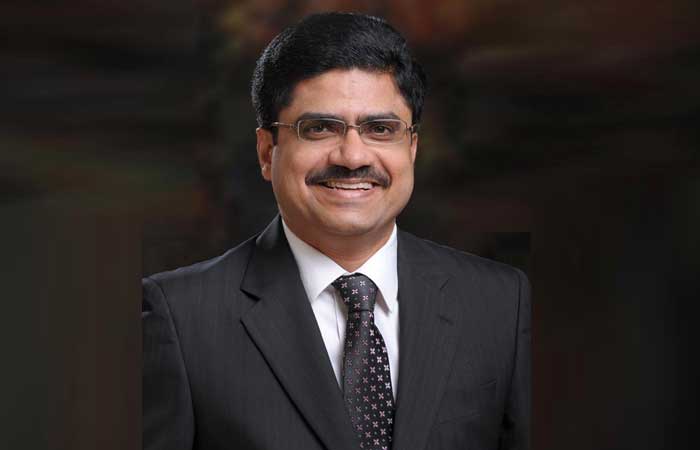 CITI Chairman sees huge potential in Indian technical textiles market
Confederation of Indian Textile Industry (CITI) represents the major leading regional & industry associations, thus, covering the entire textile value chain from farm to garments & made-ups and the textile machinery industry. With Divya Shetty, T Rajkumar, Chairman of CITI, highlights strengths of Indian textile industry and how will it perfrorm in 2023.
What is the current situation of the global and domestic textile industries?
Presently, the demand for Textile & Apparel (T&A) products is stagnant due to slowing down of demand in major markets like US and EU. Reduction in disposable incomes, increasing inflation & looming recessionary pressures in these markets may further deteriorate the situation in the coming months.
Similarly, the Indian textile industry has also witnessed a decrease in demand due to certain geo-political factors. Spinners in India are operating at about 50 per cent of their capacity, signalling a muted demand. As per the industry estimates, cotton consumption for the present year is expected to remain lower as compared to the previous year.
However, I am optimistic of the situation improving due to new demand from markets opened up by the FTAs, as also increasing preference for sustainable and responsible sourcing, and area where India has inherent advantages.
What impact do you think the most recent government initiatives—like the PLI programme, MITRA Park, export regulations, etc.—have had on industry?
India has traditionally enjoyed a comparative advantage in the textiles sector, especially apparel manufacturing. Apparel exports are a major component of India's export basket and play a crucial role in the domestic economy as well. However, in recent years there has been a stagnation in apparel exports, partly due to increasing competition from countries like Bangladesh and Vietnam. To tide over the stagnant export scenario, Indian businesses need to leverage Government schemes like Production Linked Incentive, PM Mega Integrated Textile Region and Apparel, export incentives, etc to bring Indian industry at par with China, Vietnam, and Bangladesh.
The biggest benefit of these new schemes is the strong message and demonstrated policy thrust for encouraging investment and scaling up in this sector, which was much needed, given the falling investments in this sector. The PLI and PM MITRA will help develop an ecosystem wherein Ease of Doing Business and through Plug in Play, the industry will achieve new heights. This will further support achieving the desired scale and size while also emerging as a strong competitor in the global market.
Under PLI 1.0, a total of 64 applications have been selected which is expected to bring investment worth about Rs 20,000 crore. The PLI 2.0 is being considered to help the textile industry compete with top exporting countries. Besides attracting investment and augmenting export potential, each PM MITRA Park is expected to generate 1 lakh direct and 2 lakh indirect jobs. The schemes will go a long way in ensuring the holistic development of the entire textile value chain.
What does CITI anticipates from the forthcoming budget?
CITI had actively participated in the pre-budget meeting held by the Ministry of Finance and submitted its pre-budget memorandum concerning direct taxation, indirect taxation, and other suggestions with respect to the Textile & Apparel Industry.
There are several budget-related issues about the T&A industry which need to be resolved for the upliftment of the T&A industry. However, some of the issues which require urgent policy interventions of the Government are:
Removal of 11% Import Duty on Cotton and Cotton Waste
Increase the Basic Customs Duty (BCD) on imports of MMF Yarn
Maintaining the uniform import duty of 5% for all types of textile machinery for the next 3 years or till the domestic manufacturers establish themselves to meet the domestic demand.
I am extremely sure that Government will listen to industry pleas and will definitely provide support in addressing various issues of the Indian T&A Industry.
How did the industry perform during the year 2022 (key highlights)?
Year 2022 saw a slow yet steady recovery from the Covid 19 Pandemic setback. Post-Pandemic the Indian textile business, like the rest of the world, started adjusting to the modern era by implementing new methods of production and distribution. The government was also supportive by rolling out a slew of measures in the industry's favour. A move toward more eco-friendly materials is another important development of 2022. People are looking for greener products because of rising climate change worries. Because of this, the textile business has been adopting eco-friendlier practices in order to retain customers.
After achieving its highest-ever exports of about US$ 43.8 billion during 2021-22, the Indian T&A industry is witnessing a decline in exports in the current financial year. As per the trade data released by the Government, India's exports of T&A have registered a degrowth of -10.49% during Apr- Oct' 22 as compared to the same period of the previous year.
India recently concluded two important trade agreements, CEPA with UAE and ECTA with Australia. These trade agreements are expected to provide direct benefits to India's T&A industry and India's trade in these markets is expected to become multi-fold in years to come.
The T&A Industry is highly optimistic about the leadership of Prime Minister Narendra Modi and Piyush Goyal, Union Textile Minister. We are sure that the best of the Indian T&A industry is yet to come.Outlo