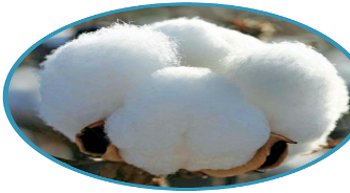 China, US cotton cultivation to dip
Cotton production in two major countries?China and the US
Cotton production in two major countries?China and the US?will decrease by 19 per cent and 18 per cent in 2015-16 due to a fall in cultivation fuelled by less demand and higher cotton stock worldwide, according to a new report. In 2016, cotton production in China is estimated to be around 5.3 million tonnes, down 19 per cent from 2014-15 and 35 per cent from a record 8.1 million tonnes (mn t) in 2007-08, the International Cotton Advisory Committee or ICAC said in a statement.
Similarly, 13 per cent reduction in harvested areas in the US coupled with lower yields due in part to excessive rains in autumn are expected to lead to a fall in production of 18 per cent to 2.9 mn t, the Washington-based committee said. Despite the production fall and higher stock in major countries, cotton consumption will rise by 10 per cent to more than 1 mn t in Bangladesh this year. The ICAC attributed the rise in consumption to the higher demand from garment makers and favourable government policies for the textile sector.
It also said cotton consumption in Vietnam, one of the major competitors of Bangladesh in global apparel trade, will rise by 20 per cent to 1.1 mn t in 2015-16. With higher demand, Bangladesh may overtake China as the world?s biggest cotton importer in the current crop season thanks to strong demand from apparel makers, according to data from the US Department of Agriculture. In the year ending July 31, Bangladesh may import a record 5.75 million bales of the fibre, up 6.5 per cent from a year earlier, said the USDA. One bale weighs 480 pounds, or 218 kg.
Despite low international cotton prices, growers in Australia and some South American countries may expand planted areas by 1 per cent to 2.9 million hectares. In 2015-16, production in the southern hemisphere is projected to go down 2 per cent to 2.5 mn t while it is estimated to be 20.6 mn t for the northern hemisphere. India?s production of around 6.2 mn t accounts for around 30 per cent of production in the northern hemisphere. Cotton use in mills in the world will likely remain unchanged in 2016 from 2014-15 at 24.3 mn t, according to the statement.
International cotton prices have remained similar to those registered last season, while polyester prices have continued to fall. After decreasing steadily since 2010-11, cotton use in mills in China was stable at 7.5 mn t in 2014-15, but is projected to decline by 3 per cent to 7.3 mn t in 2015-16. India?s mill use is forecast to increase year-on-year by 3 per cent to 5.5 mn t while Pakistan?s may decrease by 12 per cent to 2.2 mn t.
World stocks at the end of 2015-16 are forecast to be 20.6 mn t, 58 per cent of which will be in China. World imports are projected to decline in 2015-16 by 4 per cent to 7.3 mn t. Imports outside China are forecasted to increase 6 per cent to 6.1 mn t. This rise will not offset the decline in China?s imports, which are expected to decrease 34 per cent to 1.2 mn t.