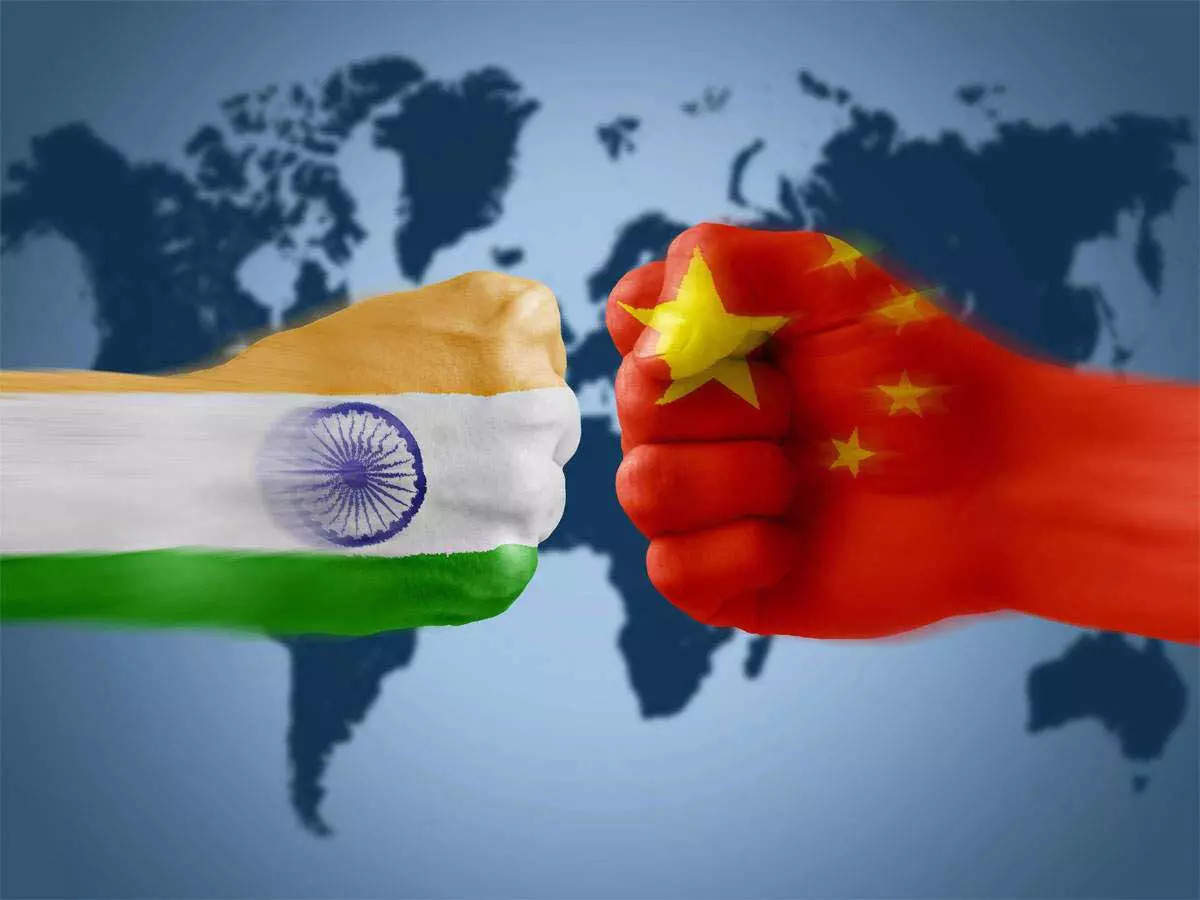 Can China's loss be India's gain?
The loosening of China's grip on the global textile industry has opened a door. Will Indian manufacturers finally rise to the occasion? How will the country achieve its goal in the face of unskilled labour, rising raw material prices and other challenges? Divya Shetty will explore the present and future of this ongoing shift in demand of textiles.
Following a three-year slump, India's textile exports surged to $44 billion in 2021-22 (up from $33 billion in 2020-21), boosted by fresh orders and record high prices (Ref to Fig 1). The figures are encouraging, as textile exports have been dropping at a CAGR of 9.6% between 2019 and 2021-21. According to industry experts, China plus is one of the key causes for the unexpected increase in exports.
China plus one policy and US ban on Chinese Xinjiang cotton benefitted Indian exports across textile segments- readymade garments, cotton yarn and home textiles. The country reported decline in share in exports to US and EU by 300 and 100 bps respectively in CY 2021. This benefited India to gain share especially in US markets as per Shradha Saraogi Garg, Senior Analyst, India Ratings & Research.
Even Sanjay Jain, Managing Director, TT Limited, says, "people all over the world are looking for alternative sourcing destinations, and the Indian textile industry is likely to benefit greatly from the China one plus."
Fig 1: Textile exports of India in 2020-2021
Source: India Ratings & Research
What is China Plus?
The trade conflict between China and the United States, as well as the COVID-19 outbreak, have highlighted the necessity for businesses to diversify their supply chains beyond China. This has resulted in the "China plus one" strategy, in which multinational corporations expand their operations beyond China. As firms hunt for a new centre of production or distribution, certain Asian countries have put up initiatives to attract foreign investment. India, Bangladesh, Malaysia, and Vietnam, for example, have implemented preferential rules for foreign companies investing in their countries.
The trend of diversifying the supply chain began in 2017 when China implemented strict environmental regulations, resulting in production cuts during the winter months. This was followed by changing geopolitics, a trade war, and huge firms' willingness to de-risk their supply chains.
How will this benefit India?
India can get advantage from the China plus strategy since it has plenty of cotton and synthetic fibres, as well as a large labour force. We also have a solid internal supply network and are not reliant on any other country.
GV Aras, Ex Director of Textile Engineering Group, ATE, explains, "China's market share in the global textile has been around 35% and we are at about 5.5%. Even 1% of the market shift from China to India will give $10 billion worth of opportunity." He further adds, "post pandemic, the majority of companies and customers began looking for market diversification, and India has shown to be an excellent fit because, on the raw material side, India is fairly sufficient. Whether it is raw cotton, silk wool, or synthetic fibre. In synthetic fibres, we are second only to China."
Raja Shanmugham, President, Tirupur Exporters Association, applauded the policies launched by the government by saying, "The PM Mitra scheme will be a highly effective support base for the government's push to make units more appealing to foreign brands in terms of sales and delivery, and the PLI scheme will be a supportive component for scaling up the textile industry. MMF is gaining a lot of traction, and PLI will aid India to strengthen this programme."
In the box–
US imports of Apparels – Market share:

US imports of Cotton Terry Towels – Market share:

US imports of Cotton Bedsheets – Market share:

Source: India Ratings & Research
India's upcoming challenges
Although China Plus will benefit the Indian textile industry, the country will face a number of challenges in the process.
High cotton prices, absence of duty benefits to certain key export markets and lack of strategic planning to improve own cotton production/ supplies to the industry.
During 1st half of fiscal 2023, Indian textile sector will face a challenge of availability of cotton and relatively higher domestic cotton prices compared to international prices resulting reduced export competitiveness.
Competing countries enjoys no import duty in Europe while Indian players need to pay additional duties making Indian exports less competitive.
Indian textile sector has relatively good market position in cotton-based textile products but does not have sizable presence in man-made fibre-based textile product exports due to lack of backward integrated capacities resulting in lower cost competitiveness compared to countries like China and Thailand that enjoy benefits of higher backward integration and cost competitiveness – as per the Inputs shared by Mohit Makhija, Senior Director, CRISIL Ratings.
"Unfortunately, the Indian garment industry is yet unprepared and lacks the necessary scales to handle a high volume of orders. In addition, due to a sharp increase in cotton prices, Indian clothing manufacturers are experiencing a shortage of orders. In cotton, our costs are substantially greater than our competitors', and we are gradually moving the market to blended materials. As a result, it will take time," cites Jain.
Aras also expresses concern about India's fragmented value chain. He says, "often, the crops are grown in one place, spun in another, woven in another, and garments in a completely different location. As a result, this complicates the logistics process and renders the entire value chain unprofitable. We need to establish large factories and capacity in low-cost states, such as Bihar and Jharkhand, which have tremendous resources and labour costs that are competitively low."
Shanmugham, on the other hand, sees China not losing the battleground as the country is offering the greatest pricing in comparison to other countries by properly utilising the buffer stock of cotton that they have in storage for many years. He reckons, "while the China plus element was or is existing at present, it will not be instantly useful unless our prices fall in line with the brand's expectations."
China plans ten years ahead of any other country, for example, if they choose one stream of business, they plan ten years ahead and build the required infrastructure in the chosen area and field, and then they ask the players to use the developed infrastructure to meet the set target. This is the Chinese approach, as per Shanmugham.
India has large efficient spinning capacities and less organised/efficient capacities on the downstream products, especially apparel. Increasing down-stream capacities shall enable India to move up-the value chain and cater to the demand. Also, technological upgradation both on the cotton-based and MMF-based products is needed adds Garg.
Asian opponents
Vietnam and Bangladesh enjoy nil import duty for exports to Europe compared to India which needs to pay 9.6% import duty. As a result, Bangladesh and Vietnam combined reported increase in combined market share in apparel exports to Europe from 15% to 17% in last two fiscal while China reported moderation of 200 bps from 21% to 19% in exports to Europe. Hence, India's shares in exports to Europe remain stable and low at 3%. Despite the fact that the two countries are emerging competitors, here is what can set us apart in order to attract foreign investment.
"Bangladesh produces no cotton and imports yarn from India; they are strong in the garment industry. If you look at Vietnam, you'll notice that it isn't self-sufficient in cotton. Cotton and yarn have also been imported into the country. As a result, India is the only country that is eligible for the title of world textile leader," affirms Aras.
Bangladesh and Vietnam primarily export clothing – RMG/apparel. As per the past trend, India lags behind these two countries in terms of apparel exports but is also exporting other textile goods such as home textile products, in which these countries have limited presence. (Ref to Fig 2).
Things to look upon
In order to compete or surpass China's textile industry, we should seek to meet the orders that are projected to come not just from China, but also from numerous FTIs in the pipeline with the UAE, Australia, and the United Kingdom, followed by the European Union and Canada in a year or two.
"The manufacturers will need to upgrade and expand in order to accommodate a significantly larger volume than they could previously handle. So, this dynamic is very important, and I believe many industries are gearing up for it," concludes Shanmugham.
"India must now focus more on garments. To ensure that India can provide volume, we must gradually shift from cotton to manmade fibres. Finally, we should focus more on manufacturing technical textiles. The need for technical textiles is increasing rapidly; yet, we are still unable to manufacture a large number of technical textiles in India. However, I am optimistic that the PLI programme will result in a great number of new projects. India also imports diapers and sanitary napkins, so that's another topic to discuss, "suggests Aras.
While India has the potential to be the world's leading textile producer, it must first overcome the obstacles. The government is supporting the business with short-term plans, but a long-term scheme is needed for foreign investors to have confidence in us.