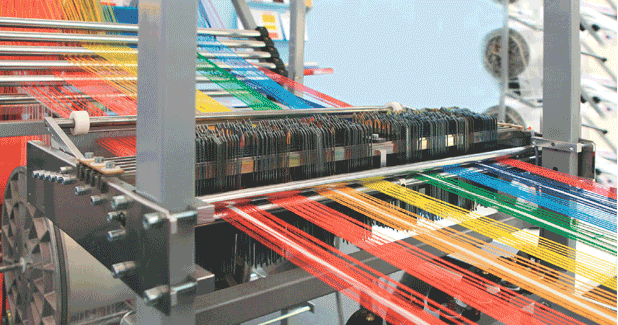 Building a new-age textile industry
In future, China's share is expected to further reduce because of gradual shift of global buyers from there due to rising manufacturing costs in China and availability of other lower cost destinations in other region.
In future, China's share is expected to further reduce because of gradual shift of global buyers from there due to rising manufacturing costs in China and availability of other lower cost destinations in other region.
The global apparel consumption in 2017 is estimated to be $1.8 trillion, which formed around 2 per cent of the world GDP of $79.3 trillion. EU-28 was the largest apparel consumer market worth $400 billion, which was followed by markets of the US, China, and Japan. These top four markets together constituted approximately 59 per cent of the global apparel consumption. The next four largest markets were India, Brazil, Russia, and Canada, accounting for an additional 11 per cent share while the rest of the world held a 30 per cent share.
The apparel consumption is forecast to grow at a CAGR of 4 per cent and reach $2.6 trillion by 2025. It is expected that the market growth rate of developed countries will slow down whereas large emerging economies will be the key drivers of growth. China and India, with a large population base, will be the fastest growing markets in the segment.
Global textile and apparel trade
Global textile and apparel trade in 2017 was $750 billion, which has been increased overall at a CAGR of 2 per cent since 2007, despite year wise fluctuations in demand.
Growing domestic market of India and China: It is expected that over the next decade, domestic apparel market of India and China will attain high growth rates of 11 per cent each, to add a cumulative market size of $393 billion by 2025. High economic growth will be a major factor behind increasing apparel market size in both these countries. Other trends facilitating the growth in India are increasing youth population and high purchasing power, shift from need- based purchase to aspiration- based purchase, growing urbanisation increasing the market demand, increased penetration of technology and greater access to internet resulting in significant growth in online retail sales.
Trends, which will catalyse growth in Chinese market demand, are boosting demand of outdoor wear and fast fashion categories, end of the one- child policy fostering demand of kid's wear segment, gradual increase in spending of Chinese customer from offline to online retail channel. Growth in retail front will lead to a trickle-down effect in the local manufacturing value chain benefiting national manufacturers the most. Huge growth will make domestic market more attractive than exports in many cases for manufacturers.
Slower expected export growth of China
China dominates the global apparel trade with a share of approximately 34 per cent. However in the recent years, a continuous decline in China's textile and apparel exports has been observed. Between 2014 and 2017, apparel exports from China reduced by approximately 33 per cent to reach a level of $145 billion (2017). Also, the overall share of China in global textile and apparel has fallen from approximately 39 per cent share in 2013 to a current approximately 34 per cent.
In future, China's share is expected to further reduce because of gradual shift of global buyers from China due to rising manufacturing costs in China and availability of other lower cost destinations in the region. Apart from this, China is also shifting from a cost driven to innovation driven manufacturing destination. Also the focus of Chinese manufacturers is expected to increase towards their fast growing domestic market. While China's exports will continue to grow, its global share is likely to reduce and this is expected to create export market vacuum of around $ 50 billion by 2025.
China's loss of share in global apparel trade will throw up opportunities for emerging exporters including Vietnam, Ethiopia, Kenya, Myanmar, Bangladesh and India.
Increasing consolidation of global sourcing: From 1995 to 2016, there are only fewer countries left, which are having some significant share in total trade. This implies that buyer is now seeking for long term arrangement with fewer suppliers. These trends favour India as a textile and apparel manufacturing and sourcing destination for global markets and hence provide good opportunity for Indian textile and apparel companies to take advantage of the huge opportunity.
Indian industry overview
Indian textile and apparel market is estimated at $127 billion, 70 per cent of which is domestic consumption while exports constitute the rest 30 per cent. The overall domestic market of India stood at $90 billion in 2017. Within this, apparel retail contributes $ 67 billion, technical textiles contribute $17 billion and home textiles contribute $6 billion.
Domestic apparel market: In recent times, Indian domestic market has performed better than the largest textile consumption regions like the US, EU and Japan, registering a healthy CAGR of 10 per cent between 2007 and 2017. Domestic apparel market size of India is expected to maintain this growth and reach a level $160 billion in 2025 by growing at a CAGR of 11 per cent.
Home textiles and technical textiles: Domestic home textiles and technical textiles market stood at $6 billion and $17 billion in 2017. Domestic home textiles market will also grow at 12 per cent CAGR to reach a level of $15 billion in 2025. While, the technical textiles market is expected to grow by 13 per cent CAGR over the same period to reach a level of $ 45 billion.
In terms of global ranking, India is ranked 2nd in textile export with 6 per cent share and fifth in apparel export with 4 per cent share. Overall, India holds second position with 5 per cent share of global exports. India's textile and apparel exports were $37 billion in 2017-18 and have grown at 6 per cent CAGR since 2005. Availability of raw material, skilled manpower and favourable central and State Government schemes would further help Indian exporters increase their market share and global competitiveness.
Apparel is the largest exported category in India's exports with a dominant share of 48 per cent. It is followed by the exports of "others" category, which includes home textile products, made- ups etc. with a share of 14 per cent. Fibre/Filament category has registered the highest growth in India's export of textile and apparel with a CAGR of 11 per cent over the last decade. EU and USA are the largest markets for Indian textile and apparel exports with shares of 19 per cent and 18 per cent respectively. The other major export markets for India are UAE, China and Bangladesh which have a share of 9 per cent, 8 per cent and 5 per cent respectively.
Growth trends for Indian textile sector
As mentioned in the previous section, domestic textile and apparel market of India is large and it has grown at a robust pace over the last decade. This market is expected to grow at an even higher pace in the coming years owing to the following growth drivers:
Changing demographic dividend: India has the largest youth population in the world and as this population joins the workforce, gets more money in their hands, their spending power will increase. Apparel category will be the prime beneficiary of this increase in purchasing power. Also, since 2000s, India has witnessed a demographic shift in terms of increase in the urban population. Urban areas are expanding and large number of people are moving from villages to cities. This increasing urbanisation in turn will have a major growth impact on apparel consumption.
Increasing consumer prosperity: Over the last decade, India's per capita income has grown from $ 749 in 2005 to $ 1,723 in 20161. The growing income of people in the country has reflected in the increase of aspirational buying. Nowadays people are becoming more fashion conscious and are spending more on clothing. Judging by the GDP growth of the country, this trend is expected to rise in the coming years.
Emerging categories for consumption: Increasing spending power of people along with the changing social scenario of the country has led to the emergence of certain new consumption categories in India such as active wear, sportswear, women's wear, protective wear, etc. These categories have emerged substantially only in the last five to six years and they are expected to attain high growth in the coming years.
Increasing penetration of organised retail: India has become a very attractive and large market for international brands owing to the above mentioned features. Many top international fashion brands such as HandM, Zara, and Aeropostale, etc. have entered in the Indian market in the recent years. The presence of top brands in the country will lead to higher consumption of fashion apparel.
Growth of technical textiles: Technical textiles is one of the most promising segments of the industry. Technical textile is expected to become of the fastest growing segments in the industry based on the following factors:
Growth of end use industries such as medical industry, automobile industry, protective wear industry, construction industry, etc.
Increasing consciousness of health, hygiene and safety amongst consumers
Introduction of regulatory norms such as mandatory usage of seatbelts and airbags in automobiles, flame retardant fabrics in commercial places, use of geotextiles for construction, etc.
On the export front also, there are several trends, which indicate a bright future for Indian textile and apparel industry which are given below:
Slowdown in China's exports: In the recent years, China's growth in the global textile and apparel trade has slowed down. Chinese exports of textile and apparel have shown de-growth continuously for the last two years. This slowdown in growth is expected to remain over the next decade, which will result in reduction of China's share in the global textile and apparel trade in the coming years. This reduction in China's share will serve as an opportunity for the competing nations to increase their share in the global trade by filling it. Textile manufacturing nations like Vietnam, Ethiopia, Kenya, Myanmar, Bangladesh and India, etc. have an opportunity to fill this gap. As compared to all the nations mentioned above, India is the largest and more resourceful country which has the capability to take maximum advantage because of its huge textile base, manpower availability and infrastructure.
Increasing exports to USA: USA is the biggest market for India's export of textile and apparel products. In 2016, 21 per cent of the textile and apparel products exported from India were shipped to the US. Apparel and home textiles occupied almost 88 per cent share of the $7.5 billion exports to the US. Fibre and other categories have shown an impressive growth of 16 per cent and 14 per cent respectively in the last five years. The top five categories exported to the US in 2016 comprise of apparel and home textiles. These categories occupied 88 per cent share of the total exports to the US in 2016.
Implications of GST on Indian textile and apparel industry: As per its defined objectives, GST will have a positive influence on the textile industry in terms of eliminating distortions in the tax system, reducing compliance for industry, facilitation of input tax credit etc. However, GST has failed to resolve the issue of differential duty structure in the industry as well as the issue of fibre neutrality. Duty accumulation was an issue for the MMF industry earlier also, however, with the increase in the duty rates, it will become more prominent and it will lead to a likely increase in the prices of finished goods. The exact nature of impact of GST on the industry still remains to be seen and will be evident in the near future.
Adopting innovation and technology in Indian manufacturing
Innovation is the new buzzword in the industrial and manufacturing sector, globally. It is now becoming a requisite for every industry to do new things for being a part of this competitive race. New products, new features and characteristics, new methods, and processes have become the tool to fulfill the ever changing customer demand. Textile and apparel industry is no different. In fact, innovative industries are more successful and retain more customers than the industries that are reluctant to embrace these technological advancements.
Every day new designs being launched in the global apparel market; has left no way other than adopting rigorous innovation in design and manufacturing in the textile and apparel industries. Productivity, resource management, quality management, and environmental issues have become undeniable factors in terms of innovation as doing business is becoming expensive. As a result, it is mandatory for industries to research, identify, adapt and control the appropriate product, process, technology and market to make the business sustainable and profitable. The Indian textile and apparel manufacturing industry seems to be emerging from an almost static state in the past and heading towards a path growth. Textile and apparel are the major industrial sector in India. So future success of the country's economy highly depends on the innovativeness of the textile and apparel industries.
Innovation-led growth in global textile industry
All through history, the manufacturing industry has been conquered by technological disruptions dating far back in the 18th century. The first industrial revolution when steam engines, water and steam power, machine tools, and factory system took the center stage. The entire manufacturing industry was led to an incipient phase of transitions. New manufacturing processes were coming in, the most dominant being modern production methods and final output for the textile industry. Mass production of yarn and cloth became a mainstream industry.
The first inventions in the modern textile industry occurred in 1734 in Bury, Lancashire, when John Kay invented the flying shuttle which increased the width of cotton cloth and speed of production, thus increasing the productivity. The second industrial revolution widely known as the technological revolution in the late 19th century brought mass production lines and invention of electric energy as its main features. It is said that the second revolution was a rough draft of the industry today. By the time, the third revolution came into focus, globalisation was already on its way catalysed by the invention of the first computer and subsequent discovery of the world wide web. Other major shifts during the third revolution were rapid digitalisation and automation in the manufacturing industry with the convergence of new technologies such as intelligent software, novel materials, and a wide range of web-based services.
Fast forward to today, the industry is going through another paradigm shift, popularly referred to as the "Fourth Industrial Revolution" or "Industry 4.0". The ultimate goal of the fourth revolution is to build a parallel virtual world that will control and run the physical world. Everything that can be digitalised will be digitalised throughout the course of Industry 4.0.
The future of the manufacturing industry lies with big data analytics, robots, automatons, and the internet of things. Manual labour will be replaced with digital factories containing advanced materials and artificially intelligent machines that run entire factories on its own. Not only that, cognitive manufacturing will enable manufacturers to forecast demand, carry out predictive maintenance, estimate problems that might occur and trigger solutions to those problems without any human interference. The manufacturing industry is all set to witness another global renaissance using principles of Industry 4.0.
India's standing in the landscape of innovation and technology
Globally renowned companies have become successful by continuously evolving their systems and processes to not only meet the ever-changing demands of consumers but also by introducing newer and better products. This evolution is the result of an amalgamation of new technologies and improved methods of manufacturing which are efficient and highly productive. This aspect of manufacturing has been neglected by the Indian textile industry as only a handful of large and organised companies actually follow any type of systematic procedures for manufacturing and focus on incorporating modern technology into the system. This leads to higher waste generation, poor output quality, more defects and faults which in turn results in the decreased value of finished products.
Indian textile and apparel manufacturers, as well as retailers, must connect global into a digitally connected entity which centralises and shares information from PLM, ERP, and other systems. The supply chain must be able to process real-time data and immediately service the customers accordingly. Indian TandA sector is in need of a technological revamp which can be brought about by adopting the following:
Implementation of standard systems and processes: Implementation of standard systems and processes and lean manufacturing systems reduces/eliminates wastage at the source thereby increasing efficiency, better quality of products and resource optimisation.
Shortening lead times: Shorter lead times is the global trend today which is changing the structure of the entire textile value chain. It is important to make Right First Time (RFT) to save cost and time. Lead times can be shortened through digital sampling and continuous monitoring of production processes to reduce/eliminate faults and rework.
Focus on Research and Development: Rapidly progressing technological revolution has also created the need for TandA industry to focus on RandD and market intelligence to offer the right product mix to the market. Conducting RandD must be woven into the DNA of the companies as it will be the platform for innovations to flourish.
High-Performance Training: High-Performance Training is the need of the hour. People need to unlearn the traditional/outdated methods and relearn the skills required by the industry today. It is important for our workforce to upgrade their skills so as to be able to operate the advanced technological systems. Apart from technical skills, it is also important to provide operators with soft skills which include motivation, health and hygiene, group behavior, self-management, time management, etc. These skills instill them with organisational behavior that indirectly affects efficiency and productivity.
Environment-friendly approach: Right from the growth of fibers i.e. cotton (agriculture) or synthetic (chemical synthesis) to the manufacturing of garments, textile industry consumes a large number of resources (land, water, coal, other fuels, chemicals etc.). Future development of any industry cannot be based on a model with no regards to its impact on the environment. Hence for the textile industry also, it becomes much more important to adapt to the green way of growth. The first step in this is to build an Environmental Management System (EMS). EMS is a set of practices and procedures that enable an organisation to reduce its impact on the environment and also increase operating efficiency. The second step involves using new technologies which consume less energy or using renewable sources of energy. The third step involves creating a green and sustainable value chain wherein every input whether its fiber, dyes, chemicals, are all derived in an environment-friendly way.
Technological advancements are the most effective instrument for growth and change. Presently, the Indian economy is going through a pivotal phase with high economic growth and large investments coupled with the government's bold initiatives. Textile industry lies at the core of this development owing to its contribution to the economy as well as high employment generation potential. It is now important for manufacturing units in India to adopt these technological advancements to remain competitive in the global scenario.
Focus areas for Indian industry
Productivity and quality improvement: The demand for higher value at lower price strongly drives the need for productivity enhancement. Beyond a handful of organised players, the industry textile and apparel majorly comprises fragmented entities that lack the financial and managerial bandwidth to identify, analyse and rectify productivity related challenges. This is specifically true for apparel sector units. In general, Indian garment units operate at lower productivity levels than their counterparts in countries like China, Bangladesh, Turkey, etc.
Fragmented nature of the industry, management mindset, lack of best practices and technical know-how and higher attrition rate are some of the major reasons which are responsible for this position.
Productivity improvement in the sector can be achieved by focusing on all entities of a manufacturing ecosystem- manpower, machine and material and capital. The key components of what is referred to as 'Factory re-engineering program' are production planning and control, systems, and processes at the shop floor, workforce training, and use of work aids and factory layout planning. It is estimated that 15 per cent improvement in productivity in apparel units can result in improvement of EBIDTA by 30 per cent, even after paying higher wages to workers in form of production incentives. At a country level, the presence of efficient firms would increase India's overall image in the world market attracting larger orders and also enhance wage-earning opportunities of the workforce.
Design and product development: Product development involves modification of an existing product or formulation of an entirely new product that satisfies a newly defined customer want or market niche by offering additional benefits. It has become important for companies to assess the gap in the market and come up with new or improved products to have an advantage over competitors. A successful product development strategy can help businesses increase revenue and gain profitability. Product development has been adopted by numerous businesses to stay competitive in the market. For example- Nike came up with the Dri-fit fabric which was an unheard product initially but later took the sportswear industry by storm.
Several global companies follow the approach of increasing revenue through product development. For example, Freudenberg, world's second largest non-woven company invested $350 million of its sales in research and development, which is 4.2 per cent of its sales of $8,400 million. Additionally, it engaged nearly 2,700 employees into its RandD sector. Freudenberg measures the effectiveness of its RandD activities as the share of new products which was nearly 25 per cent of its total sales.
Process control and monitoring: Continuous development of any industry is based on its ability to add more functionality and quality in its products while keeping simplification of use. In this dynamic time and age, product time on market has rapidly reduced because of frequently changing consumer tastes and preferences. Goods are being produced in small batches, primarily on client request and according to specific demand.
This means that frequent modifications and new solutions have to be introduced which requires continuous development of the production process. Integrating the whole production system including manufacturing with the overall information flow becomes a very pivotal area for the development of any industry. Also, integration of production processes becomes especially important in this time of rapidly developing Internet-based applications, cloud-based computing, etc. Thus integrating the company's IT systems with shop floor operations will lead to an efficient way of managing both the supply chain and the production process.
Textile manufacturing involves multiple individual processes which have a significant impact on the quality of the final output. Any fault generated during the sequence of operations which does not get identified at the right stage leads to the rejection of the entire lot at the final stage. Hence monitoring of operations becomes increasingly important in the textile industry in order to check and correct faults. Monitoring plays an important role in ensuring the agility of the manufacturing system and the efficiency of control and management.
Therefore, in order to achieve a sustainable production environment, process robustness, quick responsiveness to client demands, and the Indian textile industry require the application of advanced and integrated monitoring systems.
One such system is 'Enterprise Resource Planning' (ERP) software. It is a management software that helps in achieving transparency in an organisation. It brings all information of an enterprise under one roof for ease of planning and decision making. Nowadays ERP is a necessity in the manufacturing industry especially in the textile and apparel industry because of a large number of people and processes involved.
Indian textile industry is lagging behind in this front. Majority of the industry has not integrated their systems with IT. The industry is still using manual and outdated ways for maintaining quality and efficiency thus losing on production and higher revenue growth opportunity. Integrating industry's manufacturing capabilities with new and developed IT system will be a factor in achieving sustainable development.
Service level improvement: In today's competitive world, it's important to keep customer service fresh and accommodating, staying up to date on the latest convenience services and the best new products. Without good customer service, customer acquisition and retention becomes difficult. Implementing new technologies is a great way to enhance customer services. Improving customer service requires time, but taking time to improve it using technologies will surely increase customer satisfaction.
Use of technology can help achieve manufacturers' shorter lead times, faster delivery services, more responsive and coordinated to anticipate to the buyers demand, ultimately improving the efficiency and making it more competitive by reducing costs.
Sustainable development: At the core of sustainable development lies the responsibility towards the environment. The mere definition of sustainable development says that it is an approach that aims to balance the economic development needs against an awareness of the environmental and social limitations. Staying within our environmental limits is one of the central principles of sustainable development.
Textile manufacturing is an energy, chemical and resource-intensive industry. Right from the growth of fibers i.e. cotton (agriculture) or synthetic (chemical synthesis) to the manufacturing of garments, textile industry consumes a large number of resources (land, water, coal, other fuels, chemicals, etc.). Consumption of all these resources means the release of large amounts of harmful emissions, solid and liquid chemical waste. It is a double-edged sword as it impacts the environment by both depleting natural resources and by releasing harmful byproducts in the environment. Future development of any industry cannot be based on a model where no regards are given to the impact that it has on the environment. Hence for the textile industry, it becomes much more important to adopt the sustainable way of growth.
Companies are now adopting a green, low carbon and environmental friendly approach. This is achieved by incorporating advanced technologies for energy saving and emission reduction, resource recycling and implementing low-carbon and energy-saving projects. The first step in this is to build an Environmental Management System (EMS). EMS is a set of practices and procedures that enable an organisation to reduce its impact on the environment and also increase operating efficiency.
The second step involves using new technologies which consume low energy or using renewable sources of energy to meet our needs. This will not only reduce emissions but it will also help in saving the energy cost of companies. The third step involves creating a green and sustainable value chain wherein every input whether it's fiber, dyes, chemicals, are all derived from the green and environment-friendly way.
Indian textile industry has been on the wrong end of this subject as many companies do not comply with rules and regulation for environmental protection. However, the Government of India has now stricken the norms about environmental compliance and has started taking firm actions against defaulters. Companies from their end have also started taking positive steps towards achieving more cleaner and greener ways of manufacturing.
Gaps in India's supply chain orientation
The Indian textile and apparel industries have one of the longest and extremely fragmented supply chains in the world, with existence of many intermediaries between the producer and the final consumer. Each intermediary leads to lengthening of lead times as well as costs. By the time, the product reaches the end customer, its price is increased manifold. For India to be a cost competitive destination, it has to reduce the aforementioned. The Government of India is also taking appreciable steps towards boosting this industry through various schemes which will have great positive impact in the future. An increasing focus on research and development in this sector by Textile Research Associations (TRAs) will help the industry in competing with the global market where the demand of innovative products in increasing.
Though Government has taken sundry initiatives to boost the sector in India, it is yet to exploit its full potential. Some of the major challenges faced by the industry today are:
Higher input costs compared to competing nations: India has one of the highest costs of capital compared to most competing countries which affects the cost of production and thus its competitiveness. The present lending rate in India is 11.0 per cent to 12.5 per cent while that in other competing countries like China, Turkey, Vietnam, etc. ranges from 5 to 7 per cent. Also, the power cost in India is much higher compared to competing nations.
Absence of fibre neutrality: Globally, man-made textiles and garments are in high demand. But India, despite being second largest textile exporter in the world, lags in this category because of unavailability of man-made fibres at competitive prices. The textiles value chain in India bears a differential tax treatment while countries like China, Pakistan, Sri Lanka, Indonesia and Thailand follow a fibre neutral policy. There is a need to align our production with the world consumption patterns through the introduction of a fibre neutral tax policy.
Low technology level: The Textile Industry suffers from the use of low and outdated technologies especially in the power loom sector, processing, etc. In general, spending on RandD, product development, etc. by textile companies in India is quite low. As a result, India has had a nominal presence in high value added segments and innovation driven technical textile segment.
Poor Access to Credit: Poor access to credit is one of the major hindrance in the growth of the sector. Major institutions providing input-credit are largely centralised and unable to reach the dispersed and largely home-based weavers and artisans. Also, very few institutional sources are there to provide working capital to them. Due to this, artisans/weavers depend on their own sources of fund to cater to their fixed as well as working capital needs.
Absence of FTAs with major markets: Countries like Bangladesh, Turkey, Cambodia, Pakistan, etc. have duty free access in the major Textile markets of US and/or EU. Exporters from these countries enjoy duty adva