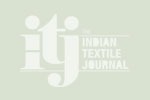 Bruckner Eco Technologies
Bruckner, since 1949, has been providing innovative solutions for the finishing of textiles. It is a leading systems partner for the complete finishing lines for woven and knitted fabric
Bruckner, since 1949, has been providing innovative solutions for the finishing of textiles. It is a leading systems partner for the complete finishing lines for woven and knitted fabric: drying, heat-setting, curing, continuous dyeing, sanforizing and compacting. It is also an ideal partner for finishing of technical textiles: carpets, textiles, glass fabric, foil or nonwovens – with its suitable technology for drying, coating and finishing.
Heat recovery systems are money saving machines, which guarantee immediate payback and they are a good investment in the future.
Benefits of Bruckner Eco Technologies for heat recovery and air purification are: Energy savings of up to 35 per cent (depending on the process); Significant reduction of the production costs; Solving of exhaust air problems/compliancy with environmental regulations; Very short payback periods (down to one year); Taking advantage of government subsidies (depending on the country); Additional productivity increases in drying processes due to an optimised heat transfer; Modular design/possibility to expand systems step by step; Maintenance-friendly systems; System solutions from one single source; Possibility to upgrade existing Bruckner and non-Bruckner machines.
Bruckners scope of supply includes: Analysis of exhaust air situation and particular requirements; Compilation of requirement specification; Analysis of energy potential and measurement of energy profiles; Recording of exhaust air quantities; Definition of a concept for heat recovery; Definition of a concept for air purification; Networking with partners in institutes, authorities and industry/support with official permit procedures; Planning and manufacturing of the required components.
The ECO-HEAT product family
The Bruckner ECO-HEAT product family comprises different types of heat recovery systems to save energy. The process makes use of the energy potential of the contaminated exhaust air in order to heat up fresh air or water via heat exchanger systems.
The heat exchanging process between hot exhaust air and cold fresh air leads to a condensation of the contaminated particles of the exhaust air flow. Therefore the heat-recovery system contributes in addition to the purification of the exhaust air.
ECO-HEAT heat recovery systems air/air feed the heated fresh air back into the thermo process (eg, stenter). ECO-HEAT heat recovery systems air/water heat up fresh water to 60-900C. This hot water can be used for wet finishing (eg, washing, bleaching, dyeing) or for other purposes.
The ECO-AIR product family
The Bruckner ECO-AIR product family comprises different types of air purification systems, which are designed solely for the cleaning of contaminated exhaust air.
The ECO-AIR product portfolio consists of electrostatic filters, scrubbers, spray condensers, which can be flexibly combined in accordance to the particular requirements. ECO-AIR systems need to be individually engineered depending on the type and the amount of contamination, as well as on the particular rules and regulations at the location of the plant.
For further information:
BR_CKNER Trockentechnik GmbH
Benzstrasse 8-10/Postfach 11 54
71229 Leonberg/71201 Leonberg, Germany.
Tel: (0) 7152/12-0. Fax: (0) 7152/12-9254
Email: mail@brueckner-tm.de. Web: www.brueckner-tm.de.