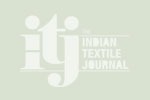 Bluesign reminder for brands
Swiss certification company bluesign has reminded manufacturers and brands that are bluesign certified that they are to have no long-chain C8 durable water repellents (DWR) in their products or supply chains from January 1, 2015. ´It is important to mention the positive list of bluesign-approved chemical products includes plenty of short-chain
Swiss certification company bluesign has reminded manufacturers and brands that are bluesign certified that they are to have no long-chain C8 durable water repellents (DWR) in their products or supply chains from January 1, 2015.
´It is important to mention the positive list of bluesign-approved chemical products includes plenty of short-chain DWR products and more than 25 fluorine-free products, which all can be used as alternatives to the long-chain perfluorinated (PFCs) chemicals,´ it said.
PFCs appears in small quantities as a by-product of the synthesis that takes place in the making of C8 chemicals. Companies have been phasing out the long-chain C8 for the past few years, particularly after Greenpeace highlighted concerns in a name-and-shame campaign.
bluesign also announced that its next conference will take place on July 13 and 14, 2015 in St Gallen, Switzerland, with Prof Gunter Pauli, founder of The Blue Economy and Zeri institute, and David de Rothschild.