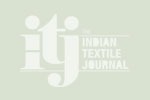 BIS: India may get certification for natural dye
India will soon have its natural dye/ natural dyed product mark with the Bureau of Indian Standards (BIS) setting up a committee to formulate the certification protocol. The committee is headed by Lucknow-based manufacturer of dyes and natural products Yawer Ali Shah, who has been named convener of the panel. They will look after standardising the production process of natural dyes in the country.
The process involves development of a natural mark on the lines of ECO mark, a certification developed by BIS to label environment friendly products. Shah said, "The demand for natural dyes has increased tremendously over the past three decades. This has created need for standardisation as there is excess of players and products in the market. BIS recognised the need and set up a committee for this. The BIS wants it to develop on the lines of ECO mark."
The committee constituted in September includes Dr Henriques Bosco, Dr PS Vankar, Dr MS Parmar, Dr Sumit Gupta and Dr Sujata Saxena as members and is scheduled to submit its draft recommendation very shortly.
The ECO mark covers various product categories like soaps and detergents, paints, food items, lubricating oils, packing/ packaging materials, architectural paints and powder coatings, batteries, electrical and electronic goods, food additives, etc.
The presence of ECO logo along with ISI Mark on a product dye indicates that it meets certain environmental criteria along with the quality requirements as specified in the relevant Indian Standard. Shah said the natural dyes mark will cover a range of items that use natural dyes like fabrics, colours, inks, denims etc. He also urged people to use natural-dyed products as besides being eco-friendly (as they consume less water and energy), they also help in eliminating waste and creating employment.