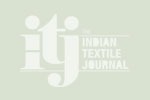 Bhawana supplies spares to ASEAN
Headquartered in Panipat, Haryana, Bhawana International, a dealer in all type of open end spares & card wires, is supplying spares to ASEAN International (A&I) - an international trade oriented group with business operations
Headquartered in Panipat, Haryana, Bhawana International, a dealer in all type of open end spares & card wires, is supplying spares to ASEAN International (A&I) – an international trade oriented group with business operations in Shanghai, Nanjing, Guangzhou, Hong Kong, Czech Republic, Slovakia, Hungary, Poland, Romania, Bulgaria, Serbia, Greece and among others.
Bhawana International is also a provider of navals, separators, yarn guides, and all types of spares for BD-330, BD-380, BD-416, BD-448. It imports all the goods from Europe and China. Bhawana International has recently opened a new office at Coimbatore, Tamil Nadu.
A&I is a diversified company engaged in the following fields: machinery parts, gardening tools, solar energy, sport equipments and medical devices, and the professional services of international trade business is among our competitive products as well. The business services include: general purchase representative (GPR) for international buyers, general sales representative (GSR) and logistic solutions (LS).
For further information:
Bhawana International
Bishan Saroop Colony,
Panipat
Tel: 0 94160 19105, 0 96711 00678
Email: bhawana_int@yahoo.com / bhawanaint@gmail.com