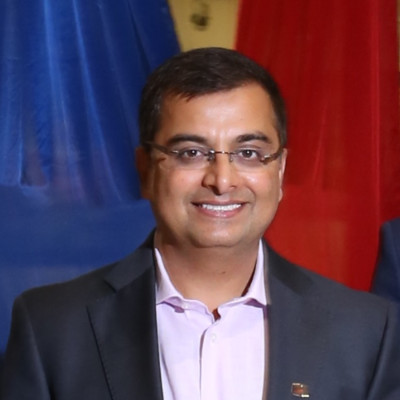 Benin is an ideal textile manufacturing destination"
Through creation of industrial hubs, ARISE IIP contributes to the development of more competitive economies with equitable societies by helping to achieve greater income equality in Africa. In this interview, Vikas Budhiraja, VP Marketing – Textile Parks, Arise IIP India Pvt Ltd, highlights the potential of the African continent and advantages offered by the region to the investors in textile manufacturing.
What was the idea behind setting up Arise IIP?
Established with a vision to build an African industry, ARISE Integrated Industrial Platforms (ARISE IIP) designs, finances, conceives and operates industrial ecosystems across Africa. After identifying industrial gaps in African countries, we design tailor-made solutions to enable the sustainable and local transformation of raw materials, boost exports and promote trade.
Currently, ARISE IIP is present in Gabon with the Gabon Special Economic Zone (GSEZ), in Benin with the Glo-Djigbé Industrial Zone (GDIZ) and in Togo with the Adétikopé Industrial Platform (PIA). These special economic zones aim to boost exports, enable the local transformation of raw materials (mainly agri-commodities) and promote trade.
Through these industrial hubs, ARISE IIP contributes to the development of more competitive economies with equitable societies by helping to achieve greater income equality in Africa. We partner with governments and investors to execute large-scale projects that transform local value chains and industrialise countries in an environmentally sustainable way.
What are the motivating factors for initiating most of the projects in West Africa (Togo & Benin)?
This region has abundance of natural resources (raw Cotton, cashew, soya, wood and other agri commodities), which offers huge potential for making value-added products for the global markets. The region (Togo & Benin) is also strategically located with good connectivity. It has a direct sea port link, which is a shipping hub in West Africa.
The region offers political stability as well as a and pro-business environment (largely due to the government's investor-friendly policies). Availability of abundance of unemployed youths ready to be trained and employed meaningfully is also an advantage.
Togo & Benin are part of the African Growth Opportunity Act (AGOA) and Everything but Arms (EBA) status. EBA is an initiative of the European Union under which all imports to the EU from Least Developed Countries are duty-free and quota-free, with the exception of armaments. The local currency CFA is pegged against Euro, which provides security against export/import valuations.
What are the distinct advantages offered by Arise IIP Parks (in West Africa) to textile product manufacturers? What is the potential of the textile industry in Africa?
Cotton availability and vertical integration possibility through linkage of back process is definitely a primary advantage. For example, for a spinning investor, cotton is available and for a weaving investor, yarn is made available. Similarly, for a garmenter, fabric is made available.
Power is produced, controlled & managed by the park at competitive rates. Our textile & garment training center supplies a trained, competitive work force. Ready plug-and-play sheds and an effluent treatment plant are available. In addition, we also provide zero landed duty benefits to end customer (brands/retailers) under AGOA & EBA. Zero income tax to investors. Last but not least, another benefit is the wage subsidy (50%) for the work force for initial 18 months.
Sustainability is gaining traction in the textile industry. Does ARISE IIP (through its partners/collaborators/projects) help its customers to meet their green goals?
Sustainability is at heart of each project that Arise IIP undertakes. Environmental, operational sustainability & circularity are the three pillars of our sustainability roadmap. A life cycle assessment (LCA) study of each finished product leaving our zone is conducted for its footprints of water, carbon, energy. Additionally, traceability of inputs is ensured. For example, all cotton stored & used in the parks is of CMIA certified Better Cotton.
Treatment plants are available for treating wastewater from the textile & non textile operations. We also have a zero liquid discharge (ZLD) technology for recycling 95-96% of used water.
Why Benin is believed to be a go-to location for garment factories?
Along with the known advantages regarding labour, trade agreements and proximity, what sets Benin as an emerging manufacturing destination is the establishment of the Glo-Djigbé Industrial Zone (GDIZ), a major initiative for textile and apparel industry which is a public-private partnership between the Benin Government and Arise IIP, and is located 45 km from the port city of Cotonou.
A major investment in this zone was announced recently in October 2021 when the announcement of the Tunisian Aigle Group of Tunisia as an investor in the endeavour. Aigle Group is investing CFA11 billion ($ 18.31 million) to transform cotton into textiles, which will create an estimated 2,000 direct jobs. Its operations at GDIZ are set to begin by the end of 2022 and will take place at a 40,000-sq m industrial unit. Three vertical integrated plants (fibre-to-fashion) for production of knit apparels & home textiles are also pledged & under construction.
As production ramps up, the number of direct and indirect jobs is projected to increase to 60,000 by 2027.
Abundance of cotton is available in Benin. Cotton shortages have become a major issue in recent months. Such a shortage on Xinjiang Cotton's part has created a cascading effect on the global textile and apparel industry. As a matter of fact, India is expected to have a staggering cotton shortage. However, with Benin as an active player, we can notice a rapid shift as it is the largest producer of seed cotton in Africa with volumes exceeding 700,000 MT annually. It was Ranked 9th globally in 2020/2021. There are already 19 cotton ginning plants installed across different regions, production areas to support local processing. Approximately 728,000 tons of seed cotton is produced annually in Benin (FY2020-21).
At the same time, there is a system in place to assure traceable and competitive access to cotton as GDIZ sources cotton from Interprofessional Association of Cotton (AIC). Additionally, the cotton shall be labelled "Made in Africa", or CMAi, underlining the fact that it is sustainable, non-GMO, rain-fed and 100% traceable. GDIZ also sources cotton from local aggregators ensuring socially responsible cotton, with crop rotation practices ensuring a fair income to farmers and local populations
Benin has superb connectivity. For over one year, container shortage and high freight rates have been persistent issues apparel exporters are facing, especially the ones located in Asia. However, Benin has interesting advantages here. Its geographical proximity with the EU and USA as well as shorter shipment lead time are a considerable advantage. It takes less than 20 days for a ship to reach the EU, while the lead time is in between 20-25 days in the case of the USA. Benin also ensures seamless connectivity with a major Cotonou seaport and international airport. A new international airport of Cotonou is also planned near GDIZ. Furthermore, the GDIZ to Cotonou seaport distance is less than 30 km. There is also a container Yard (Dry Port) with capacity of over 2000 containers with in GDIZ.