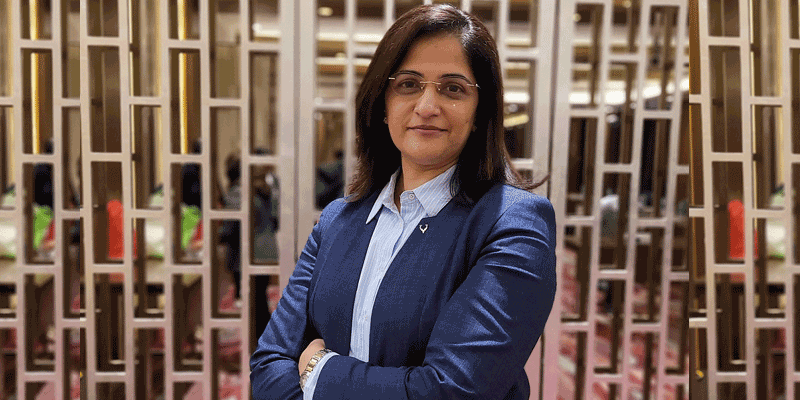 Avcon offers more than 4000 varieties of valves to industries
In this interview, Manisha Dabholkar, Jt MD, Avcon Controls Pvt Ltd, shares recent trends in the valves industry and the company growth plans.
For over 54 years, Avcon Controls Pvt Ltd has been manufacturing automated valves for various industries. In this interview, Manisha Dabholkar, Joint Managing Director, Avcon Controls Pvt Ltd, shares recent industry trends and the company growth plans.
Could you brief us about Avcon Controls?
Avcon was founded by Mr Avinash Kawale in 1969. The 54 years old company manufactures automated valves for process control, textile, petrochemicals, cement & food/pharma/biotech industries. Avcon is well-known all over the continents as a manufacturer of quality products such as solenoid valves, ball & butterfly valves with pneumatic & electric actuators, pneumatically & electrically operated control valves, gas control & regulation products & food/beverages/pharma/biotech industries.
Avcon has highly motivated team of technical, managerial professionals with strong commitments to excellence in producing various automated valves used in diverse field where automation is needed.

What makes Avcon Controls a leading player in its field?
Since inception Avcon is suppling products to various regions such as Coimbatore, Cochin, Tiruchirappalli, Ludhiana, Amritsar, Bhilwara and Hoshiarpur. Avcon has more than 4000 varieties of valves in various sizes starting from 6 mm to 2100 mm with wide options of electrical supply voltage or signal pressure ranges in case of pneumatically operated valves. Almost all varieties are available from single vendor and, hence customer need not go to other suppliers. Our customers are Coates India Ltd, Arvind Mills, Siyarams, Raymond, Garden Silk Mills, Vardhman Group, Oswal, OCM, etc.
What parameters should be considered while selecting valves?
Many times selection criteria of valves are improper which leads to malfunction while working in the industry. It is very much important to share exact working condition of the valve such as fluid details i.e. pressure, temperature, viscosity, density, its state (liquid or gas), final flow rate, ambient temperature, etc. If valve fails then entire machine come to stand still or process plant may stop functioning.
How important are valves for ensuring safety and efficiency at the manufacturing site?
Constant & accurate feedback from valve to control room (which monitors entire plants operations as well as safety), periodic maintenance, and adequate & genuine spares are the key for ensuring safety at the manufacturing site.
With safety standards becoming stringent, do you see a rise in demand for your products?
Yes, nowadays almost all inquiries are coming along with safety requirements (such as SIL-I to SIL-IV) and various approvals such as PED, MD, ATEX, IECeX in flame proof products, weather proof products.

How do you manage innovations? Also, are there any new products in the pipeline?
We continuously monitor demands of various industries we serve. We collect their requirements and try to fit it with nearest possible product from our vast range of products. We simulate it using various software to achieve the desired result. The final result is converted to real product which goes into rigorous test at in-house and various reputed labs. After complete test & trials, final product comes into market along with required permissions & certifications. We cater to many types of industries but our main focus is on food & pharma.
What are the emerging trends in the industry?
Nowadays customers are asking for safety certification to almost all the products which so far in last 56 years no one has ever asked for it and that too in general categories of the valves.
Sustainability and digitalization are two buzzwords across industries. How is Avcon tapping these two trends to serve its customers better?
Innovation is the best answer to sustainability. We strive to innovate the products to cope up the demand of various industries we serve. Of course, Avcon strives to bring in the latest editions software's available & applicable to our industry to serve our customers' requirements.
What are your growth plans for the coming years?
Performance of Avcon in this financial year is very good and we look forward to receive 50 per cent more orders in next fiscal of 2023-2024.