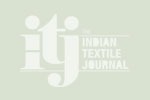 Automation: Need of the hour
Without modernisation of its entire value chain, India can never become global champion in textile sector.
Without modernisation of its entire value chain, India can never become global champion in textile sector.
The Indian textile industry is one of the largest in the world with a market size of approximately $140 billion (2018-19) including handicrafts. India's textiles industry contributed 7 per cent of the industry output of India in 2018-19 and 2.3 per cent to the GDP of India. Employing over 45 million people directly and 60 million people indirectly, this industry is one of the largest source of employment generation in the country. India's overall textile and apparel exports including handicrafts were valued at $40.4 billion during FY 2018-19 with a share of approximately 4.5 per cent of global exports in textiles and clothing. This is still a very nominal share despite the textile sector in India being one of the oldest sectors and has witnessed revolutionary changes in transforming the industrial and economic landscape of the country.
The Indian textile industry comprises of traditional unorganized as well as organised segments. The unorganised segment, covering handloom, handicraft, sericulture, jute and wool provides employment to millions in the rural areas with relatively low capital investment. The segment is environment friendly and forms a part of the rich culture, heritage and tradition of India. The organised segment, on the other hand, plays an important role in bulk production, export and employment generation. The organised textile sector has more than 3,400 textile mills both in the small scale industry and the non-small scale industry sectors. In terms of capacity India occupies an advantageous position in the global textile industry. The table provides, at a glance, the capacity of India in textile production.

Modernisation in India vis-a-vis other competing countries

Despite promising prospects, the textile sector in India is unable to increase its exports share in global trade. The biggest challenge faced by the sector is the small size of production units and fragmented manufacturing. Another major problem faced by the industry is obsolete technology as compared to the rest of the world. Indian firms due to their small size are unable to invest in capital-intensive technology, which require huge financial investment.
As many as 80 per cent of garment production units in India are "small operations" with less than 20 machines. This makes it difficult for the domestic industry to achieve scale. Technology up gradation is a big challenge for these small and medium scale units with limited resources. However, China, Vietnam and Bangladesh have invested high in capital-intensive technology and have created large capacities in garment production having state-of-the-art technology.
CATEGORIES Automation