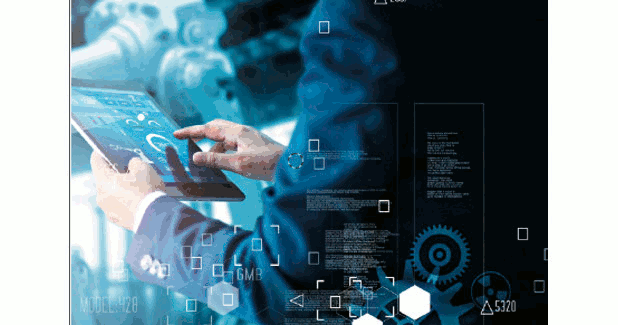 Automation Leading The Way
Technological advancements and automation are drastically transforming the way in which goods are produced. The use of automation techniques is on the rise and will continue to be so in the coming years.
Technological advancements and automation are drastically transforming the way in which goods are produced. The use of automation techniques is on the rise and will continue to be so in the coming years. Over the past few decades, sewn goods manufacturers lowered overhead by relocating operations to the countries paying the lowest wages. New market conditions have made the sewn goods industry ripe for a new age of automation. There have been attempts in the past to fully automate the sewing process.
Several companies are joining the bandwagon to automate their process. One such company, Oerlikon is taking an important step on its journey towards now being able to offer fully-automated factories digitally networked using Industry 4.0 solutions from a single source. With the acquisition of AC-Automation in Bernkastel-Kues and Augsburg, Oerlikon Manmade Fibers – the leading solutions provider within the manmade fibre manufacturing sector – has now set a further milestone on its journey towards fully-automatic, digitally-networked fibre production.
In the Oerlikon Manmade Fibers segment's new automation division, in excess of 80 specialists draw on more than 30 years of experience in manmade fiber production automation. Here, they have been closely collaborating with the Oerlikon Group as far back as the early-1980s. With the help of its highly-developed and tried-and-tested robot handling, packaging, transport and warehouse systems, Oerlikon is now creating turnkey, integrated production and logistics solutions for all customers across the globe.
"Industry 4.0 is not just a marketing buzzword", explains Rolf Gänz, Managing Director of the Oerlikon Manmade Fibers segment's automation division. "Imagine a company requires fibres for airbags. Even the fibre producer has to be familiar with the precise safety-relevant composition specifications. The same applies to the downstream quality control, with the finished yarn packages ideally tagged in such a way that the machines used for manufacturing the airbag fabric notices whenever the incorrect yarn package has been selected for producing the warp beam."
"With Industry 4.0, Indian textile industry is also undergoing changes in some areas such as machine development, factory shop floors, etc. Automation has long changed manufacturing and digitisation is further changing the way factories operate. Textile industry is looking at digitisation as an enabler for quality improvement and cost competitiveness. This has prompted the use of connected equipment, software and advanced automation technologies in various areas such as yarn production, fabric production, finishing, production management, inventory management and other areas," said Jhankar Dutta, Managing Director, B&R Industrial Automation.
On various process control systems offered to the textile industry, Dutta said, "Our process control system is modular and scalable range, which ranges from smaller textile machines to large-scale plants. With our process control system, we provide a distinctive scaling possibility, which makes it possible to cover every area of a line and a plant. Our scalable process control system massively reduces engineering effort on one hand while also lowering operation and maintenance costs throughout the entire lifecycle of a system on the other. In order to operate with maximum efficiency, a textile factory floor must work together as a single, coordinated unit like a closely-knit piece of fabric. B&R APROL process control system makes it possible to control systems even more precisely and make even better use of processing resources. APROL enables systematic analysis of recorded operating and process data coupled with business intelligence."
He added, "Users can gain valuable information for the decision-making process with the help of standard, personalised, interactive and ad hoc reports. APROL EnMon, ConMon and PDA easily meet the increasing customer demands of energy savings, reducing environmental impact, reducing unplanned downtimes, predictive maintenance and data acquisition. We offer intuitive diagnostic functions, remote diagnostics and open interfaces, which ensure unobstructed production without unnecessary downtime. In addition, with open communication protocols such as OPC UA, MQTT and AMQP we provide a seamless IT/OT convergence."
Said Dutta, "One of the biggest benefits of automation and technology are that it helps optimise or make a process more efficient. The automation solutions help companies immeasurably reduce operational inefficiencies and SMEs and MSMEs can use these solutions to improve their processes. However, in transforming processes from manual to semi or fully automated ones, there are many processes, which are time-consuming, several challenges like cash flow, which needs to be sorted out."
Says Jothi Murugan of Robotex, "We are concentrating more on offering Industry 4.0 solutions for the textile spinning industry. We have developed IoT-based product for the spinning preparatory machines. It is an intelligent process identification system. It follows the entire process of the preparatory machine and monitors it. I can proudly say that I am the inventor of that machine."
For the automobile sector, "we have solutions for controlling the doors and high beam lights. Using LiFi technology, we try to control opposite vehicle's illuminating power. Apart from this, we have also developed a system wherein when you take a car in reverse direction and if there is some obstacle on the way, there will be a pop up on the screen, and if you press the switch, a reverse horn will blow. We are using simple technologies to come up with smart solutions," he adds.
Rahul Mahajan, Head for Sales and Marketing in the APAC region, Datatex, which offers ERP and other systems to the textile industry, said, "Industry 4.0 is for everyone's benefit — be it domestic or export market. Industry 4.0 implementation is about building capability to communicate between machines, software and operators to produce more efficiently conforming to customers' requirements in terms of quality and quantity while making business sense. At Datatex, we believe that Industry 4.0 is a reality and we have been delivering the solutions that enable machines to speak to ERPs directly. We have platform that enables ERP or any software to instruct machines based on dynamic values based on customer, region or type of product. The instructions can be with respect to production quantities or with respect to production set up in terms of speed, temperature or pressure setting. It can be used for continuous or batch processes be it spinning, weaving, knitting, processing or garmenting operations – across material receipt to FG packing and dispatches."
Datatex solutions are exclusively for textile and apparel industry. The company offers multiple products for textile and apparel industry across all the textile supply chain segments like spinning, knitting, weaving, processing and apparel manufacturing in multiple sub verticals like denim, knits, worsted, non-woven, home textiles, etc.
Datatex has distinct solutions to cater to industry needs:
Web-based ERP (NOW) to manage business transactions in sales, purchase, planning, production, warehousing, costing, plant maintenance, quality management, HR payroll and finance modules
Advanced capacity balancing (MCM) and machine scheduling (MQM) solutions for typical planning needs of the industry
Special solution (CATS) for fabric defect recording and cut optimisation
CAMS solution for shop-floor data recording and machine interface for automatic data recording
Samir Gandhi, Managing Director, Gandhi Automations, said "The demand for material handling automation and equipment has increased exponentially over the past few years. It is because of the increasing production capacity, reducing man hours and meeting deadlines. Now with more and more companies streamlining their processes the use of material handling equipment for any industry is a must. The demand for such automation is the need for the hour; to deliver faster, hassle free loading/unloading and reducing supply chain operating costs."
He added, "How efficiently materials move through a manufacturing or warehouse facility will affect the cost of production as much as any other part of the supply chain. Given its importance, companies have found ways to leverage technology to improve this process. Because most manufacturing companies' internal processes are only visible to employees, a lot of people are unaware of how common and advanced the technology involved with the many parts of the production process really is. In future, we feel technology advancement combined with material handling equipment will change how logistics and supply chain management companies' function. Looking at the current situation at hand, the future of material handling sector looks very promising as it is not just helping companies perform better but also save money whilst increasing their production capacity. Thus, we at Gandhi Automations are always innovating and learning new technological advancements to help improve processes for all kinds of industries."
"We manufacture a wide range of materials handling equipment. The equipment have been designed after studying the various designs available and in use worldwide and adapting them to suit Indian operating conditions. Focus is on manufacturing robust, reliable, safe, simple to operate and maintain, durable quality equipment. This has earned us customer appreciation and repeat orders from all over India," added Gandhi.
A spokesperson from Universal Robots said, "Cobots are a part of Industry 4.0 and we firmly consider that the evolution of the manufacturing industry now leads it to the next industrial revolution – Industry 5.0, which enables man and machine to work hand-in-hand. The scenario where humans and robots are inter-dependent and accomplish what each of them does best, safely. We are in an age where the application of next-generation automation is doing more than we ever thought possible, impacting individuals and businesses in many instances without even being noticed."
An important factor in the success of automated textile mill is online quality measuring, monitoring and controlling. More and more instrument companies have devices to perform these tasks while they were applied externally when introduced several years ago, today they are being incorporated internally.
The importance of online monitoring and quality control cannot be over emphasised. With the high rates of production now achievable, any off standard condition can produce large quantities of second grade material. This can represent non-recoverable value added production costs as well as the loss of full priced, first grade products. Should the off-standard material remain in the production line, further deterioration in product quality such as, foreign-matter, broken filaments, slubs or unevenness can be expected in downstream processing. Additionally, machine stoppages can occur. It is essential to incorporate online quality detectors that can measure quality on a continuing basis, adjust machine settings within prescribed tolerances to maintain nominal quality parameters, or stop production if automatic corrections cannot be made.
Recent advances in imaging technology have resulted in inexpensive, high quality image acquisition and advances in computer technology allow image processing to be performed quickly and cheaply. This has given rise not only to a number of developments for laboratory quality testing equipments for fibres, yarns and fabrics but also to developments of online equipments for continuous monitoring of quality in textiles such as fibre contamination eliminator, intelligent yarn grader and automatic fabric inspection.