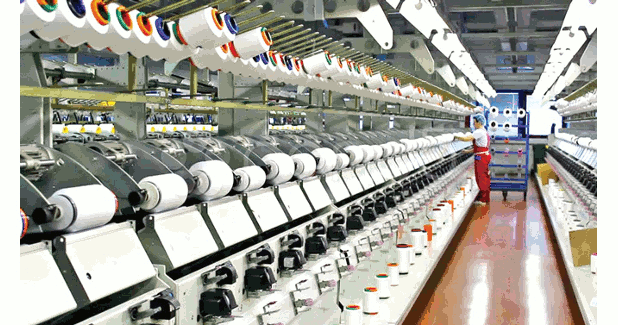 A Maha(rashtra) Dream!
Fourteen textile parks, big-ticket projects of some textile majors, liberal norms for backward regions and 'Farm-to-Fashion' initiative have all the ingredients to turn Maharashtra's textile dream into reality. An ITJ Exclusive throws some light.
Fourteen textile parks, big-ticket projects of some textile majors, liberal norms for backward regions and 'Farm-to-Fashion' initiative have all the ingredients to turn Maharashtra's textile dream into reality. An ITJ Exclusive throws some light.
With the computer software dreams petering out, State Governments on their look-out for new avenues of growth, have struck upon textile industry as a new 'sunrise' industry and have been tripping over one another in wooing textile projects. In this new-found game, Maharashtra leads the pack, in a neck-to-neck race with its neighbouring State, Gujarat.
Ichalkaranji, Solapur, Nagpur…..are the newly emerging big textile cities in the Maharashtra map.
Just over a year back, textile major Raymond announced an ambitious Rs 1,500-crore greenfield project in the Vidarbha region. The cotton growing belt of Nagpur, Amravati, Akola, Buldhana, Yavatmal, Washim and Wardha is getting a shot in the arm with the State Government revealing its scheme to integrate six distressed districts of Vidarbha through 80 per cent cotton industry, as a part of fulfilling the dream of the Prime Minister Narendra Modi's vision of transforming textile industry through the visionary 'Farm-to-Fashion' concept. Amravati district itself is in the process of transforming itself as the international textile hub of country. In Vidarbha and Marathwada alone the State Government will spend Rs 2,000 crore to develop the region.
Work is apace on the pilot project under the "farm to fashion" in Amravati, the second biggest city after Nagpur in Vidarbha region. At Nandgaon, 500 hectares of land has been approved for the textile hub which has received proposal from eight players. The main aim is to provide basic infrastructure to make industries more conducive, and the Maharashtra Industrial Development Corporation (MIDC) is playing facilitator for providing land for the textile sector in Amravati, spread across 500 hectares at Nandgaon. The companies include Shyam Indofab Ltd, MVHM Industries, Suryalaxmi Mills, and Siyaram Silk for textile and processing units at Nandgaon. The new textile hubs sanctioned in MIDC include Nandgaon (Amravati), Yavatmal,Chikali (Buldhana), Jamner (Jalgaon), Kannad (Aurangabad), Selu (Parbhani),Bhaler (Nandurbar), Malegaon (Nashik), Kunnor (Nanded) and Mazalgaon (Beed).
Says Ujjwal Uke, Principal Secretary (Textiles), Government of Maharashtra: "So far in 1,108 units, investment of Rs 10,725.87 crore has been achieved and job to about 62,000 peoples has been provided. The State Government announced a new textile policy on January 2, 201, which promised an additional investment of Rs 40,000 crore and generation of 12 lakh employment."
In order to create basic infrastructure, 14 textile parks under Government of India scheme are being established in the State. These Textile parks are to accommodate 1,280 units and provide job to 64,000 people. Presently, in the textile park, construction of 941 units is completed, out of which 357 units have been put to production, said Uke.
A spokesperson from the Maharashtra Industrial Development Corporation (MIDC), who wished to stay anonymous, said that of all the textile parks, Amravati textile park in Nandagaonpeth is operational in full stream. There are further plans to expand this textile park from the planned 400 hectares. "However, it is still not confirmed", he added. "About 70 per cent of the park is already occupied with some of the top players in textile arena including Siyaram Silks, Suryalaxmi Cotton Mills, Raymonds, Baleshwar Textiles, Indocount, Shyam Indofab, to name a few. The textile park will provide employment to more than 16,000 people. It has a CETP facility, and is a state-of-the-art facility with ready infrastructure," he said.
"Apart from Amravati textile park, work for Yavatmal textile park and Malegaon-Nashik textile park is already in full stream," added the spokesperson.
Maharashtra Government has decided to set up Rs 300 crore garment park in Solapur to promote the city as a 'major garment hub'.
"Maharashtra government will set up a garment park at Solapur. Nearly 27 acres of land belonging to erstwhile Narsing Girji Mill in Solapur has been identified for this purpose," state textile minister Subhash Deshmukh said after inaugurating the three-day international exhibition on uniform and textiles in Solapur.
According to Avinash Mayekar, MD & CEO of Suvin Advisors: "Maharashtra is one of the largest states in India. Maharashtra has a long history in textiles with Mumbai being the original home of India's textile mills. Ichalkaranji, Solapur, Malegaon and Bhiwandi are some of the cities known for textile industry. Today Maharashtra is one of the largest cotton producers in India. The State has the largest area under cultivation for cotton crop (41.92 per cent). Man-made fibres are also produced in abundance in Maharashtra and production was 269 million kg in 2014-15."
He added, "Maharashtra contributes about 11.4 per cent to India's textiles and apparels output. The silk production of Maharashtra stood at 221 million tonne (mt) in 2014-15. The textile industry is the largest employer in Maharashtra. Maharashtra contributes around 28 per cent to India's total textile exports.
It produces nearly 310 million kg of cotton yarn with an installed capacity of 4.61 million spindles, equivalent to 9 per cent of the country's capacity. Textile parks, aimed to provide world-class infrastructural components for the textile sector and enhance productive capacity, are being set up in Maharashtra to maintain its leadership position in textile exports and production."
Handloom weavers in Maharashtra exist in pockets scattered throughout the State. The uniqueness of handloom is its regional specialisation of a particular kind of product that is known by the name of the place from where it is woven, i.e., Nagpur sarees, Paithani sarees, Mehendargi choli khans, etc.
As this industry is totally decentralised, efforts have been made to assemble artisans under a cooperative fold so that they can avail themselves of the various schemes of the Central and State Governments in an organised manner.
Total number of co-operative mills in Maharashtra as per 12th Five Year Plan is 131, out of which 55 is in working condition, 17 are closed, 4 are converted, 30 under liquidation and 25 are under construction.
In total, 131 co-operative mills, installed spindles are 2.11 million, 6,320 rotors, 432 texturising spindles.
Of which, currently 1.3 million spindles and 840 rotors are in working condition. The yarn produce in these co-operative are mainly 40s and 30s count.
According to Lavany Saxena, Assistant Director, Powerloom Development & Export Promotion Council (PDEXIL): "Maharashtra is having the highest number of powerlooms among other states. Some of the major clusters of powerloom in the state are Bhiwandi, Ichalkaranji, Solapur, Malegaon, Dhule and Sangli. Out of the total 25 lakh powerlooms about in India, Maharashtra is having around 13 lakh powerlooms. Around 25 lakh workers are working in these powerloom units in Maharashtra. Some of the schemes of Government of India like TUFS, In-situ, Group Workshed Scheme, Group Insurance scheme, etc. have given a push to development of this sector and also provided social security to the workers. Around 60 per cent of fabric production is from powerlooms and thus is the real backbone of fabric industry.
Ichalkaranji: The Manchester of West
Around 9,000 shuttleless weaving machines have been installed in Ichalkaranji. In all, technology selected for shuttleless weaving machines running in and around Ichalkaranji is having 50 per cent, 45 per cent, 5 per cent contribution of rapier, airjet and projectile technology respectively. Shuttleless weaving units also work on three similar kinds of trade systems such as job work from the trader, own set system and manufacture of finished fabrics. Prof (Dr) PV Kadole, Director, and Prof (Dr) UJ Patil, Dy Director of the Textile & Engineering Institute, Ichalkaranji, said, "In all, 20,000 auto looms including approximate 3,000 of Ruti-C and remaining of Ruti-B and Cimmco-automatic looms are in operation. From the beginning of textile industry in Ichalkaranji, the powerloom industry is running on a small scale basis by the various entrepreneurs. Production of powerlooms was mostly focused on local markets because the technology adopted was quite simple and of low cost. Even today powerlooms are serving to large segment of market where income per capita is minimum."
There are about 160 sizing units, consisting of 250 sizing machines, which include conventional to modern machines and 1.2 lakh powerlooms in this decentralised sector. These powerlooms include plain loom, dobby, drop box, auto and semi auto looms. Such wide range of machines is producing fabrics such as cambric, poplin, dhoti, printed sari, blouse, interlining, shirting, canvas and industrial textile. More than 20 power processes and about 50 hand processing units are fulfilling the needs for the sector. Today, in Ichalkaranji state-of-the-art beam warping machines, sizing machines and sectional warping machine of Karl Mayer, Benninger, Succer Muller, Jupiter, Prashant Gamatex, etc., are in operation. At present spinning, weaving preparatory and weaving sectors are well grown in this region. Recently, garment industry units have been started with very small scales to complete value addition chain.
In all these developments of textiles industry taking place in this region, the Dattajirao Kadam Technical Education Society (DKTE) has played a major role. This society has started the Textile & Engineering Institute to cater diploma, degree and post graduate level courses in textiles and other related areas in 1982. DKTE has conducted about 350 seminars to disseminate exhaustive knowledge related with the textile technology, quality control, maintenance, marketing, export–import, etc., for the development of local entrepreneurs since the last 34 years.
DKTE has also provided easy access to local entrepreneurs for any technical information, testing services, library, trouble shooting, turnkey projects, project preparation, project appraisal, etc. In and around 500 DKTE alumni have started their new textile based firm and working in this region after completion of their study. DKTE has provided a platform for local entrepreneurs to interact with domestic as well as international customers by candid participation in organization of buyer-seller meet. DKTE has produced world-class technocrats and business managers to support and grow the textile industry. Similarly, at the same front, textile committee, BTRA Power Loom Service Centre work in this region to improve the quality, operating efficiency and productivity of textile clusters.
Vidarbha: The next hub
Vidarbha is one of the largest cotton-growing regions of India and contributes for nearly one-thirds of the State's cotton production. Vidarbha's potential for the textile industry is well known and it is also expected to be a next emerging hub for textiles.
Advantages of Vidarbha region are central location in Indian subcontinent and is a strategic place on international aviation routes.
Uke added that a textile Hub has been started at Amravati and it has been proposed to start the textile hubs in eight more districts of cotton-growing areas like Jalgaon, Yavatmal, Aurangabad, Jalna, Parbhani, Nanded, Buldhana, and Beed. The State Government is also providing CETP facilities to the investors who are setting up there units in textile hub.
Nagpur: The next destination
Deepak Kulkarni, Head, Textile Technology, Government Polytechnic, and VP of The Textile Association (India) Vidarbha Unit, said, "Nagpur is the largest city in central India and the second capital of Maharashtra. It has been cited as one of the future global cities. Nagpur is a fast growing metropolis and is the third most populous city in Maharashtra after Mumbai and Pune, and also one of the country's most industrialised cities. Nagpur lies at the dead centre of the country with the zero mile marker indicating the geographical centre of India. The city was rated as the best Indian city to live in."
He added, "Tata Group started the country's first textile mill at Nagpur formally known as Central India Spinning and Weaving Company Ltd. The company was popularly known as "Empress Mills". The Empress Mills, one of the oldest mills in state run by Maharashtra State Textile Corporation (MSTC) and once owned by Tatas, was closed down. Also, Model Mills run by National Textile Corporation (NTC) and once owned Navalchand Daga family in Nagpur later closed down."