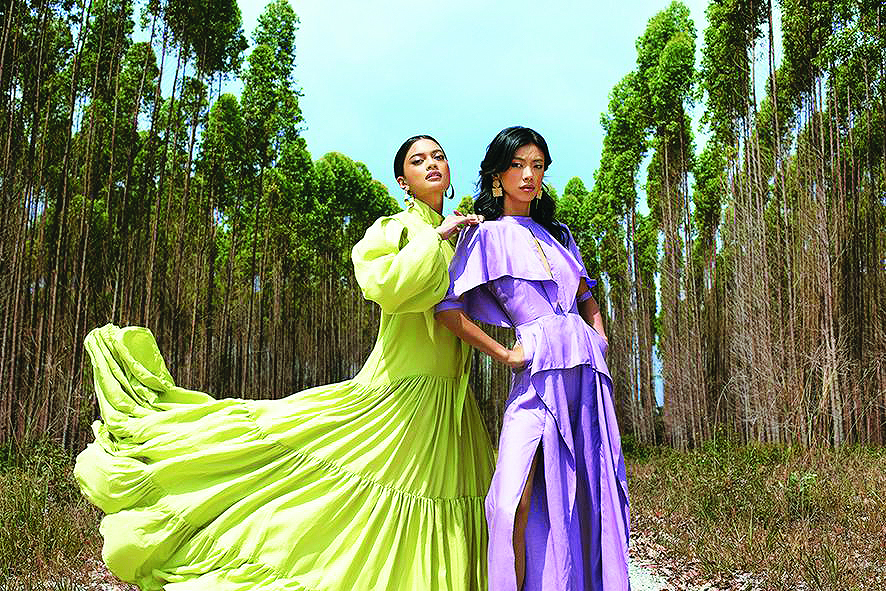 A journey towards sustainable fabrics
APR has obtained PEFC Chain of Custody certification, which ensures that the forest-based material used in their products comes from sustainably managed forests.
Each year, a significant amount of textile waste, currently over 92 million tonne, ends up in landfills and rivers. This number is projected to increase over 134 million tonne by 2030. If this trend continues, textile waste worldwide could reach 300 million tonne by 2050, which poses a major problem that needs to be addressed in order to protect the environment and promote sustainability in fashion and textile industries.
The circular economy model, which aims to keep materials within a closed loop to minimize resource extraction, is often suggested as a solution by academics and industry players. As the global community becomes more conscious of climate targets for 2050, the fashion and textile industries are also expected to establish their own goals. However, achieving a fully circular economy in such a large-scale industry may seem like a distant dream.
To address this challenge, the World Circular Textiles Day was established in 2020 by Circle Economy, University Arts London Centre for Circular Design and Worn Again Technologies. They focuses on progress towards circularity in three main areas: products and services, materials and people, with the aim of achieving full circularity in textiles by 2050. It recognises that different parts of the world may require different approaches to the circular economy due to cultural and economic factors, emphasizing the need for collaboration with stakeholders worldwide.
Switch to sustainable fashion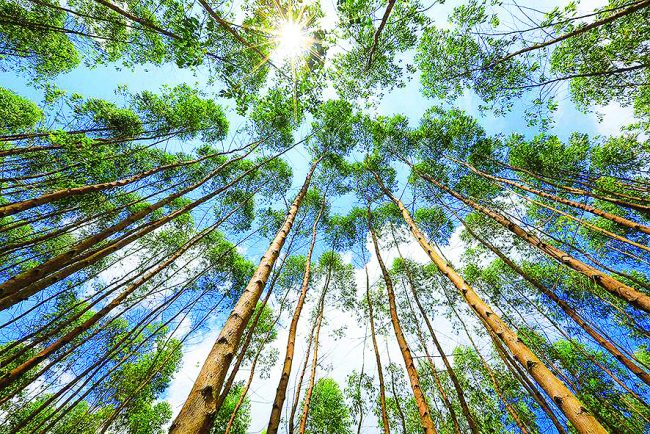 Asia Pacific Rayon (APR) contributes to make viscose fabric more environmentally friendly and resource-efficient. It is made of wood fibres and provides a high level of comfort while retaining high strength and longevity. In comparison to other fabrics, viscose rayon is biodegradable and renewable.
APR's fibres has been tested to be biodegradable in fresh water and soil. The tests were carried out by independent research laboratory Organic Waste Systems and, as a result, APR's viscose staple fibres (VSF) have been awarded the international OK biodegradability WATER and OK biodegradability SOIL labels by accredited certification board, TUV Austria.
In addition, APR has obtained PEFC Chain of Custody certification, which ensures that the forest-based material used in their products comes from sustainably managed forests.
Viscose rayon can be blended with other materials, such as cotton, to create a material that is smooth, soft, and has excellent moisture-wicking properties. It is also highly flexible, resulting in high-quality products for consumers. Clothing brands can capitalize on this by offering garments made using sustainable manufacturing processes and renewable resources.
APR2030
In November 2021, APR launched its APR2030 sustainability strategy, which outlines the company's priorities and targets for the next ten years. The strategy focuses on four main commitments: achieving climate and nature positivity, ensuring clean and closed-loop manufacturing, accelerating circularity and promoting inclusive prosperity.
APR developed this strategy to address significant social and environmental challenges in the textile industry, such as deforestation, climate change, biodiversity impacts, safe chemical use, and waste reduction. Since starting operations in 2019, APR has already implemented measures to create value for the business while addressing these global needs. These measures include decarbonisation, sustainable sourcing, resource efficiency, clean manufacturing, and promoting inclusivity and equality.
The APR2030 strategy takes these efforts further by formalizing the company's values and translating them into action. It represents the collective purpose of APR's management, operations, research and development, and community teams. The strategy sets ambitious and relevant targets, ensuring ownership and accountability at every level of the organisation.
APR2030 was developed through ongoing dialogue and consultation with key stakeholders and aligns with industry roadmaps such as the Manmade Cellulosic Fibres (MMCF) 2030, the Zero Discharge of Hazardous Chemicals (ZDHC) Roadmap to Zero, and the Textile Exchange 2030 Climate+ Strategy. While APR2030 represents APR's approach to addressing global needs, the company actively collaborates with peers to have a broader impact.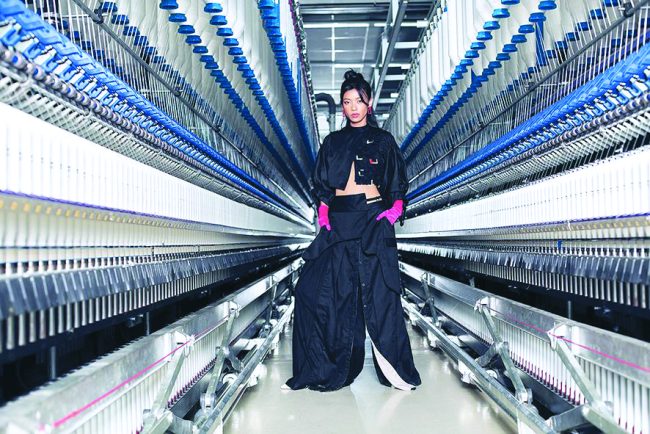 APR regularly monitors and measures progress against APR2030 targets at its operations. The company holds quarterly meetings with the 2030 Steering Committee to discuss progress, address challenges, and share successes. This level of governance is crucial for meeting commitments and integrating ambitions into APR's corporate culture and business model. APR is committed to advancing circularity and is actively working towards its APR2030 target of producing viscose containing 20% recycled textiles.
About Asia Pacific Rayon
Asia Pacific Rayon (APR), based in Indonesia, is Asia's first fully integrated viscose rayon producer, from plantation to viscose fibre. APR, which has a capacity of 300,000 tonnes per year, is located in Pangkalan Kerinci, Riau Province, Indonesia, alongside pulp supplier APRIL. APR and APRIL are both part of Royal Golden Eagle (RGE), group of companies. www.aprayon.com
Please contact us for further
Email: zoey_rasjid@aprayon.com