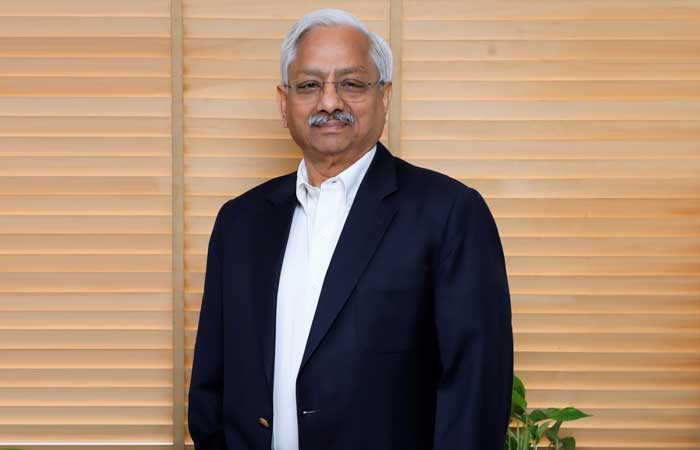 We will bounce back with renewed vigour and sound business strategy
Maral Overseas is one of India's largest vertically integrated textile companies which has set new benchmarks as Industry leader.  Maral has earned its reputation in the national as well as international market. Its core strength lies in premium quality systems, quality relationships and modern technologies. Shekhar Agarwal, Chairman & Managing Director of Maral Overseas, discusses current scenario of textile maket as well as company's future plans.
How was your company's performance in FY21-22?
Fiscal 2021-22 was a satisfactory year for Maral Overseas as we created value and made a meaningful impact on our clients. We continued to build deeper relationships with existing clients and engaged with new global brands, which accelerated our growth momentum from where we left off in 2020-21, due to effects of Covid-19. This helped us to ensure that our entire capacity (existing and new) operated at optimum levels. We registered a perfectly inverted growth triangle where our revenues grew by 71% and our net profit grew five times.
Our yarn business was the key contributor to our top line and bottom line growth, owing to the surge in demand for our yarn from domestic and international customers. Our fabrics and garment businesses also registered a healthy performance. Volumes for garments, mainly loungewear increased substantially, as the WFH culture became the accepted trend.
The turnover for the year was Rs 1082.44 crore ( against Rs 632.02 crore in the previous year), due to significant increase in volumes across all verticals and a healthy price increase because of increase in raw material price and higher demand. The company achieved an operational profit of Rs 139.63 crore ( Rs 61.42 crore in FY21), an EBIDTA growth of 127%. Net profit was Rs 66.98 crore ( Rs 12.53 crore in FY21), a jump of 435%.
The company declared a dividend of Rs 2.00 per equity share on a face value of Rs 10.00 for 2021-22.
How is the textile market at present (in India as well as globally)?
The global textile market, hitherto dominated by China due to its huge scale leading to cost competitiveness is estimated to be around $ 1440 billion by 2030. India's textile sector has seen a sharp demand recovery, in both domestic and export segments. India's textiles and apparel exports stood at $ 44.4 bn in FY22, a 41% increase Year-on-Year.
Indian textiles has started to use the virtual mode to find prospective customers and ensure product availability, globally. India has seen a major demand increase recently from global brands because of the China Plus One policy of the western importing countries, where there is a major shift to India for global sourcing.
What are your plans to grow your business further in 2023?
Maral continues to focus on moving up the value chain. It is adding a new value added melange yarn unit of 18,864 spindles which will be fully operational by mid-FY24. We are increasing our fabric manufacturing capacity by more than 30% by adding the latest technologies in knitting machines, a continuous bleaching range and finishing machines. We are also augmenting our garment manufacturing by adding our fifth unit in the NCR, along with a screen printing solution for garments. We are increasing the proportion of woven garments in our garment business, to capitalise on the surge in the lounge wear segment across the globe.
The total investment planned is Rs 225.00 crore to be spent by middle of FY24. This investment will add more than Rs 450 crore to the top line and give a major boost to our bottom line as well.
Outlook for 2023
Due to global headwinds and geopolitical situation prevailing in the world leading to unexpected inflation, demand has slowed down temporarily, and raw material prices are still high, because of which the cotton and downstream industry is going through a volatile situation.
While there is a moderation in demand for textile products because of recessionary trends in major developed nations, India may be able to make up for this amid the challenging situation in Sri Lanka and other countries, which are India's biggest competitors in this space.
We will bounce back with renewed vigour and sound business strategy and continue to engage with our business partners. The current situation is looking up and we are taking all necessary steps to perform better through cost optimisation, product innovation for better margins, besides the capacity enhancement in all areas of our operations. Although FY23 will slighted muted compared to the previous fiscal, the performance will still be comparable.