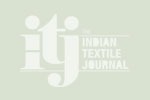 US revises wool product labelling rules
The US Federal Trade Commission (FTC) has recently approved its final changes to the wool products labelling rules, which now incorporate the Wool Act´s new definitions for cashmere and fine wools
he US Federal Trade Commission (FTC) has recently approved its final changes to the wool products labelling rules, which now incorporate the Wool Act´s new definitions for cashmere and fine wools and provide more flexibility to the industry in advertising certain fibres on their hangtags. The amended Rules are effective on 7 July 2014.
Revised wool products labelling requirements
The Commission announced amendments to its rules and regulations under the Wool Products Labeling Act of 1939, by revising the labelling requirements for cashmere and certain other wool products, and harmonied the rules and regulations with the amended rules and regulations under the Textile Fiber Products Identification Act.
Changes made by the Commission and adopted as below:
Fibre content disclosures
Incorporating the Wool Act´s new definitions for cashmere and very fine wools.
Clarifying existing descriptions of products containing virgin or new wool.
Allowing certain hang-tags disclosing fibre trademarks and performance even if they do not disclose the product´s full fibre content.
Additional amendments to align wool and textile rules
Stating that an imported product´s country of origin as determined under the laws and regulations enforced by US Customs and Border Protection shall be the country where the product was processed or manufactured.
Removing outdated reference to the Treasury Department and instead referencing relevant tariff acts and regulations.