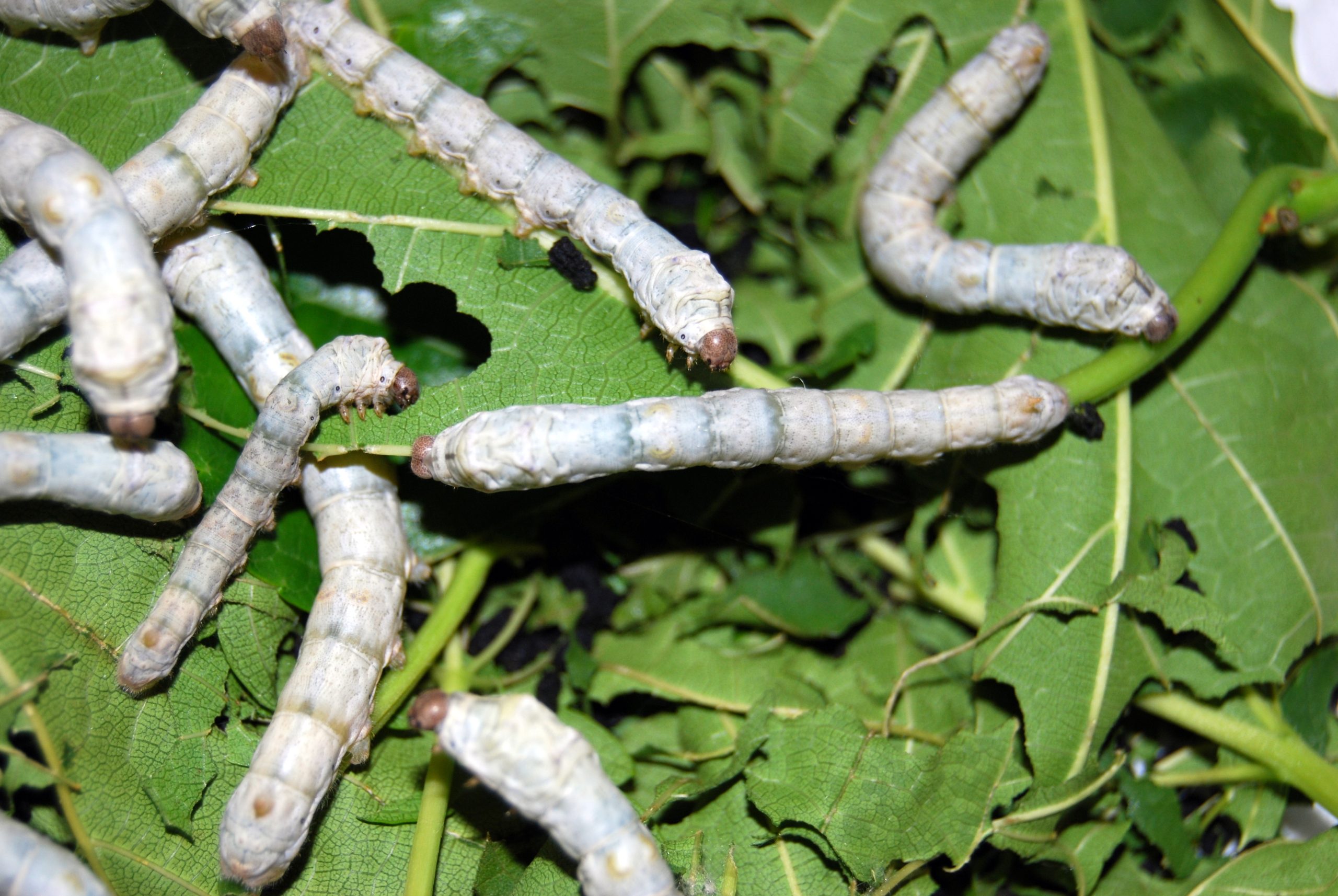 UP Govt aims to double silk output to boost textile export
Uttar Pradesh currently produces all three major types of silk – mulberry, eri, and tussar.
The Uttar Pradesh government has revealed its intention to increase silk production to over 700 tonne in the near future. The objective behind this initiative is to enhance the manufacturing and export of high-quality textile apparels in the state.
As part of the government's strategy, plans are underway to establish silk clusters and research institutions. The primary aim of these efforts is to promote silk production, thereby bolstering rural income, particularly for young sericulturists.
A recent study conducted by an institute based in Karnataka influenced the decision of the state to designate specific districts for the cultivation of mulberry, eri, and tussar silk varieties. This allocation is based on the anticipated potential of each variety.
Uttar Pradesh currently produces all three major types of silk – mulberry, eri, and tussar. Notably, mulberry silk is cultivated in 44 districts across the state.
Sunil Kumar Verma, the Director of the UP Silk Department, explained that even though silk is produced in 57 districts, the majority of the state's silk output, around 90 percent, originates from just 30 districts. Despite the commendable cocoon quality, Uttar Pradesh's contribution to the national silk production is only about 10 percent of the total 35,000 tonne.
The government extends subsidies of 75 per cent and 90 per cent to silk producers falling under the general category and the SC/ST category, respectively. Going forward, the focus will be directed towards these 30 districts. Meanwhile, the facilities in the remaining 27 districts will be operated through a public-private partnership model.
Uttar Pradesh holds a significant position as a hub for silk production and trade, with an estimated annual commerce value of around Rs 5,000 crore. Nevertheless, the state currently fulfills only about 10 per cent of its annual silk requirement of 3,500 tonnes. The remaining raw and finished silk is imported from other states such as Karnataka and Jharkhand.
In the global context, India is the second-largest silk producer after China. In the production statistics for the major silk varieties of 2020-21, mulberry constituted 70 per cent, eri accounted for 20 per cent, and tussar comprised 8 per cent.
India's exports include items like raw silk, natural silk yarn, fabrics, readymade garments, silk waste, and handloom products made from silk fabric. In the fiscal year 2021-22, the total value of silk and silk product exports from the country reached $ 250 million.
The prominent destinations for the export of raw silk from India include Vietnam, China, Nepal, the United Kingdom, and Bhutan.