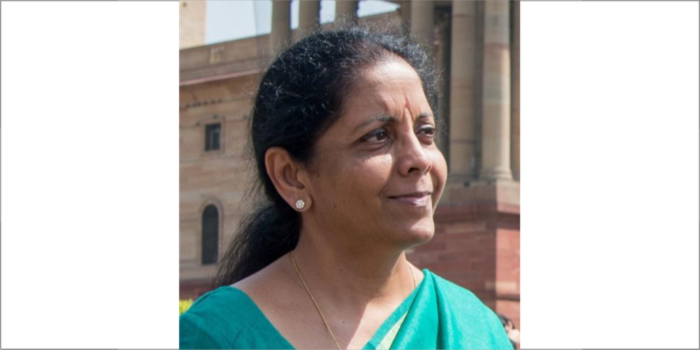 Union Budget 2021-Key announcements for textile sector
Finance Minister Nirmala Sitharaman began her 2021 budget speech in New Delhi with a quote by Rabindranath Tagore. FM Sitharaman said, "Faith is the bird that feels the light and sings when the dawn is still dark."
Finance Minister Nirmala Sitharaman began
her 2021 budget speech in New Delhi with a quote by Rabindranath Tagore. FM Sitharaman said, "Faith is the
bird that feels the light and sings when the dawn is still dark." She said, "this moment in history is the dawn
of a new era, where India is well-poised to be the land of promise and hope."

The union budget 2021 focussed on six pillars:
Health and wellbeing, Infrastructure, Inclusive development, Development of
human capital, Research and development, and Minimum government, maximum
governance. Following are the top announcements made by the FM for the textile
manufacturing sector:
·
India's FY21 budget deficit to
be at 9.5 per cent of GDP.
·
The FM announced the development
of 7 mega textile parks over the next 3 years.
·
Government to offer Rs 1.97
lakh crore for PLI schemes for 13 sectors.
·
The allocation to Medium and
Small Enterprises (MSME) doubled from last fiscal to Rs 15, 700 for FY22 by the
government.
·
Minimum wages will apply to all
categories of workers. Women to be allowed to work in all categories with
adequate protection.
·
FM as a Chair of the GST
Council commits to take measure to remove all anomalies such as inverted duty
structure to smoothen the GST system.
·
Taking into account the rise in
steel prices, the FM announced a reduction in custom duty to 7.5 per cent
uniformly on semi, flat, and long products of non-alloy, alloy and steel.
·
Nylon chain to be at par with
polyester and other manmade fibres (MMF).
·
FM announced uniform reduction
of Basic Custom Duty (BCD) rates on caprolactum, nylon chips, nylon fibre and
yarn to 5 per cent to boost textile MSMEs and exports.
·
The duty on steel screws and
plastic builder wares increased from 10 to 15 per cent to benefit MSMEs.
·
FM announced rationalisation on
the import of duty-free items for the benefit of exporters of garments, leather
and handicraft items. Withdrawing exemption on the import of certain kinds of
leathers to encourage domestic manufacturers.
·
The government raised the custom
duty on cotton from zero to 10 per cent and on raw silk and silk yarns from 10
per cent to 15 per cent.