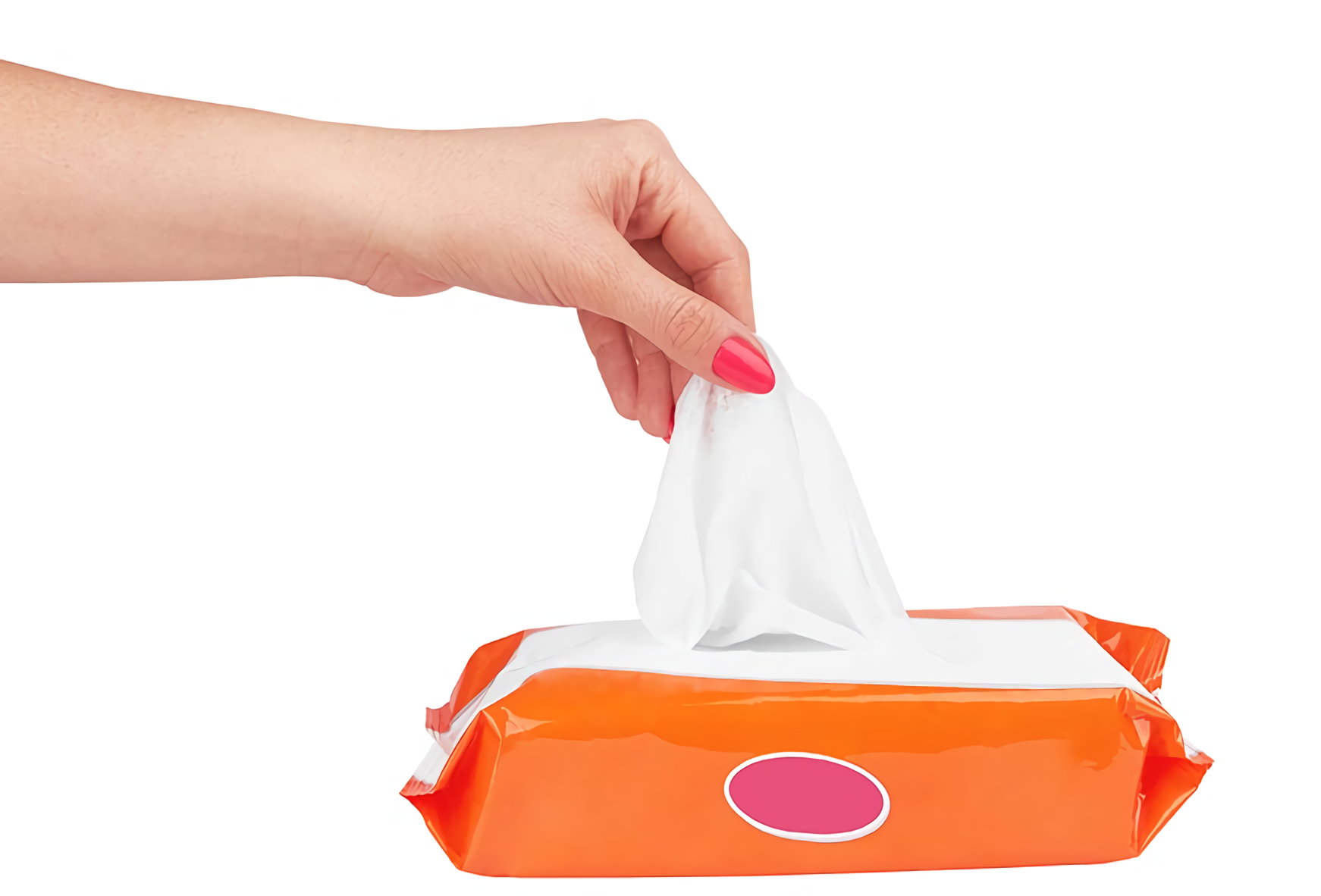 Truetzschler offers sustainable carded/pulp nonwoven solutions
The plastic ban makes it imperative for manufacturers to explore other, sustainable raw materials to manufacture products, thereby helping to reduce the detrimental effects on the environment.
More than 50% of nonwovens produced annually are converted into single-use products such as diapers, wipes, and other hygiene or medical products. On disposal, several million tonne of these products find their way into landfills. Moreover, most single-use products contain petroleum-based fibres made from PP, PET, bi-component polymers etc. Discarded carelessly, these nonwovens containing synthetic fibres can disintegrate into micro-fibres or micro plastics that do not biodegrade for decades and infiltrate soil, water, air and living things.
India is ranked 94 out of 100 in single-use plastic waste generation. With domestic production of 11.8 Million Metric Tonne (MMT) and import of 2.9 MMT of plastic annually, India's net generation of single-use plastic waste is 5.6 MMT per year.
The Indian Government has proactively banned the use of 'single-use plastic' from July 1, 2022. A notification issued by the Ministry for Environment, Forest and Climate Change has prohibited manufacture, import, stocking, distribution, sale and use of various types of single-use plastic, including polystyrene and expanded polystyrene commodities.
The ban makes it imperative for manufacturers to explore other, sustainable raw materials to manufacture products, thereby helping to reduce the detrimental effects on the environment.
Enter Carded/Pulp (CP) nonwovens solutions by Truetzschler
Carded/Pulp (CP) is an eco-friendly alternative to technologies that use non-biodegradable materials. CP consists of wet-laying technology combined with a separate carding process resulting in two-layer, composite carded/pulp webs which can be used to produce excellent body and baby wipes. The wet laid layer, which is produced from 100% pulp, is cost effective, voluminous, and quickly absorbs liquids. The lyocell or viscose fibres carded layer lends sufficient strength to the wipe to maintain structural integrity while ensuring softness.

Carded/pulp (CP lines for pulp-based nonwovens)
NBSK (Northern Bleached Softwood Kraft) pulp is a new, cost-effective, sustainable material suitable forthe production ofcarded pulp spunlaced nonwovens.A blend of NBSK pulp and short viscose or lyocell fibres can be used to generate a web, which can be laid down on a belt.
The WLS (Wet-laid Spunlace) process is the technology of choice for producing Moist Toilet Tissue (MTT). Voith's Hydro Former has been specifically optimised for the formation of wet-laid nonwovens. In the wet-laid process,Voith's HydroFormer prepares the fibres and forms the web. A slurry of fibres and water is passed over a wire mesh on which a homogeneous fibre mat forms. The downstream hydro-entanglement (spunlacing) process is accomplished using Truetzschler Nonwovens' AquaJet system which produces bonded nonwovens that can also be textured or perforated, if required. Because AquaJet bonds the nonwovens through the momentum of the water jets, there is no need for binding agents or bi-component fibres.The bonded web is then dried and wound.
With more than 70 HydroFormer and 100 AquaJet successful installations, both the HydroFormer and AquaJet are proven products.
Additionally, Truetzschler's TWF-NCT high-speed card can be integrated into the line, in front of the AquaJet. This allows production of CP nonwovens. Combining the wet-laying with a separate carding process results in two-layer, composite carded/pulp webs. These composite materials, each consisting of one layer of wet-laid and carded webs enables the production of a wide variety of high-quality products – from carded nonwovens to wet-laid/spunlaced WLS materials to multi-layer CP products.
Features:
Raw material: paper-grade wood pulp, re-generated cellulose fibres (viscose, lyocell)
Flexible lines: for CP and WLS nonwovens
Web weights: 50 gsm; pulp layer more than 25 gsm
Line speed: up to 300 m/min
End products: baby and body wipes; flushable wipes/MTT without card

About Truetzschler Nonwovens – the expert in spunlacing
Truetzschler, founded in 1888, is one of the world's leading textile machinery manufacturers with more than 2,800 employees. This traditional family-owned company specialises in machines, installations and accessories for spinning preparation, nonwovens and man-made fibre industries.
About A.T.E.
A.T.E. is a leader in textile engineering with more than 80 years of experience. A.T.E. has partnered with some of the world's leading brands in textile machine manufacturing and is fully geared to help the Indian textile industry maximise business opportunities in the nonwovens sector.