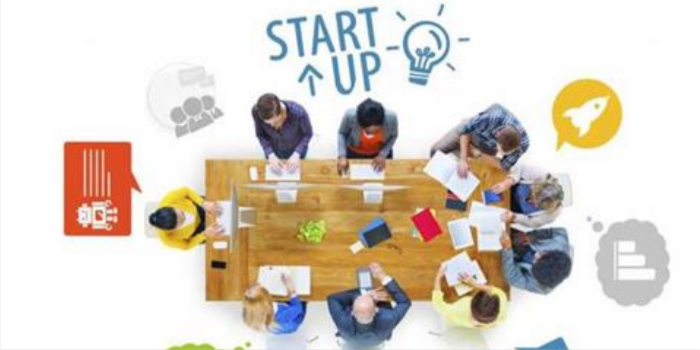 Top five tips to start a new venture
Are you thinking of leaving the job to start your own business in a pandemic? Then, these five tips, writes Anuj Mundra, could prove to be very useful.
Are you thinking of leaving the job to start your own business in a pandemic? Then, these five tips, writes Anuj Mundra, could prove to be very useful.
The Covid 19 pandemic has changed the world altogether. There is hardly any sector that has not faced the impact of a coronavirus wave. The lockdown-related restrictions left many of us with no other option but to stay indoors so that the spread of coronavirus can be curtailed and we can save as many lives as possible. But, one of the blessings in disguise of the Covid 19 pandemic is that it gave us much more time to think, contemplate and ponder about doing something creative and new, that we have been waiting for very long but unfortunately or somehow didn't get enough time to act in that direction. One such area for many of us was leaving our current job and giving a shot at the long-cherished dream of starting your own business. So, if you are one of those who are giving serious thought to quitting your existing job and planning to put your best foot forward to start your own venture, here are the top 5 things to keep in mind:
1: Business model
There is a saying that money makes the world go round. Hence, it is extremely important to keep money aspects in mind. One must carve out a solid and comprehensive roadmap about how revenue is going to come in the future once you start your own business.
2: Availing startup funding benefits from government
Professionals setting out to start a business of their own must do thorough research work on what the government is providing in terms of funding, exemptions, rebates, and other benefits with respect to the promotion of floating startups. There is no harm if you can get some boost initially from the government even before the startup is launched. This can be a real win-win situation.
3: Future prospects
Whatever sector or domain or industry you are focussing on for your own venture, always make a detailed plan on what are its future prospects. It is highly advisable that you should choose a business domain or industry which is expected to flourish in the future.
4: Pandemic lessons
Covid-19 has taught us many lessons related to various aspects of life – health, family, finance, well-being, and many more. But, one of the biggest lessons that the Covid-19 pandemic taught us was that savings and liquid money in the account are extremely important aspects in life when you face an unprecedented crisis like coronavirus and the flow of money should never be disturbed. Hence, taking this point into consideration, choose a business wherein you can save as much money as you can and revenue books should also stay fit and fat.
5: Expansion model
Even before you launch the initial phase of your new venture, an expansion model should always be ready in place. It has been noticed that startups launched with an expansion model do fairly well in terms of monetisation and revenue generation.
Therefore, if all these points are well taken care of even before you start your business, that will be half the battle won.
About the author:
Anuj Mundra is the MD & Chairman of Nandani Creation Ltd and has around 10 years of experience in the textile industry. He has established two esteemed brands – Jaipur Kurti and Amaiva.